The Naked Farmer is getting hot — for more locations. 
In October, the Tampa-based company, known for its farm-to-table ethos and commitment to serving locally sourced, seasonal food from farms close to home, opened a location on the east coast of Florida in Coral Gables, its third store. A fourth store, in Sunrise, is scheduled to open in January. And in late November it announced store No. 5 would be coming in summer 2023, this one in the Sarasota-Manatee market, in the UTC area outside Lakewood Ranch. Those three follow the first two locations, in downtown St. Pete and Water Street Tampa. 
Naked Farmer markets itself as "a fine-casual restaurant that exists to build a better food system by connecting farmers to the community and increasing access to local, farm-fresh, seasonal food."
Naked Farms founder Jordan Johnson had initially planned to open his first Naked Farmer restaurant, in St. Pete, at what turned out to be an inopportune time: April 1, 2020. Coming three weeks into the pandemic, Johnson quickly shifted his business model to the Naked Farmer's Market. It was up and running in 72 hours.
"Once we realized that this thing is coming and it's going to change the world as we know it, we decided to postpone the grand opening and make as fast a pivot as possible to be as helpful to the community as possible," he told the Business Observer in May 2020.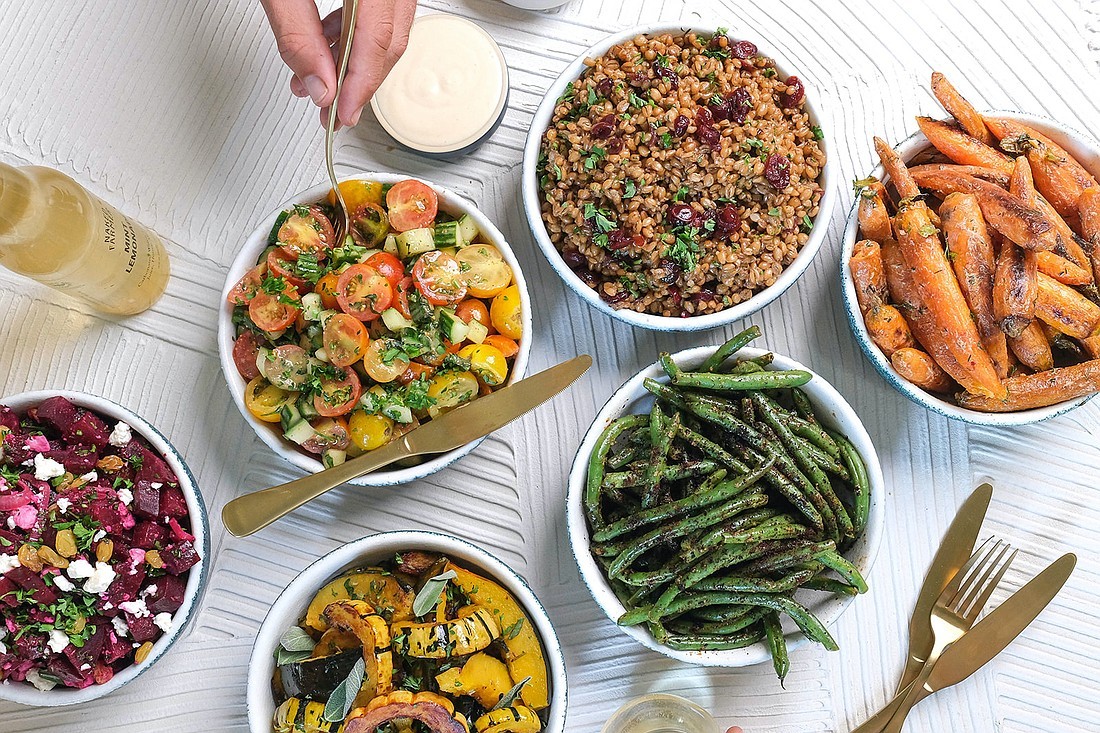 But the concept resonated, and soon Johnson was back to a brick and mortar strategy. So much so he tells the East County Observer, sister paper of the Business Observer, that the latest expansion plans, to Cattlemen Road in the University Town Center, was inspired when customers at the St. Pete and Tampa locations asked whether he would open a location in Sarasota. That store is expected to open in late summer or early fall 2023, between Blaze Pizza and Crumbl Cookies.
Even with more locations on the horizon, the goal remains the same: integrity of sourcing is paramount to the model's success. "Many of the vegetables we serve in our restaurant were picked days ago, and not weeks ago, and we feel like that's important," Johnson says. "The idea is that when the food is fresh, you don't have to do much to it, so we leave it naked."
Naked Farmer sources its produce from small and medium-sized farmers within a 500-mile distance. It knows the farmers on a first-name basis, Johnson says, visiting the farms to examine their practices including their volume of production, safety, and sanitation. It prefers those which practice regenerative agriculture, which Johnson calls a way of growing plants that is "better for the planet and better for our bodies."  
He says his staff is still determining the farms that will serve the UTC location, incorporating some existing ones from Tampa and St. Pete. One farm the restaurant works with in St. Pete is Black Street Farms.