Company: Around 70 years ago, Ruth Messmer and her husband Jeff made the move from Pennsylvania to Fort Myers to set up Ruth Messmer Florist Inc. While Ruth tended the business, Jeff grew the flowers. The business stayed in the family when they died, passing over to their daughter, Heather Messmer, 69, who still co-owns the business, and son, Richard Messmer. That was until Richard, a local firefighter, was ready to retire about 13-14 years ago. Then Jessica Gnagey, 43, Heather's daughter, bought out her uncle.
One early business challenge the Ruth Messmer Florist shop faced was something it doesn't face now: marketing. "They had to work hard to get the word out about the florist," Gnagey says. "They didn't have the ease of the internet." 
One of the marketing techniques they tried was called Doghouse Insurance. Heather Messmer says Jeff would keep a list of birthdays and anniversaries for customers in the area. When the day was approaching, he would call the customer to remind them so they wouldn't end up "in the doghouse." 
And the shop has discontinued growing its own flowers, instead working with farms that grow premium flowers that last longer. 
Succession Plan: The florist shop wasn't exactly a part of Heather Messmer's or Gnagey's future. Messmer had plans of being a veterinarian until her father became ill. She dropped out of college to help out with the shop.
And Gnagey was in the catering business before coming back to the now third-generation shop. "I wanted anything but to be in the business," she says. But Gnagey ended up enjoying the creative part of the job of designing with flowers. "You get to work with flowers every day. So it's a pretty good job." 
Gnagey has children, but she's not sure the florist shop is part of their future yet. 
"For right now, we're still family owned," she says. "They're still young and figuring it out." 
Her daughter, 18, currently works part-time at the shop. "I would like to see it continue," Messmer says, adding that her granddaughter wants to be a lawyer. "Things can change. It would be cool to be a fourth-generation business, but it'll be up to her." 
Challenges: While growing up with the family-owned business, Messmer says she enjoyed working beside her mother for those 40 years. Although, it wasn't always her cup of tea. 
"I didn't have a lot of freedom because I had to work," she says. Her father would take her fishing from time to time for a break.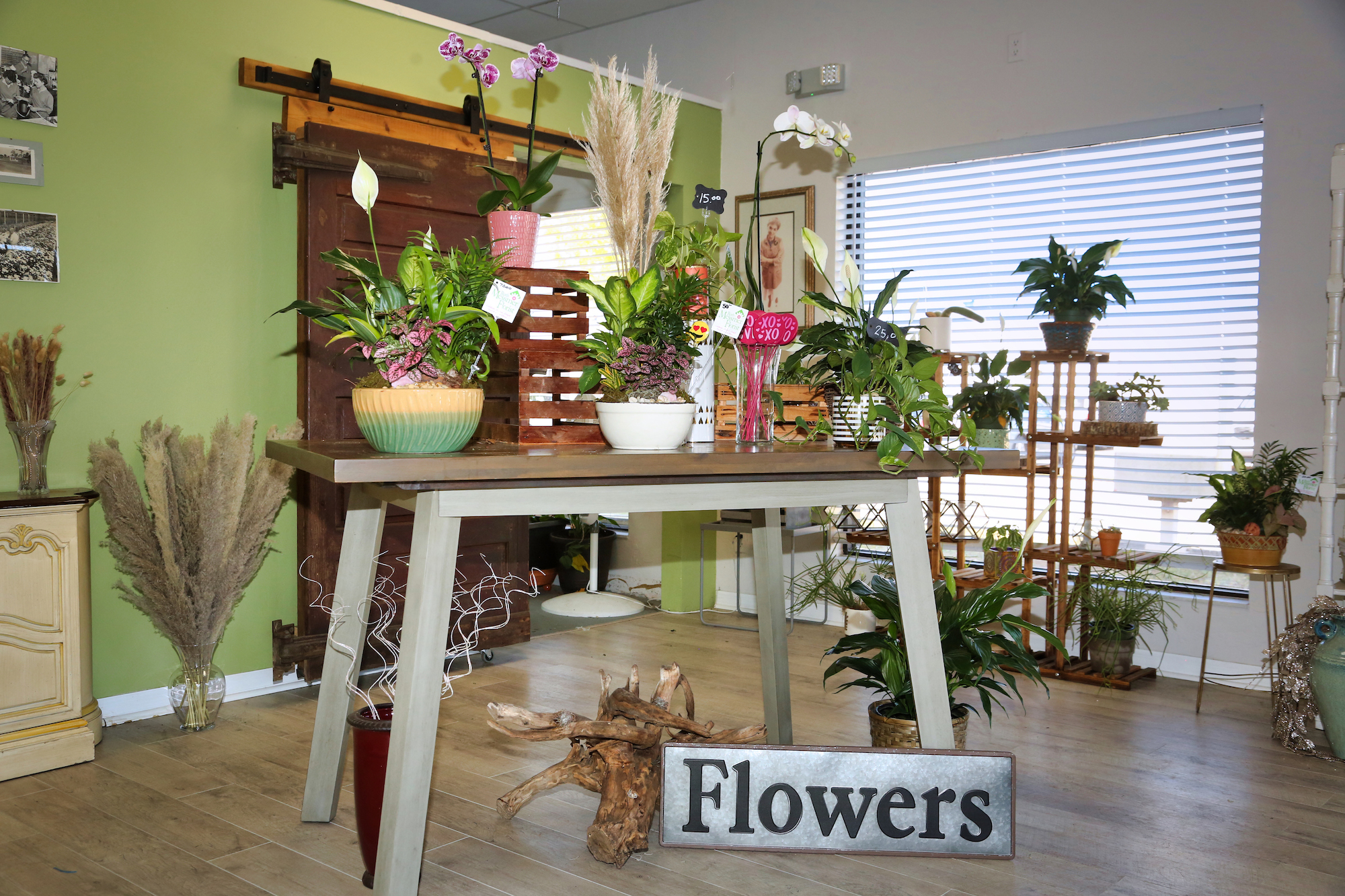 But holidays were also a challenge. "In order to see our parents on the holidays, we'd have to go to the shop," she says. "Every day was a working day. It was just the way we grew up." 
The shop, while a playground for Messmer, also became a teaching lesson. "If I got in trouble, my punishment was making bows," she says. Even to this day, she hates making bows. 
"It takes a lot of dedication to run a florist shop," she says. "Sometimes you don't always see eye-to-eye with the other person." 
That's something that even Gnagey can agree with. 
"I work with my mom," she says. "We work together great. But just like any other family, we have our moments." 
What the company will look like in five years: Currently, the mother-daughter team is the next step of planning out their five to 10 year plan, so they haven't pinned down anything yet. 
Gnagey is hopeful the shop has some growth, and she projects hiring some more employees, to add to the current payroll of six people. 
But they'll also be focused on adapting to long term challenges, like supply chain snarls. Rising gas prices have also squeezed the business, which relies on deliveries. Gnagey is expecting to feel the effects of the supply chain delays for a couple of years still. And even then, it won't be what it was. 
"I don't think things will go back to how they were pre-COVID-19," she says. 
And if it doesn't, she says they'll need to evaluate how the shop takes on those price changes.