It's a classic family business succession tale: the Osborne family had begun to discuss next steps for Naples Boat Mart. Second-generation owners Phil and Lisa Osborne sought a retirement strategy. Sons Philip and Kyle wanted to stay involved in the family boat sales and service business. But they weren't sure about the financial side of the equation, based on the company's current valuation.
"You work hard, put together a great team, take good care of your customer base, and one morning you wake up and it's 30 years later," says Philip E. Osborne, 37, of the point his parents had reached. "And you've built a business that has such a significant value attached to it that it's not reasonable to just give it to a family member."
'Without happy, enthusiastic, engaged employees, it's impossible to have happy customers.' Philip Osborne, Naples Boat Mart
He and Kyle looked at ways to obtain the financing it would take to pay what the business was worth. That effort, he says, "causes you to do some real soul searching about what you really want to do for the next 20 years."
It was fortuitous timing, then, that amid this soul searching, Naples Boat Mart was approached by Georgia-based OneWater Marine about a potential acquisition. OneWater — which operates 70 stores in 11 states — had already acquired Walker Marine Group in Southwest Florida. Company officials believed Naples Boat Mart would complement that move.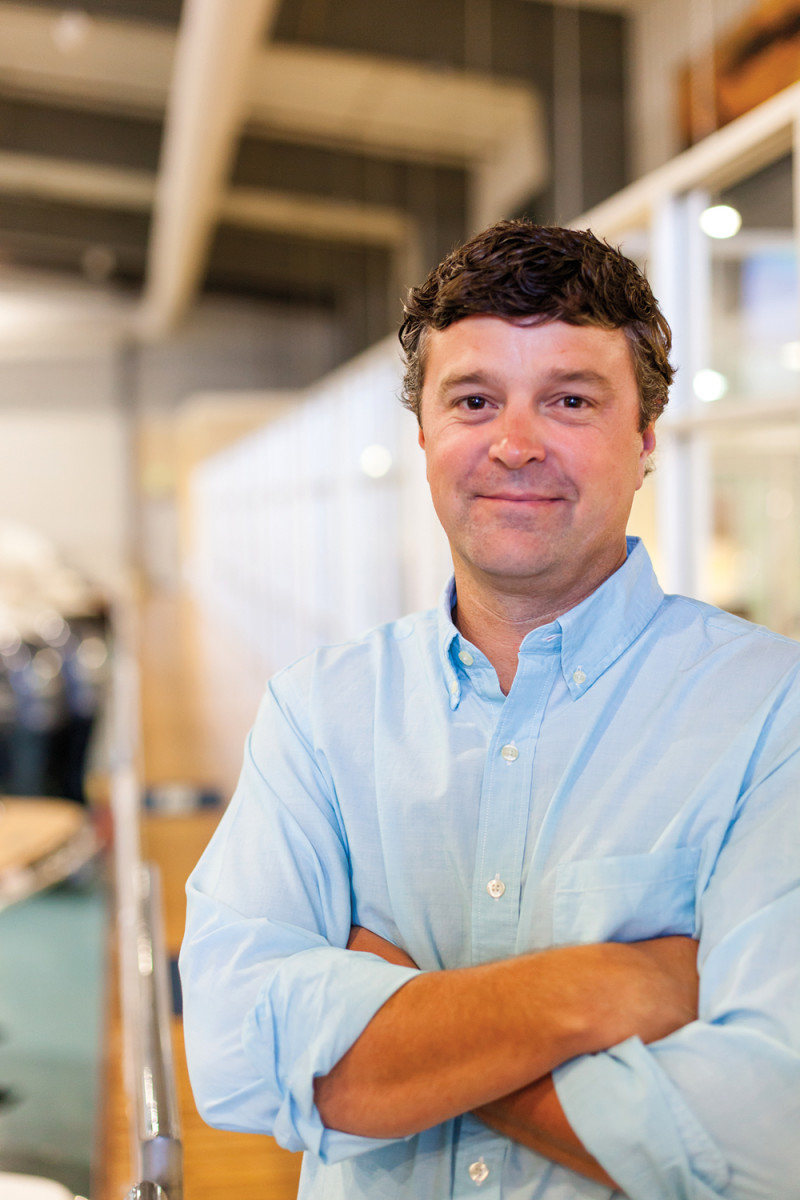 The Osborne family was willing to talk. "OneWater was pretty attuned to what was going on in this market," says Osborne, who was familiar with the company and its management team. "My family has been in the business over 50 years, so we swim in the same pond."
The leaders of the two companies found a lot of common ground between the businesses. "The most striking thing about OneWater is they are blunt and open about the fact that they put employees first," says Osborne. "And we are similarly aligned in that mindset. Without happy, enthusiastic, engaged employees, it's impossible to have happy customers."
The companies struck an agreement for OneWater to acquire Naples Boat Mart, which had about $30 million in sales over the past 12 months. The deal, announced in July, is expected to close in the fourth quarter; financial terms weren't disclosed.
Regular customers of Naples Boat Mart won't notice any major changes. The name is staying the same, Philip and Kyle Osborne will still be involved in the business (Philip in operations, Kyle in sales) and the 57 employees won't be going anywhere. Which is just what OneWater wants. "The employees are very important to us," OneWater founder and CEO Austin Singleton says. "When we look at going into a deal, that is usually the first thing we look at."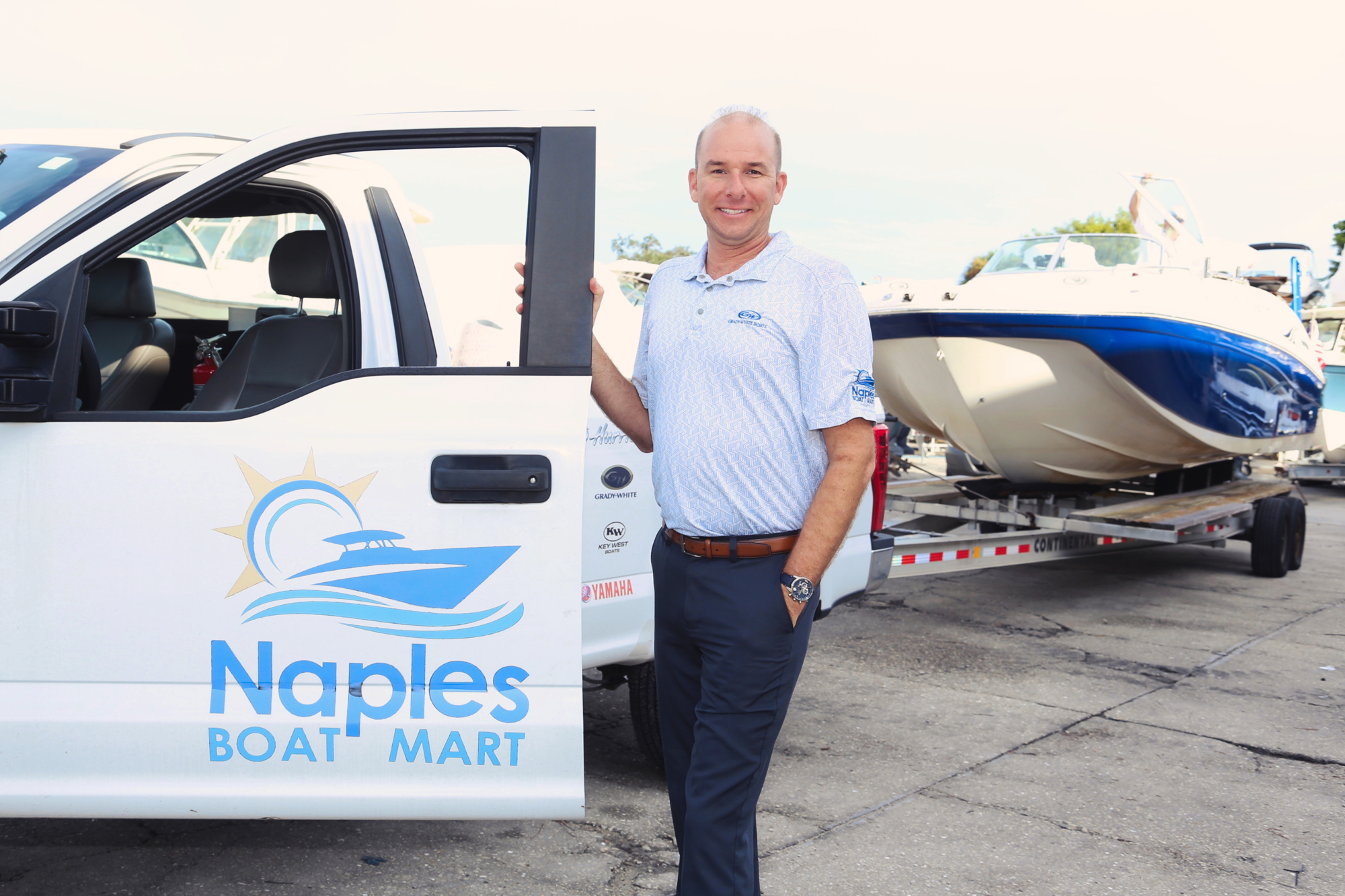 Naples Boat Mart's long history and strong reputation also made it attractive, with Singleton calling it one of the top dealerships nationwide. "It gave us more of a stronghold in that particular market, but the reason is just the heritage of the place, the standing and the employees," adds Singleton.
Naples Boat Mart employees, meanwhile, will enjoy new advantages as a result of the acquisition, like access to a bigger pool of financing options for customers. "They're bringing to us a whole new host of financial and technological resources," says Osborne. "When you touch as many customers over the years as they do, you learn a couple of things. And the trickle-down effect of that, combined with our experience in this marketplace, will be very powerful and very meaningful both for our team and our customers."
"We have a fantastic inventory tool that will allow them to forecast way in advance of what they're doing today," says Singleton. "And we have a CRM system that…allows them to be much more efficient with their time and react a lot quicker to a customer."
The Osbornes appreciated the way OneWater conducted the acquisition process and its sensitivity to the uniqueness of family businesses. "It can be daunting to sell a business that has been a family legacy now for over 50 years," says Osborne. "These guys were empathetic and compassionate. They had salient advice for us along the way on things to do to ease the transaction along and protect ourselves and feel educated that we were making a good decision."
Because OneWater already has its own relationships with some of Naples Boat Mart's longtime brand partners like Grady-White, that's also contributing to a smooth transition. Now Osborne is excited about what the future holds —not stressed about a transition to the next generation.
"This arrangement allows me and my brother to continue to do what we love to do, to be here in the business with this family of employees who have been with us since forever and take care of our same customers," he says. "But it eliminates some of the risk and burden of owning and operating a business. It's fun to work in the business when you don't have to work on the business."