When Paragon Flight Training first opened for business in 2006, its student population mostly consisted of people interested in becoming recreational pilots.
But over the last four to five years, the Fort Myers-based flight school has seen a big shift toward students seeking to become professional or commercial airline pilots. The company, in turn, directed its focus there. "That's been a big driver in our growth and business model going forward," says Christopher Schoensee, president and owner of Paragon Flight Training.
The focus hit an apex earlier this year, when, in March, Paragon Flight entered into a 10-year agreement with the Lee County Port Authority that will greatly expand its operations at Page Field in Fort Myers. The company refurbished a newly acquired 14,000-square-foot building at Page Field to serve as a maintenance and MRO facility. And now it's refurbishing an 8,000-square-foot space to serve as the school's learning center, which will house classrooms and simulator spaces. The goal is to have that completed in the first or second quarter of next year. When that's finished, the existing learning center will be transformed into an employee training and development center.
Paragon Flight Training also plans to purchase 40 to 50 additional planes over the next five years, which will approximately triple its current fleet. All these moves — some $1.1 million for the expanded space and another $15 million for the planes — will help the company prepare for its next wave of growth.
That growth wave has received a pandemic-era boost. While Schoensee declines to provide specific revenue figures, he does say the company has averaged 23% growth year-over-year throughout its 15 years in business. And 2021, he adds, is looking even better. The school has about 40 employees and 100 to 125 full-time students — with more on the way.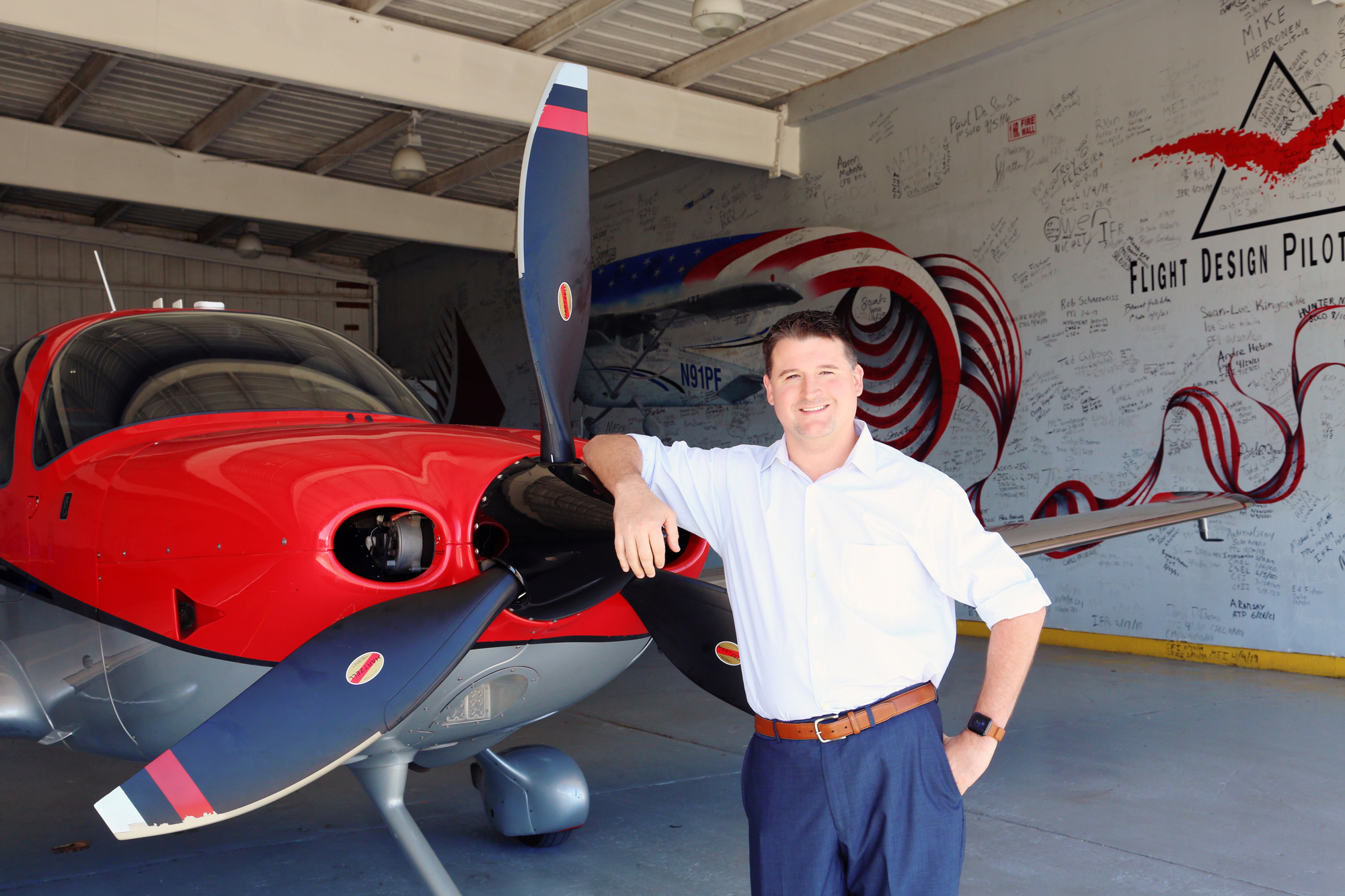 "Inquiries have been up 20% to 25% since basically December 2020," says Schoensee. "Since they announced the vaccines, everything's been through the roof. Our revenue in 2021 has already exceeded our revenue in 2020 in its entirety. Enrollment numbers are up, and inquiries are way up. We're really rebounding excellently from the COVID-19 downturn."
In addition to facilities, the company, says Schoensee, has long set a goal to invest in the latest technology. It uses aircraft with "glass cockpit" Garmin G1000 avionics and has invested over the years in things like advanced simulator technology. "Aviation is an extremely capital-intensive business model, so it's hard to say exact numbers," says Schoensee, 41. "But we have continuously upgraded and evolved, and we're still on the cutting edge of the highest technology possible."
Big need
One factor fueling the growth? A looming pilot shortage.
Boeing's "Pilot and Technician Outlook 2021–2040" says that 612,000 new pilots will be needed to fly the global commercial fleet over the next 20 years. In North America alone, 130,000 pilots will be needed.
The commercial airline industry will be seeing a lot of retirements over the next several years, and some pilots have retired early during the disruption caused by the pandemic. The military used to be a big feeder system for the commercial airlines, with military-trained pilots switching over to the commercial side after leaving the service. But with increased use of drone technology, there aren't as many military pilots as there once were.
 'We're almost fanatically client-centric, so we think about growth and put years of thought into where we're growing and how does that affect our clients and their experiences?' Christopher Schoensee, Paragon Flight Training 
"It used to be that the airlines could get most of their pilots from military people retiring," says Robert Rockmaker, president and CEO of the Flight School Association of North America. "But that's no longer happening and probably won't happen ever again."
The industry also took a bit of a hit, understandably, after 9/11. "After the terror attacks took place, there were a lot of parents where if their son or daughter wanted to fly airplanes, they weren't too keen on that," says Rockmaker. "The industry lost a little momentum, to be very frank."
In addition, Schoensee says that for a long time, wages for commercial airline pilots weren't keeping pace with other sectors. "Up until two, three, maybe five years ago, we didn't see those wages really change, and now they've dramatically changed," he says. "Now the airlines are kind of coming to a head with the pilot shortage and getting into crunch time, and wages are shooting through the roof."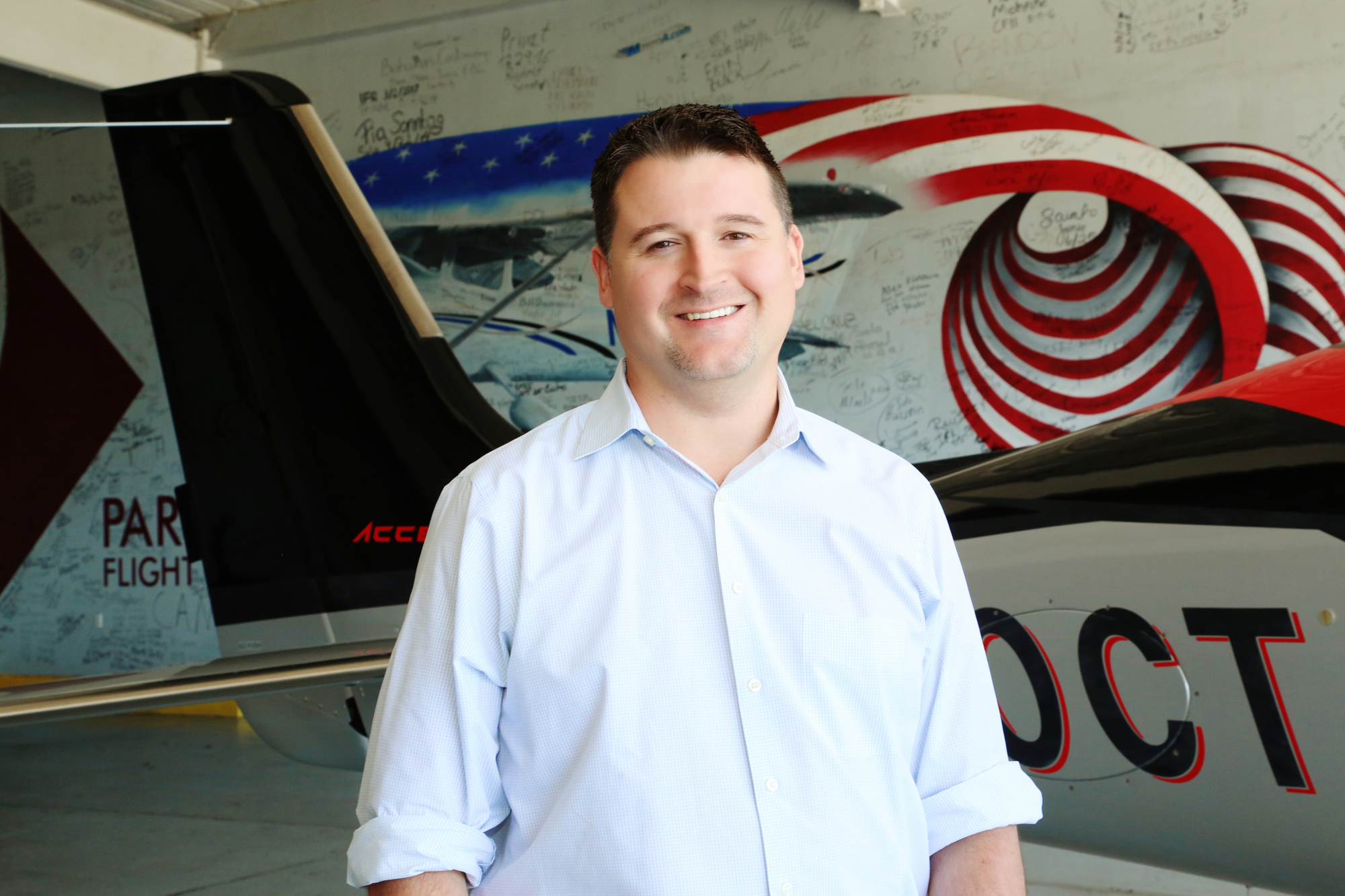 All of that adds up to lots of opportunity for a flight-training school like Paragon. "This is a great time to be learning to fly — and teaching people to fly," says Elizabeth Tennyson, senior vice president of the Aircraft Owners and Pilots Association (AOPA) Foundation. "There were serious concerns about a pilot shortage even before the pandemic. The downturn in commercial air travel during the pandemic led many airlines to offer early retirements and furlough pilots, some of whom have left the industry. As a result, as we get back to normal, the demand for pilots will be greater than ever. The need to move people and products around the globe is only going to grow, so it's a great time to pursue an aviation career, and many people are doing just that."
Paragon Flight Training still offers training for recreational pilots along with its programs that help students embark on a professional pilot career. That's a process that involves obtaining various licenses and ratings, logging flight hours and typically working your way up the ladder starting at a regional carrier if one's goal is to become a commercial airline pilot.
To address pilot shortages, some airlines have begun to get ahead of the issue. In 2020, for example, United Airlines acquired a flight school in Arizona. Schoensee has also seen foreign players taking an interest in U.S. flight schools, like U.K.-based Skyborne flight training academy's purchase of a Vero Beach flight school. He thinks it's just the beginning of consolidation and other activity in the industry.
"I think the opportunity is becoming more apparent, that the demand for professional pilots is outweighing production," he says. "World production can't keep up with demand, so now we're seeing different people move into this space….The space is definitely dynamic. I've been in this business 15 years, and I haven't seen this kind of movement."
Schoensee says Paragon Flight Training is approached at least two or three times a year by investors of different kinds. But the company's not interested in being acquired. "That's not part of what we want to do now," he says. "I'm 41; I have a lot of years left. So it's not at the forefront in our thoughts right now."
Rise up
Paragon's strong growth plan allows the company to continue thriving — even as the flight training industry gets a little more volatile.
"There's more competition than there's ever been," says Schoensee. "Fifteen years ago, the competition wasn't so stiff, and it was a little easier for us to shine. But every year schools are getting smarter. We have to keep honing our processes and make sure we're staying in front of everybody."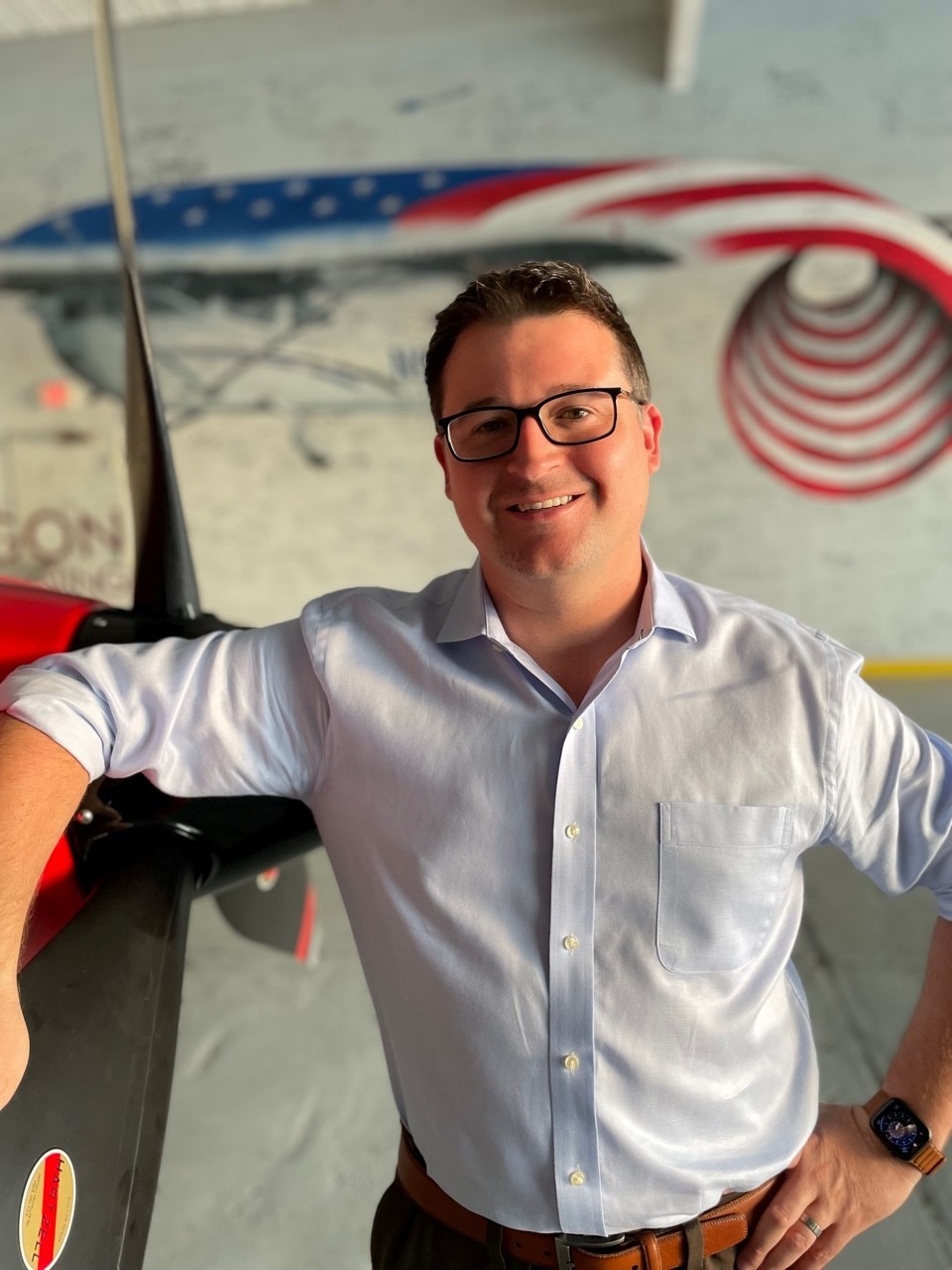 That's been a big part of the school's growth plan. "For three to five years now, we've been working on our systems and improving our coaching and mentoring of team members and working on processes and software and different tools to help us manage the workload," he says. "We're almost fanatically client-centric, so we think about growth and put years of thought into where we're growing and how does that affect our clients and their experiences?
"Any company that experiences rapid growth and rapid demand has to make sure it's able to stay in line as far as quality and the level of product that people have expectations for," he continues. "That customer service level is really the foundation of our values for the company. We don't want to lose what makes us who we are and what has made us successful so far."
That approach seems to be working: Paragon Flight Training was recognized as a Distinguished Flight School by AOPA's 2021-22 Flight Training Experience Awards. That recognition is given to the highest-rated flight schools in AOPA's Flight Training Experience Survey, and it's one of many such honors the company has received over the years.
"Their customers were overwhelmingly positive about them," says Chris Moser, director of flight training education at the AOPA Foundation. "Their customers described them as truly caring about their students, providing incredible customer service, providing really well-maintained aircraft and excellent instruction and passionate about what they do."
"Paragon has been around for a while, and Chris does a great job," says FSANA's Rockmaker. "They're in growth mode and have good management and a good program. I think Paragon has a bright future. Plus they're in Florida, and Florida is a great place to fly to begin with because it has good weather."
Schoensee feels confident the company is well-positioned for whatever comes next. "I think Paragon has established itself as one of the premier flight training schools in Southwest Florida," he says. "I think we've done good job at that and that most of the time we're competing with schools on a national level. And that's where we want to be."