Real estate executive Chris Bowen knows what the former University Mall site in Tampa isn't going to be when the massive transformation of the property is complete. It won't be a mall, for sure. It won't even be a lifestyle center, following a path several developers have taken to reimagine the traditional enclosed shopping center. 
What's unusual, admits Bowen, a veteran commercial real estate developer and executive, is that three years into the project he's not really sure what it will be when it's completed. "The focus being not retail, not lifestyle, this is a shift to an urban innovation community model," Bowen says. "Our anchors are scientists, engineers and corporate professionals — not department stores. This is almost 180 degrees from a mall."
New York City-based RD Management, where Bowen is now chief development strategist, bought the ailing 100-acre retail complex in 2014. Including acquisition, rezoning, master planning and demolition, RD has invested some $50 million into the property, with the ultimate goal of creating a hub of innovation-focused tenants, mostly in research, technology and medicine. An additional $65 million is going toward a student housing complex on the site currently under construction. "This is organic," Bowen says. "We are not trying to put something together in a very specific purpose like a mall."
The project, which qualified as a federally designated opportunity zone investment, has made some significant progress over the past six months, leading to what Bowen and other company officials hope will be a strong 2021. Significantly, in July the company announced a name for the project: Rithm At Uptown. The moniker, company officials say, is derived from the word algorithm and is an acronym for research, innovation, technology, humanity and medicine.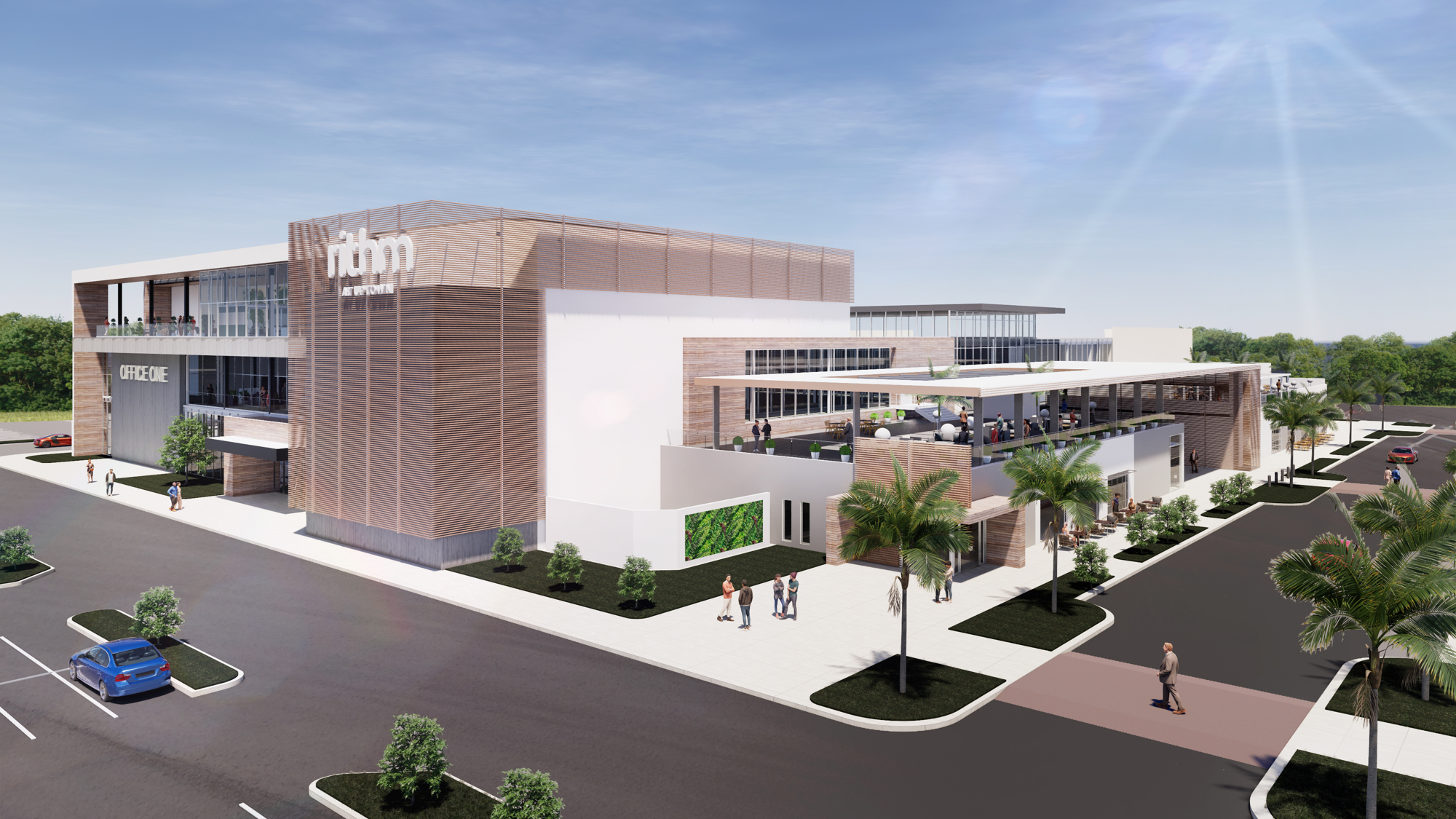 Those pillars will be the company's North Star for tenant and other decisions. At completion, Rithm At Uptown will be one of the largest, mixed-use innovation communities statewide, with capacity for more than 7 million square feet of development, including several thousand residential units, RD officials say. Plans also call for recreational opportunities and entertainment; hospitality; education; medical specialties, clinics and pavilions; and corporate offices and co-working spaces. Architects for the project are New York City-based S9Architecture and Gresham Smith of Tampa.
One early tenant Bowen cites an example of what he wants at Rithm is Diamond View Studios, a video production company with an extended reality screen that can replicate scenes worldwide. Another example is the Institute of Applied Engineering, a nonprofit government contracting entity that works in cybersecurity, data analytics and energy infrastructure. The institute, which recently won several multimillion-dollar contracts, is a direct service organization under the University of South Florida, so it can also use the school's property, facilities and personnel. Moving into a 4,000-square-foot space down the corridor from the cinema, in an area called Rithm Labs, the institute, Bowen says, is a big get for Rithm At Uptown. "It's a leap of faith for them, and it's a leap of faith for us," he says.
'Our anchors are scientists, engineers and corporate professionals — not department stores. This is almost 180 degrees from a mall.' Chris Bowen, Management
The former J.C. Penney store represents another significant step for Rithm. That's where work recently began on a three-story, mixed-use building that will include about 133,000 square feet of office space supported by 30,000 square feet of restaurant and retail space. The building will be designed with several outdoor terraces on all floors, providing opportunities for various outdoor gatherings. The street-level retail space, primarily food and beverage related, is expected to open by the end of 2021. Space in the office building, including the rooftop club and conference center, is projected to be ready for occupancy in the second quarter of 2022.
For other tenants and parcels, Bowen, in addition to Rithm's pillars, says he will be guided by being in the middle of the Tampa Uptown District. With frontage on East Fowler Avenue and Club Drive, that means Rithm is near both USF and several prominent medical complexes, including Moffitt Center, Advent Health and Shriner's Hospital for Children. Bowen talks often about the location as a selling point, in interviews and when speaking to community groups about Rithm. "The Tampa Uptown District as a whole is in the midst of a renaissance and our Rithm At Uptown development is at the center of it all," he says.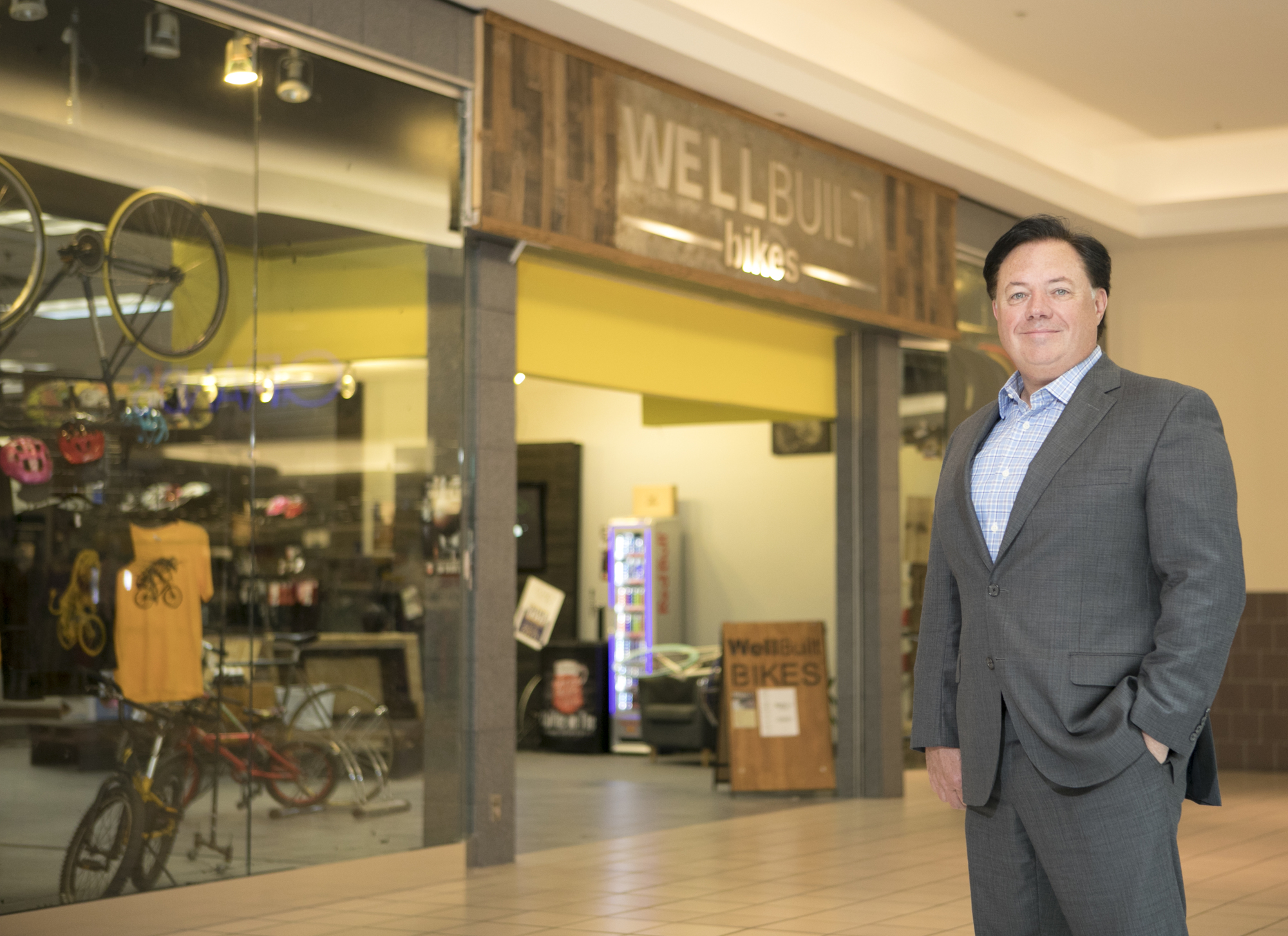 Bowen says his three years at the helm of Rithm have taught him a valuable business lesson after a career spent mostly putting together health care complexes and projects. In that work, the target tenant for the best return is strictly defined. That's the opposite of what he's going after at Rithm, in trying to build something that isn't a mall. The lesson? Maintain a strong sense of curiosity. "I don't know a lot about some of these ideas coming in," he says. "But I try to use that to my benefit, so I can stay open-minded to new ideas and new directions I've never heard of."