It's the week before Super Bowl LV and Michael Brown is worried.
Not about if the hometown Buccaneers will win, but whether his team at construction firm Skanska USA Inc., part of a multibillion building conglomerate, will take necessary precautions watching the big game and celebrating afterward.
The company's executive vice president and general manager of its Florida operations' concerns are both altruistic and financially driven.
On the one hand, he's genuinely concerned about the health of the hundreds of Skanska employees who report to him in Tampa, Orlando, Fort Lauderdale and beyond.
But he also knows that a COVID-19 outbreak on one of Skanska's jobs could be debilitating, resulting in costly construction delays and even endanger its ability to bid on future work.
Brown decided to write a memo to staff as a "friendly reminder."
"I don't want to see (COVID-19) cases spike because people are out there not making smart choices," says Brown, 55, a Detroit native and civil engineer who has led Skanska's Florida operations since November 2017.
"I don't want to sound like Mother Theresa, but at the same time I don't want to have to shut down a job or sites until either someone up the food chain at the company or the government tells me I have to."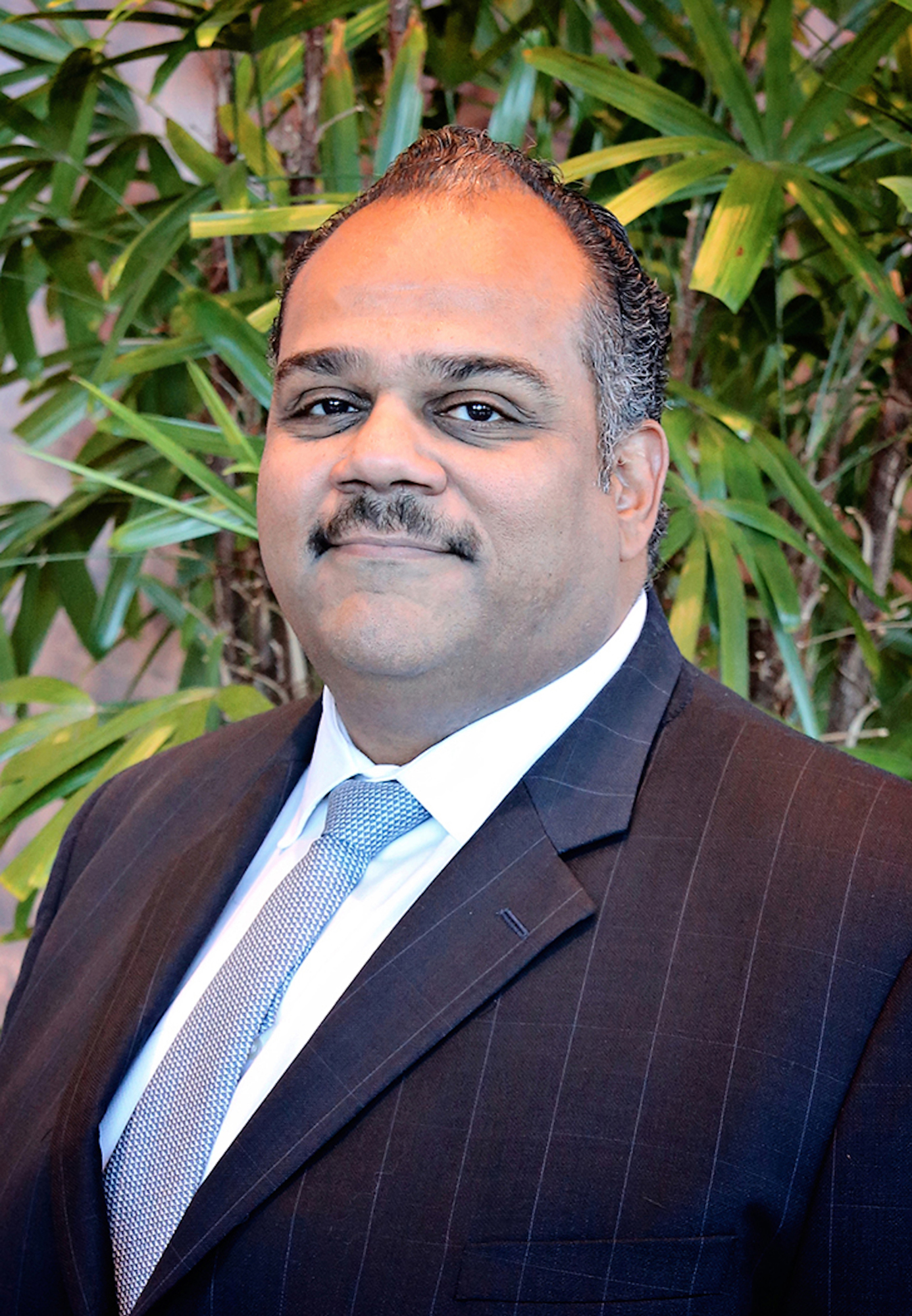 For Skanska, the stakes are especially high because its number of ongoing projects are numerous and its pipeline of multimillion dollar contracts are vast. Little wonder the company requires all of its workers to undergo temperature checks daily on job sites to mitigate the spread of coronavirus.
Most recently, last month the company was awarded work on the $57 million Imagine Clearwater Park. The 26-acre park, which will feature open space and a 4,000-seat covered amphitheater when completed in 2023, will ultimately be what city officials are calling the "centerpiece" of a massive downtown redevelopment.
Also in January, Skanska was awarded work on an "ambitious renovation" to the Tampa Museum of Art that will add exhibition and education space when completed next year.
Those two announcements followed the completion last year of Skanska's work on the $93 million St. Petersburg Municipal Pier and the delivery of the roughly $150 million, 13-story University of South Florida (USF) Morsani College of Medicine and Heart Institute in downtown Tampa., a 395,000-square-foot building with a 400-seat auditorium and a mix of classrooms and research space.
Along the Gulf Coast, Skanska USA in recent years also has built a 226,000-square-foot research and education facility for Johns Hopkins Medicine All Children's Hospital, in St. Petersburg; and a $154 million renovation and expansion of Tampa International Airport's main passenger terminal so that the hub can accommodate up to 34 million passengers annually. That project added 98,000 square feet of new space.
In Fort Myers, Skanska constructed an eight-story patient tower and renovated the Golisano Children's Hospital, a roughly $200 million project.
Currently, the company also is working on a $42 million office and laboratory project for USF's Tampa campus measuring 120,000 square feet, slated for completion this autumn, among other work.
Brown refers to projects such as St. Pete Pier, Imagine Clearwater and the Morsani College building as "transformational" because of their potential impact on the communities at large.
"These are places where life happens, that's why they're special projects to us," says Brown, who joined Skanska after nearly two decades at Gilbane Building Co. in Atlanta, where he rose to oversee much of the Southeast for the firm as senior vice president and regional manager.
While working at Gilbane in Chicago, Brown helped boost revenue there from $40 million annually to $250 million a year.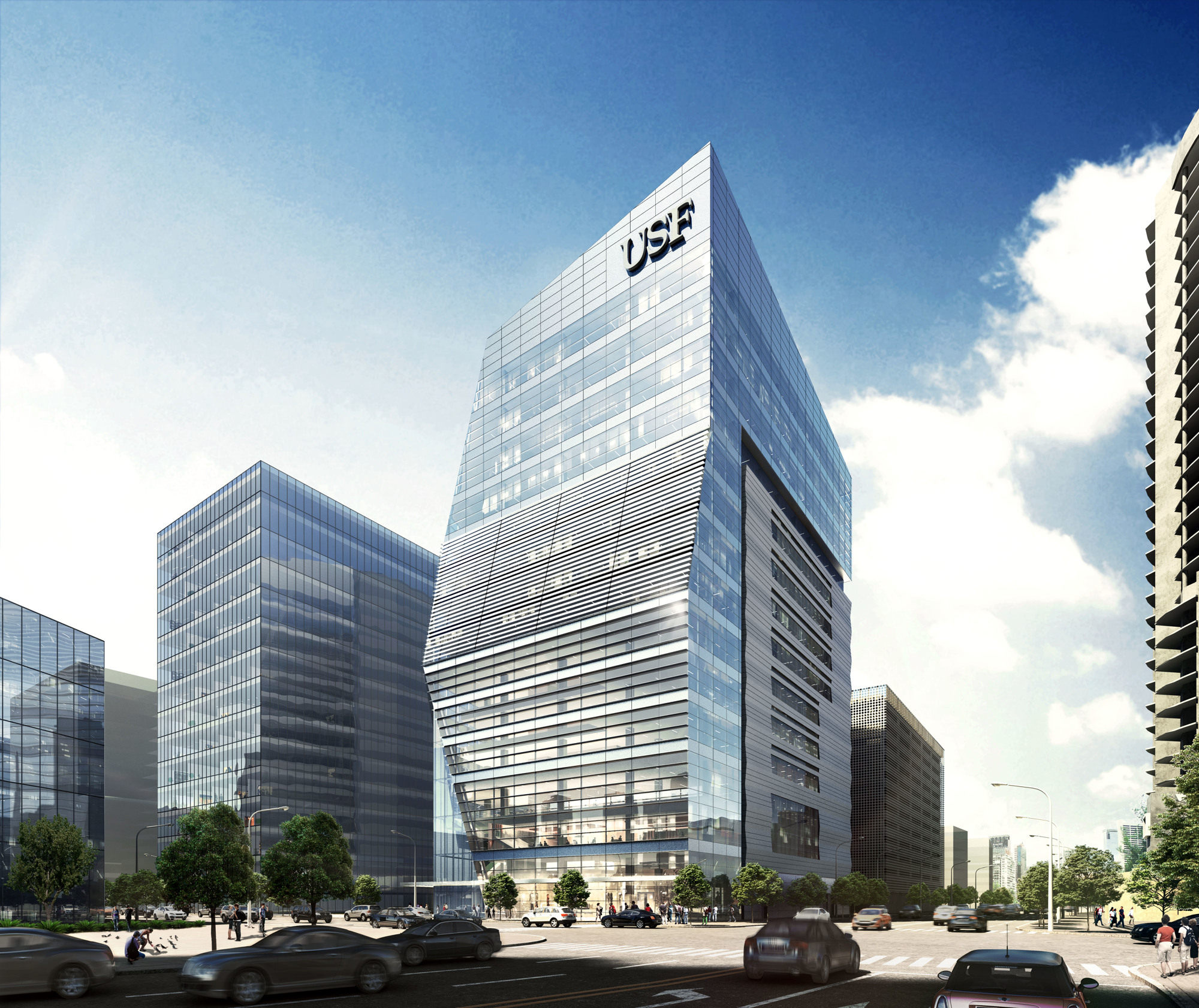 "They give a larger purpose to our team, and we like to do — and I think we're pretty adept at, building some of the most complex projects in the market. The more complex a job is, the more expertise that's required, and we have that."
Clients and professional associates say they appreciate Brown's insight and empathy and Skanska's depth.
"Michael brings a lot to a room without ever having to be the loudest voice in it. He's a true leader," says Debra Williams, chair of the Tampa Museum of Art Foundation. "And Skanska, what sets them apart is their business culture. They're innovative and creative thinkers."
Dawn Gunter, a principal and co-managing director of design firm Gensler's Tampa office, says Skanska is a quality organization and that Brown is a dedicated leader.
"No one word comes to mind more than quality," Gunter says. "Their team, the product they build, all first rate. Every construction project requires a series of decisions, but with Skanska, the minute you start working with them it's the most engagement you can have.
"As for Michael, time and again I've seen him concerned about delivering a quality job, how to mitigate any risks, how to truly partner with the client. To have someone at Michael's position put the time in on individual projects really stands out."
While Skanska may land some projects because of its immense size — its U.S. operation based in New York generated $7.6 billion in 2019, while its Swedish parent had sales of nearly $19 billion — Brown says construction ultimately becomes a "local thing."
"Construction is largely about reputation and performance," says Brown, who began his construction career at Turner in San Francisco in 1990. "Our 28 U.S. offices operate autonomously, and I think we're almost always selected for a project because of our qualifications more than our fee structure.
"Our values and our people are what sets us apart," Brown adds. "It's how we do business. I know that's easy to say and hard to prove but with us it's really true. If we make a promise, we keep a promise. Skanska is a great brand but this organization is completely built on its people. Ultimately we're a service organization no different than a law firm or an accounting firm."
At least for the foreseeable future, Brown says he has no plans to move on or move elsewhere. In addition to maintaining and growing market share along the Gulf Coast, he's like to see Skanska's presence grow in places like Orlando and South Florida.
"I like what I do and I love the company I do it for," he says. "My focus is to build a business that thrives in my absence. When I'm gone, I want people to miss me because they like me, not because they need me."