When digital marketing executive Michael Westafer and his firm's top executives met with the marketing team at high-end steakhouse Fleming's soon after the pandemic started, it wasn't to chomp on surf and turf.
'In the beginning, every relevant thing and decision revolved around me and my knowledge. As we grow I know it can't always be that way.' Michael Westafer, Roger West
The team at Tampa-based firm Roger West instead sought to convince the Fleming's Prime Steakhouse & Wine Bar team to not relent on marketing during the uncertainty of the crisis. "They wanted to shut things down," Westafer says. "We talked them out of it."
Beyond self-serving reasons, Westafer — the firm is named after his middle name, Roger — says the core message he and his team sought to send to all their clients was to not lose momentum. "You can't just disappear for a year or whatever or for however long this plays out," Westafer says.
Part of the Bloomin' Brands family of restaurants, Fleming's soon launched a takeout and curbside pick-up program. It brought on Roger West for the marketing campaign. "It was an opportunity [for the restaurant] to gain more market share," Westafer says.   
The Fleming's win was a small example of multiple victories for Roger West in 2020, when, boosted by work in health care and other sectors, the firm's revenue exploded to $14.2 million. That's up 223% from $4.4 million in 2019 and cartwheels-in-the-street kind of growth for a marketing firm — any firm — in the pandemic. "We've been very fortunate to be diversified," Westafer says of the firm, founded in 2007, "and in some really different industries."
The core challenge Westafer and the 23-employee firm face in 2021 is to maintain the growth rate without diluting service for clients — a common quandary many fast-growing firms face. He adds that although 223% annual revenue growth isn't sustainable, a 30% annual growth rate is a more reasonable goal. "There really isn't a secret sauce to our growth plan," Westafer says. "It's based on the fundamentals of good customer service, which means listening more than talking and then solving the client's pain points."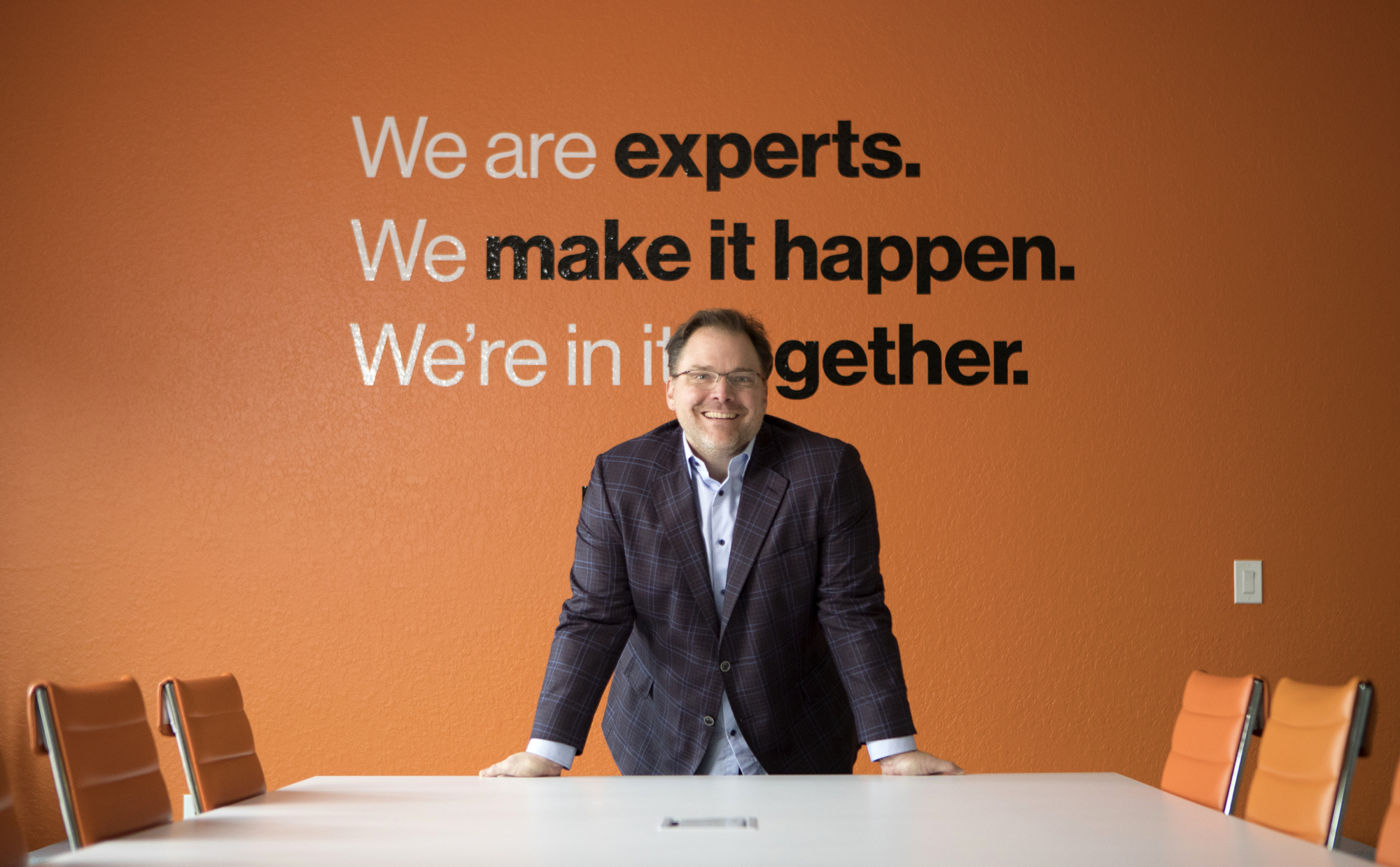 A chunk of the 2020 work, Westafer says, was for St. Louis-based health insurance giant Centene, which closed its $17 billion acquisition of Tampa-based WellCare in January 2020. WellCare was a Roger West client, and Centene kept the firm on after the merger and sent it more work. "We actually added three more major clients from" Centene after the deal closed, Westafer says, while adding he's not certain Roger West will be the health insurance firm's long-term client.
Westafer, 48, isn't being static while waiting on Centene. In one big move, dating back to 2018, he made a core decision to expand the Roger West leadership team. One goal: make time to work on the business, not in the business. "In the beginning, every relevant thing and decision revolved around me and my knowledge," Westafer says. "As we grow I know it can't always be that way."
A key hire was Jennie Treby, a former senior-level marketing manager at Tampa cloud computing firm Tribridge who also ran her own branding and PR agency for nearly 20 years. Treby, who met Westafer when he did work for Tribridge in 2006, was named president of the firm in January 2020. She joins what's now a six-person senior leadership team, including Westafer. One of Treby's roles will be overseeing more trumpeting not only of client's successes but also of the work the firm does. "You will see a lot more of us getting out there with our own message," Treby says.  
In 2021 Westafer also plans to hire more people for operations and business development, in addition to possibly a junior accountant. "I want to hire some of that stuff away from me," he says, "so I can focus more on working for our clients."
One of the factors in how the firm grows, and an ongoing challenge, is on attracting and retaining top talent. On that, Westafer uses a philosophy he learned from Tony DiBenedetto, who founded Tribridge and helped build it into a $100 million-plus company. DiBenedetto, Westafer recalls, talked about how when he launched Tribridge, he had two spreadsheets: one for people he wanted to work with and one for companies he wanted to be his clients. A lot of DiBenedetto's decisions followed that ideal.
Westafer takes that approach at Roger West, both to build a client base that can maintain lofty growth goals and to hire top people to support it. "Hiring is almost like business development," Westafer says. "You have to be constantly interviewing and meeting people."