Real estate agent Jeff Shelton spent a recent week with two buyers — one from Chicago and one from California — who sought to relocate to Florida.
'It's almost like the buyer pool doubled overnight. It's the craziest thing. I'm working with tons and tons of people from California.' Drew Russell, Michael Saunders & Co.
How Shelton spent his week is representative of what's happening more broadly on the west coast of Florida: traditional feeder markets in the Northeast and Midwest, like Illinois, Ohio, Pennsylvania and New York, still bring buyers to the area, but of late states from California to Texas and many in between are also becoming prevalent sources of buyers.
Following that trend, Shelton, with the Hughes Shelton Team of Coldwell Banker Realty in Tampa, is getting ready to list a $14 million house, where, in addition to the usual places, California is now big on his marketing and advertising list. Like most others in the business, Shelton says the influx of buyers from other regions started when the pandemic began and hasn't subsided.
Shelton and seven other agents and brokers interviewed for this story cite a variety of reasons people are moving, often starting with Florida's favorable tax climate. Other factors include the weather, lower property prices, airport access, outdoor living and getting away from bigger cities, and, for some, a desire to get away from states with restrictive policies in place against businesses and schools in the pandemic.   
Also playing a role? For some employees and employers, the pandemic has proven remote work is possible, and now workers have more flexibility than ever about where they can live. With the pandemic top of mind, some property features have inched to the top of the list. Among them are pools, his-and-her offices and space for children to do remote schooling.
"A lot of employers have realized their employees can work from home," Shelton says, "and it's opened up opportunities for people to say, 'I don't have to live in California where taxes are so high. I don't have to live in Chicago or New York. I can move to the Sunshine State."
States of the market
Budge Huskey, president and CEO of Naples-based Premier Sotheby's International Realty says Premier agents in Naples and Sarasota are seeing the most interest from Texas, California, Oregon, Arizona and even Hawaii. "It used to be this market was very reliant on just a few states," Huskey says. "But now it's from all over, and we really think that's here to stay."
Some Premier agents are even courting business from buyers out West. A few have flown there to meet with other Premier agents to learn about clients who are interested in Florida, Huskey says.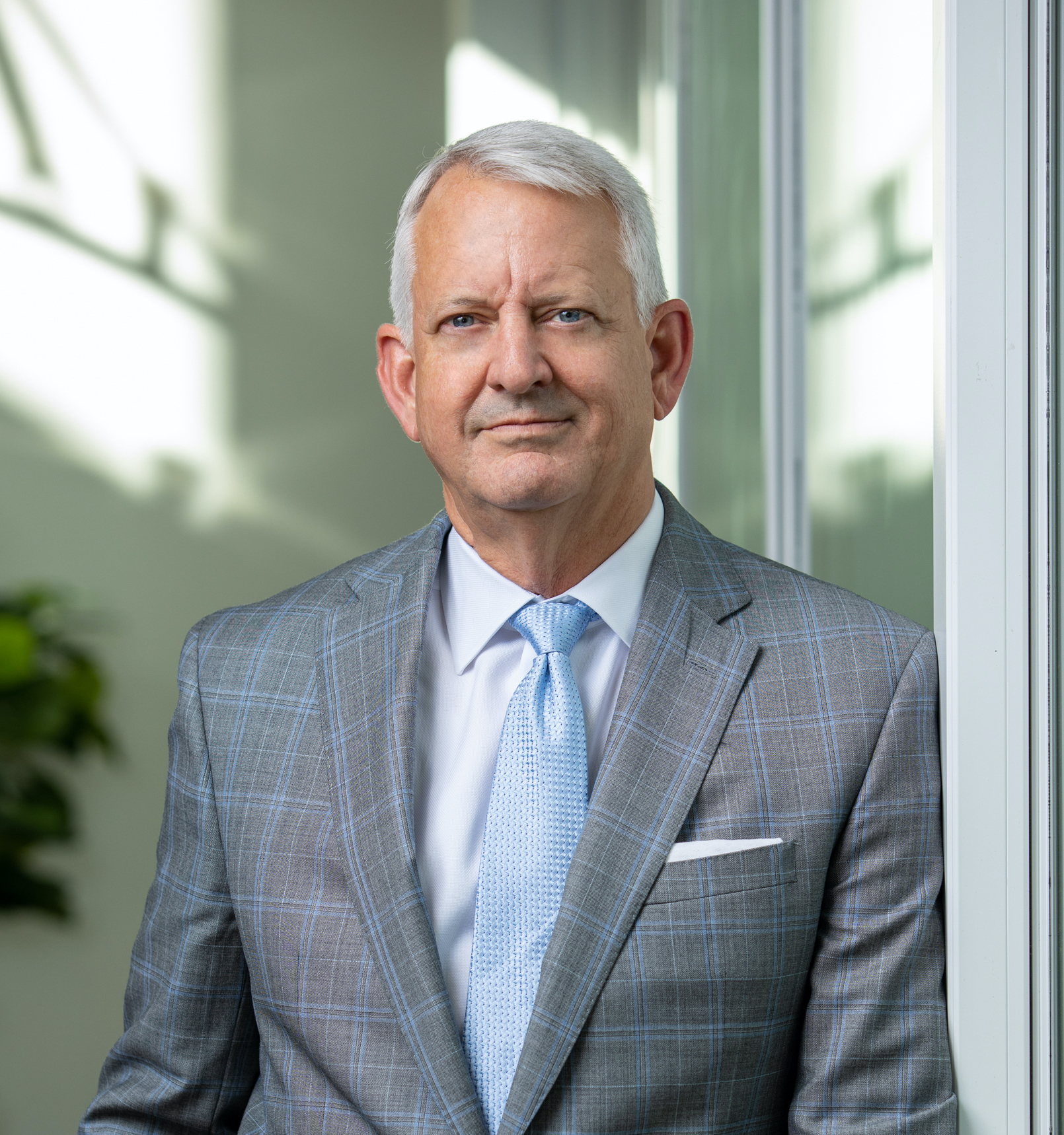 Premier agent Dawn Merrill is working with clients from St. Louis and California, including two in San Diego who are leaving because of taxes and politics. "If they can work from home or are retired, then they really want to be here," she says.
To get insights into buyers like that, Merrill connects with other Premier agents nationwide, attending a Zoom call every other week with agents from Maine to California.
Her Premier colleague, Anita Lambert, recently worked with buyers from Seattle and California. "They want to get out of some of the craziness, all the riots and the state shutting down businesses," Lambert says.
Buyers like the ones Lambert and Merrill describe have been arriving throughout the region. Nancy Arbuckle, director of new homes and condominiums for Sarasota-based real estate firm Michael Saunders & Co., has also seen more activity from buyers in California and Texas. "About a year ago we started to recognize the trend," she says.
Ditto for Jennifer Zales, a luxury property specialist with Coldwell Banker Realty based in Tampa and the No. 1 Coldwell Banker agent in West Central Florida by sales volume. One of her top sales in 2020, for example, was a California buyer.
Naples-based Ardel McKenna, an agent with the Dawn McKenna Group of Coldwell Banker, has been working with more people from California than ever before. He's also noticing more buyers from Utah, Texas and Florida's neighboring states, such as Georgia.
Like his peers, Michael Saunders & Co. Realtor Drew Russell has worked with several California clients, in addition to selling homes to people from Texas, Colorado, Germany and Great Britain in the past 10 months. In another sign of the pandemic, none of those buyers saw the houses in person first. Instead, they all toured via video.
As usual, Russell still sees buyers from the Northeast — but now the pool is wider and deeper. "It's almost like the buyer pool doubled overnight," he says. "It's the craziest thing."
Taxes and sunshine  
In deciding to move to Florida, many buyers from California and elsewhere have been motivated by their pocketbooks.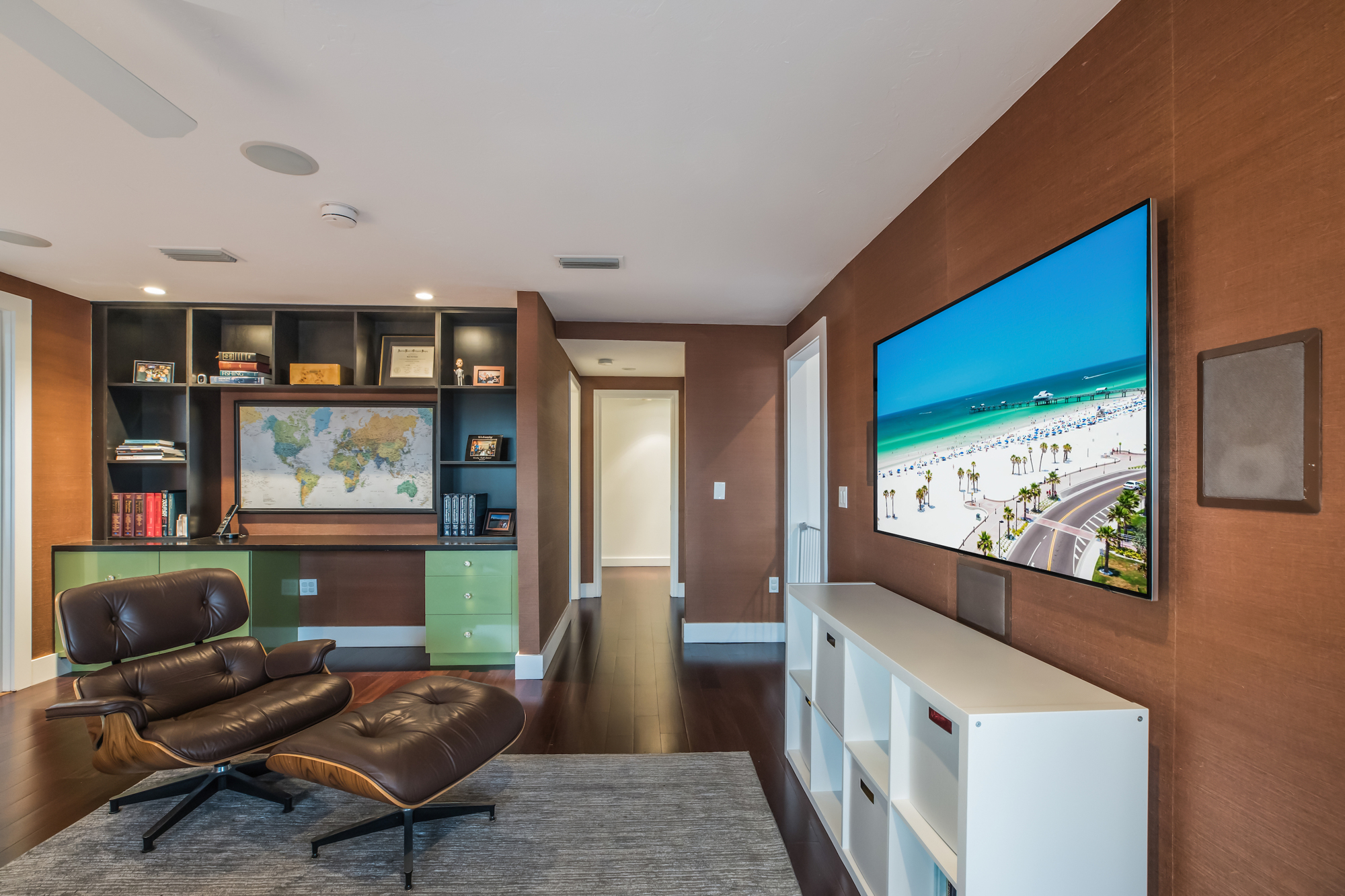 "In general, most of the folks coming from other states are citing the favorable tax climate in Florida," Zales says. "No. 2, our weather has always been a huge draw."
While taxes make the list for many buyers, it doesn't account for everyone, because buyers are coming to the area from Texas, which also doesn't have a state income tax. "It's more a move from density to suburban or rural," Huskey says.
Prices in the region, says Zales, also attract some buyers. A similar property in Miami or California could cost millions more than it would on Florida's west coast.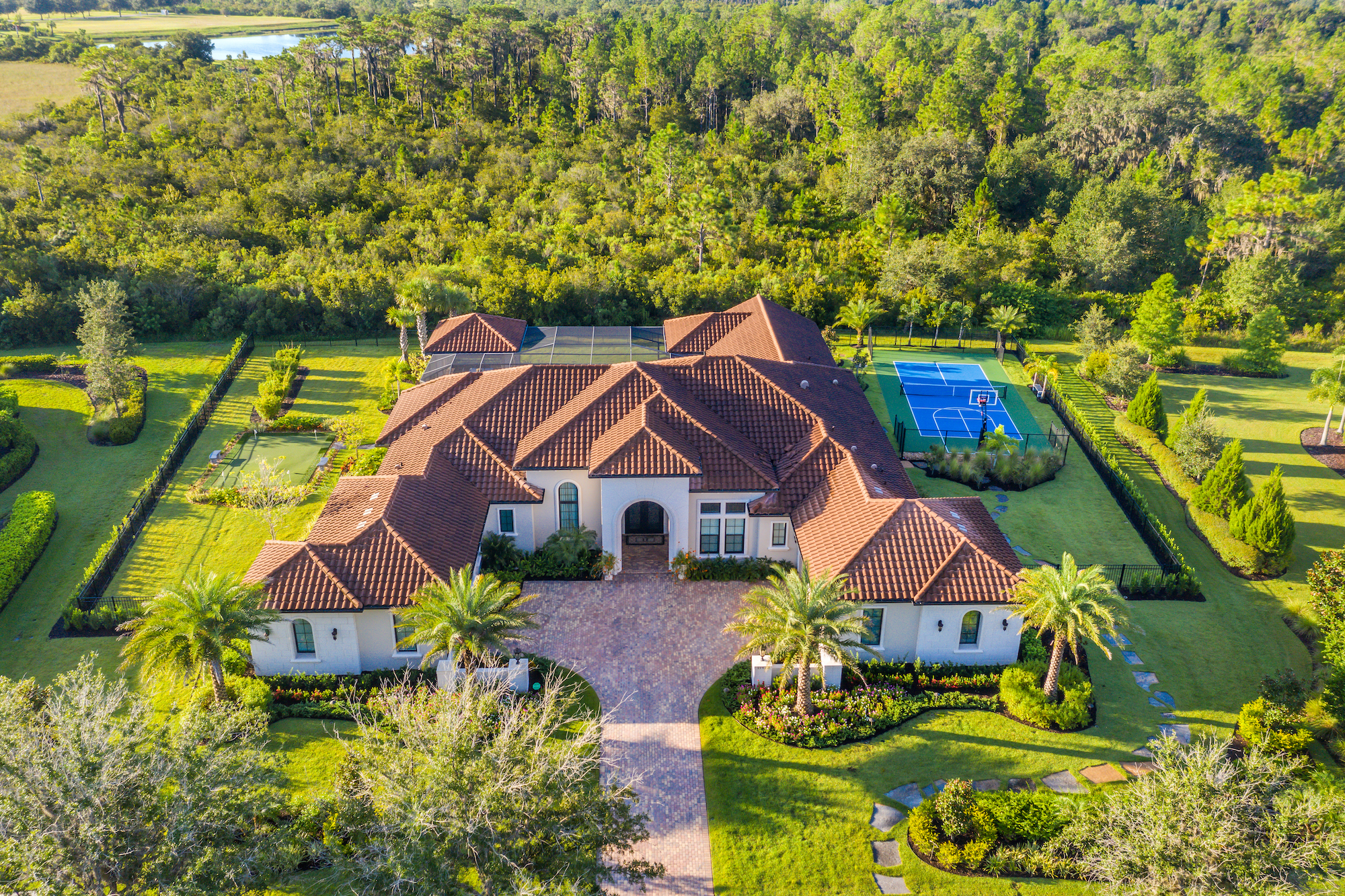 That was a big factor for one of Shelton's clients. "I personally am working with a client right now who was in San Francisco and is buying a new construction home, basically sight unseen," he says. "If we go into another lockdown, they wanted space for every child to have their own bedroom and play areas, his-and-her offices and gyms." What they could get for $3 million here would cost them $20 million in California, he says. "It makes a huge difference."  
Shelton says the proximity to Tampa International Airport has also convinced some buyers. "I think the reason Tampa has been on everybody's radar is we do have one of the top international airports in the area, professional sports leagues and this year Tampa is the temporary home of the Toronto Raptors and obviously is hosting the Super Bowl," he says.
Arbuckle points to Florida's weather as a main driver and the ability to play leisure sports, like tennis, golf and water sports, for much of the year. Buyers are drawn to Sarasota, she says, because it's a both coastal community and a community with performing arts. "You can't get that in a lot of other places," Arbuckle says. Plus, the area has top-rated hospitals and a variety of sports venues. "It's not just one reason and not just the tax savings," she says. "It's a bundle of five wonderful things that are better here than there."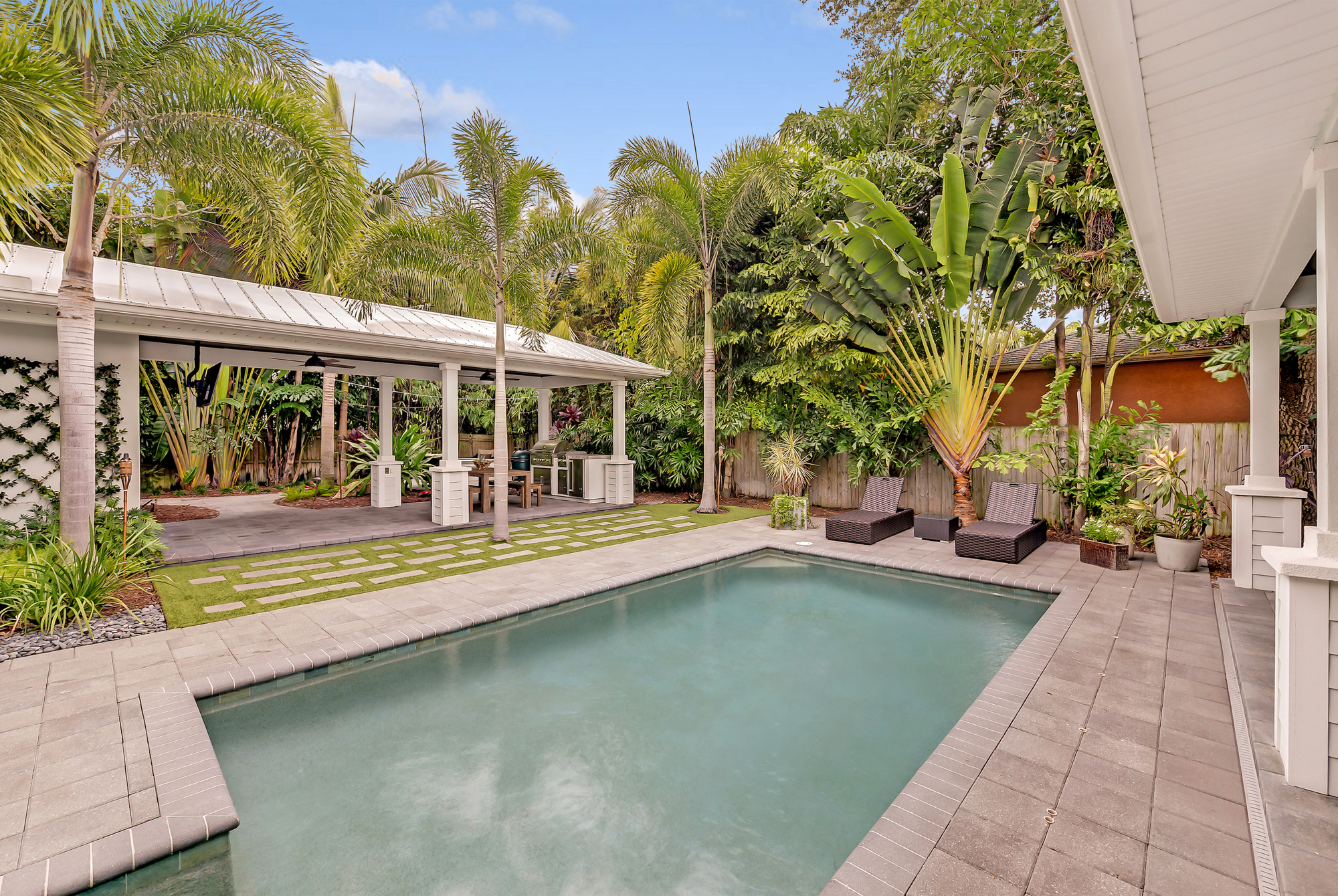 As people from California and Texas buy homes in Florida, their Sunshine State residences are becoming a primary residency, not a second home. Arbuckle uses the term "dual primary residences" to describe the phenomenon. Buyers are spending more time in Florida and their homes in the state are becoming more important to them. "When people came to Florida and it was only going to be a month or two, they weren't as particular," Arbuckle says. "Now that's not the case."
California buyers have a set of additional factors at play, too. Shelton says some are trying to move to a city or state that's similar to California in terms of attributes like beaches. But they also want to find a place without earthquakes, mudslides and wildfires.
Plus, some from California and other states like the way Florida has handled the pandemic. "Without being political," Russell says, "people are saying Florida is just a more open place without a lot of government intervention."
Pool party
Arbuckle says the trend of more buyers coming from California and Texas has been more prevalent in certain property segments. "We're seeing it more in the upper end of the market rather than the mid-market," she says.
In general, Arbuckle says, these buyers have been seeking out larger homes. "They needed social space, work space and study space," she says.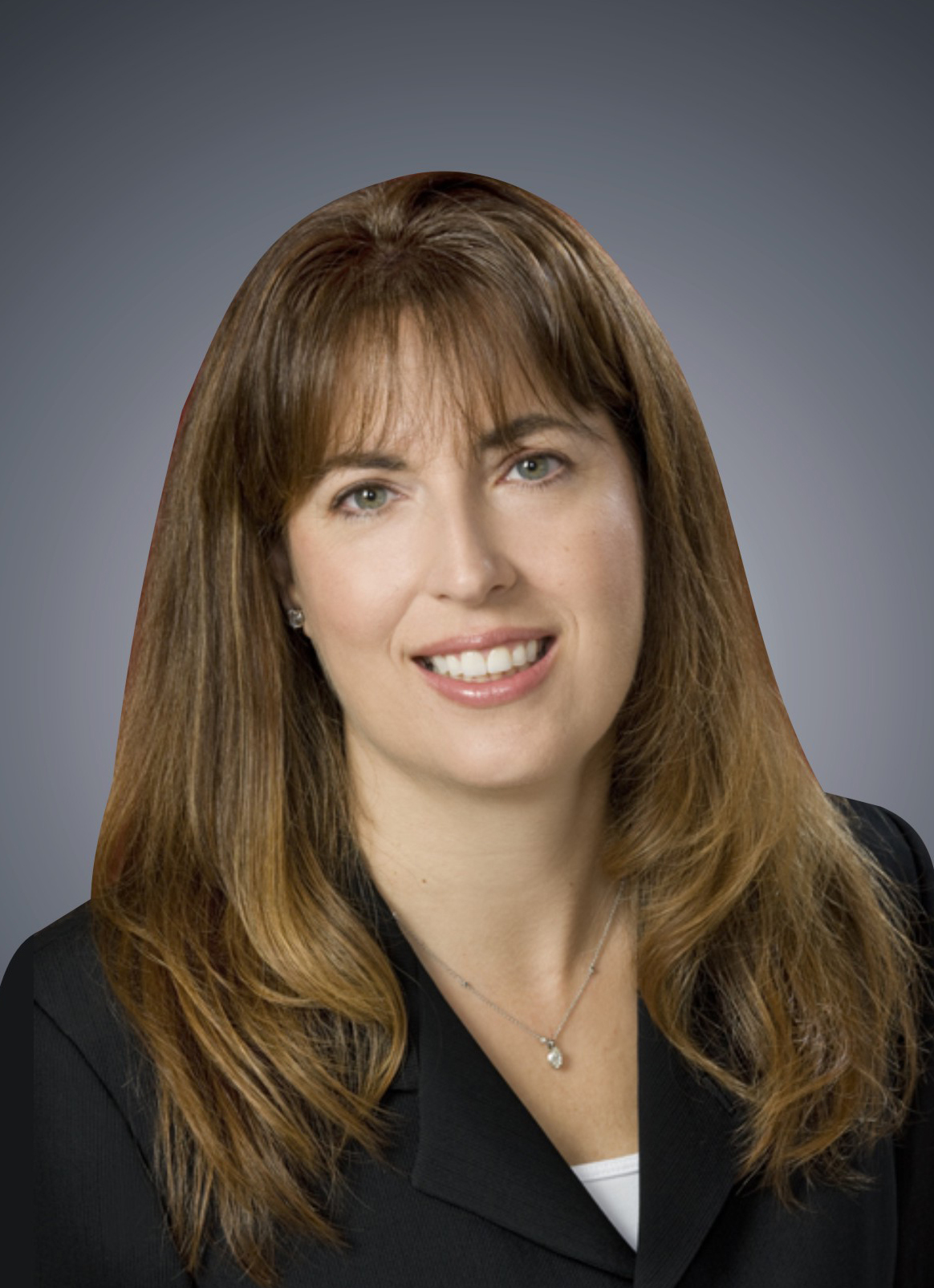 Zales, whose sales are typically in the $1 million to $11 million range, has seen greater space requirements from her buyers, too. "Buyers traded up in size," she says. "If dad was working from home and kids schooling from home, they needed larger and more separated spaces to do that."
That doesn't mean floor plan preferences are changing. "The open floor plan is still very popular, especially kitchens that flow into great rooms," Zales says. But now it's also important to have an office with doors that close and a homework area.
With virtual meetings filling many people's days, another top-of-mind concern with buyers are potential Zoom setups. People have told Zales, "I wonder how that office is going to look on Zoom calls." Now, on property tours, she points out features like bookcases and other design elements that would look nice as a Zoom background.
Zales says the pandemic caused many buyers to rethink living in big cities where they're in close proximity to other people and that has informed some of their specific requests. "Some folks came down to Florida and purchased larger properties with different amenities," she says. Pools topped the list along with tennis courts and bigger yards. "A lot of pool companies are quoting a year before they can start, so a house with a pool is a big deal," she says.
Here to stay
Another factor at play in the move-to-Florida-fast trend is the pandemic has had a carpe diem effect that's led some buyers to make big real estate decisions. "Instead of waiting for their kids to get out of high school and go to college, suddenly we are getting information to people about where they can enroll their kids in school," McKenna says. "I think timetables have been moved forward a couple years for a lot of people."
Zales says some clients who had previously told her they were planning to retire and move to Florida in five years called her during the pandemic and said they'd changed their minds. They want to move now. Other agents report similar experiences. 
One of the core challenges agents face in handling the surge of clients from out west is lower supply.
Inventory is down in December 2020 over 2019 by at least 40% in every metro area in the region except for Lakeland-Winter Haven, down 31.4%, according to MLS data. It's a widespread problem says Merrill, with Premier. "If we had a lot more inventory, we would be even busier," she says. "We are all searching for homes."