Seagate Development Group has built a brand in the Southwest Florida construction market by building corporate headquarters. The recent list includes a 150,000-square-foot complex for cancer screening firm NeoGenomics, a $60 million project in Fort Myers; a 52,000-square-foot facility for Conditioned Air of Naples; and a new, $11 million home in Fort Myers for logistics firm Scotlynn USA.     
'The next 10, 20 years in Southwest Florida have a really long runway. I wouldn't trade our Southwest Florida business market for most any other area in the country.' Matt Price, Seagate Development Group
Although those projects grab headlines, and of course bring in revenue for the $65.5 million company, Seagate is, more quietly, developing a profitable niche in another area far from building headquarters projects: self-storage. Fort Myers-based Seagate has completed three self-storage facilities in Southwest Florida, with its eye on more. All are ahead of schedule in terms of reaching profitable rent stabilization, company executives say — including one that opened in April, during the depths of pandemic stay-at-home orders.  
"Self-storage will always be big in Florida because of the lack of basements, and the extra storage space in an attic is too hot," Seagate CEO Matt Price says. "There are a lot of people, and there's not a lot of places to put stuff."
It helps that Seagate attacked the self-storage market with a counterintuitive twist. The traditional way developers build self-storage is to go near, next to or across the street from multifamily projects. Those are infill projects that, Price says, go where the "bodies are." Instead of that, Price says Seagate aims to build self-storage facilities "where the bodies are going to be."
In that way, the company's approach is data-driven on making the right land purchases as to where development is going to happen next in the Lee-Collier area. Combined, it paid around $3 million for the land where it built its first three self-storage facilities. Those locations are University Storage in Estero, a 90,000-square-foot, three-story, 600-unit facility; Ave Maria, a 51,000-square-foot, one-story, two-building facility; and Arbor Towne in Fort Myers, a 76,000-square-foot, 654-unit facility.
Through Oct. 21, those facilities were 53.44%, 55.48% and 71.7% leased out, respectively. The goal is to get to 90% occupancy in each facility, which, says Bill Price, Seagate's chairman and Matt Price's father, would be a stable profit. "One of the best parts about the business is once you sign the lease, people tend to stay," Bill Price says. "It's very, very much an inertia business: Once you're are in, you tend to stay in."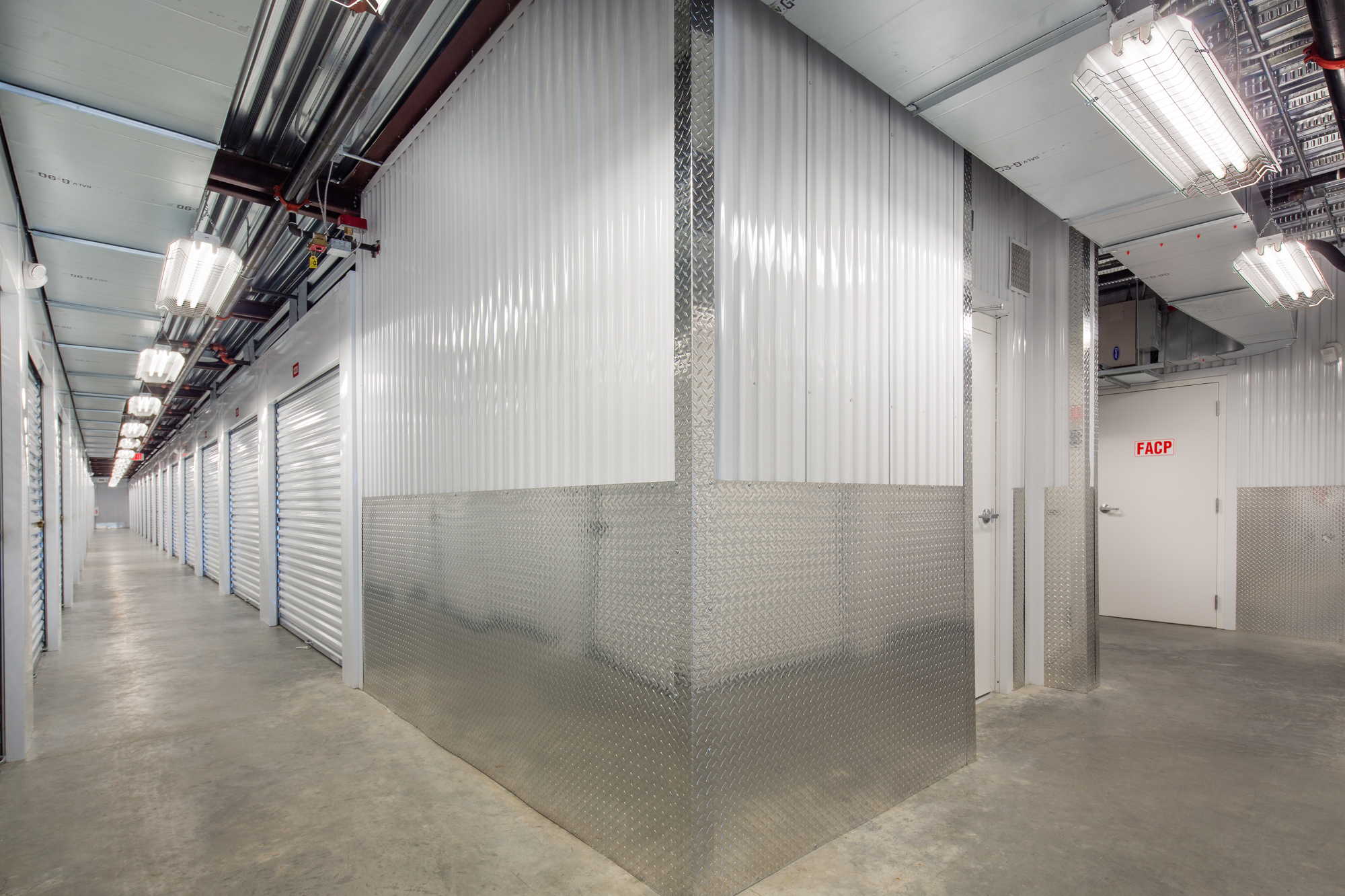 Not only does Seagate look at future population patterns, but also the nitty-gritty of self-storage, adds Bill Price, is in the ground cost per-buildable square foot. That's the combination of the cost per square foot for the land and cost per square foot to build the facility. Too high a figure, and the building can't set competitive lease rates. "That's really important," Bill Price says.
Another key to Seagate's model, the elder Price says, is to partner with the right self-storage flag. For Seagate, that's CubeSmart, a Pennsylvania-based Real Estate Investment Trust that manages some 500 self-storage properties nationwide, covering more than 35 million rentable square feet. Working with CubeSmart is a nod to another lesson the company has learned: Stick to your strengths. "We quickly realized we had no clue how to do all this," Bill Price says. "We needed a sophisticated company with data algorithms" that could handle leasing, pricing, marketing and more.
Seagate was approached by a business partner three years ago about self-storage opportunities. The firm did research and due diligence for eight months. "We really wanted to understand the complexities of the business," Matt Price says.
With that understanding and the early success, the company plans to expand its self-storage portfolio. It's looking "seriously" at two possible deals, Matt Price says, and if "the land part makes sense, we will consider doing it."
In the meantime, the company isn't slowing down on its headquarters or other projects. Like many peers in construction, 2020 was going really well until the coronavirus derailed it. "It hasn't been as bad as we thought," Matt Price says of the ensuing pandemic, "but we are aren't having the kind of year it was going to be before COVID-19."
Long-term, Price remains all-in on the region's potential. "The next 10, 20 years in Southwest Florida have a really long runway," Price says. "I wouldn't trade our Southwest Florida business market for most any other area in the country."