There are accidental entrepreneurs, and then there's Erika Donalds: She's an accidental charter school champion — an advocate for Florida parents and business leaders who seek an alternative to traditional public schools.
The accidental part comes from when Donalds and her husband, Byron, parents of three boys in Naples, looked into different public school options for one son in 2013. They hit roadblocks and were stunned at the lack of choices. Erika Donalds, at the time, was on the partner track with a New York-based investment management firm, overseeing offices in Manhattan and her home base in Southwest Florida. (Byron Donalds, meanwhile, is on the political track: A Republican, he's a two-term state representative currently for running U.S. Congress.)   
The champion part comes from Erika Donalds using her nearly two decades of business leadership experience — combined with one term on the Collier County School Board — to grow a statewide charter school network. Her way there is through The Optima Foundation, a seven-employee nonprofit that, so far, has helped open and now manages two charter schools, with a third coming in 2021 to Naples.
Naples-based Optima has ambitious plans to launch one school a year for the next 10 years. It aims to follow the need while focusing on areas it's already in: Southwest Florida, Jacksonville and the Treasure Coast.  
'In my experience charter schools mostly don't fail for academic reasons. They fail because of lack of financial experience or business acumen from the leadership.' Erika Donalds
"Erika is an educational force in Florida and is the face of charter schools," says Sarasota County School Board member Bridget Ziegler, who has worked with Donalds on the Florida Coalition of School Board Members. Donalds co-founded that coalition in 2015, partially in response to legal action the Florida School Boards Association took to curtail the amount of charter schools in the state. "She's a fierce advocate for parent empowerment in education."
Donalds, 40, says the overarching goal at Optima is to create repeatable systems on best practices for opening and operating a charter school. The Optima model recommends all schools it works with use the Hillsdale College Barney Charter School Initiative Model, which focuses on a classical education. In theory, that includes a classical approach to liberal arts and sciences, with an emphasis on moral character and civic virtue. The approach also utilizes the Socratic method of instruction.
In practice, beyond curriculums, Optima's team helps new and potential charter schools with everything from the application to initial fundraising to hiring principals. "In my experience charter schools mostly don't fail for academic reasons," Donalds says. "They fail because of lack of financial experience or business acumen from the leadership."
Founded in 2017, Optima's revenue is dependent on student enrollment. Its fee, which the organization deferrers in a school's early years to give it time to become established, is about 10% of per-student revenue from the overall budget. Those fees cover the services Optima provides for a charter school, including executive administration, back-office, IT and compliance.
For the Jacksonville and Treasure Coast schools, both K-12, those fees translate to about $1 million in combined revenue in the current fiscal year. At one school per year, Donalds projects the foundation will have a 40% compound annual growth rate through 2024.
Aligned interests?
Donalds leads the foundation at a key moment for charter schools: Enrollment statewide in charter schools, introduced in Florida via a state law in 1996, is up 128.5% over the past decade, according to state education data. In the 2018-19 school year, more than 313,000 students were enrolled in 658 charter schools in 47 Florida districts, making the state a leader nationally. The 313,000-enrollment figure represents about 11% of Florida's total K-12 student population of 2.75 million.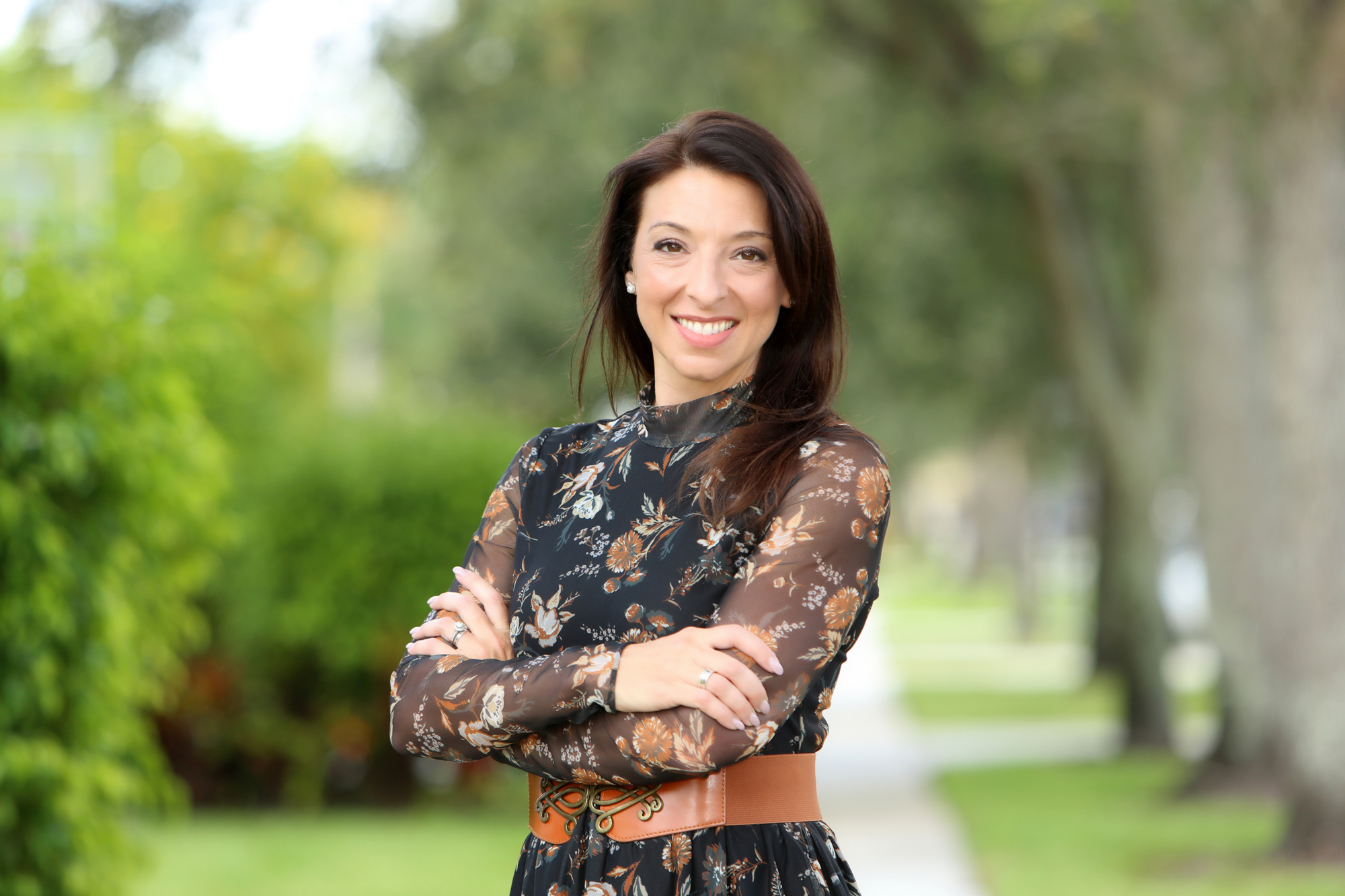 A charter school — different than a private school — is a tuition-free public school. It's created through an agreement, or charter, between the school and county school board. The agreement, according to the state Department of Education, "gives the charter school a measure of expanded freedom relative to traditional public schools in return for a commitment to higher standards of accountability."
Some charter school critics point to several potential issues, starting with pulling financial resources away from traditional public schools. Charter school advocates, including Donalds in blog posts and newspaper opinion columns, say that claim is exaggerated and a cover for public school-led unions not wanting to cede power to non-union charter schools.     
Integrity Florida, a research institute and government watchdog, has written several reports on Florida charter schools in the past three years. Although the two latest reports acknowledge many charter schools meet or exceed general goals — to improve student performance, prepare them for college and increase graduation rates — problems, the report states, persist.
Since 1998, for example, 373 Florida charter schools have closed — an average of nearly 17 failures a year, according to a 2018 Integrity Florida report. Those failures, the report states, stem from both mission creep in the schools and a lack of accountability from the school board that approved the charter. The report also contends a majority of the issues come from charter schools managed by for-profit corporations: In Florida, about 45% of charter schools are managed by for-profits, three times the national rate of 15%.
Big response
Naples Classical Academy, the third school in the Optima portfolio, is a good example of the challenges — and opportunities — in the charter school model. Plans for the $20 million campus, near the intersection of Immokalee Road and Collier Boulevard in north Naples, include a two-story 70,000-square-foot facility with sports and recreational fields. Permitting is underway, and construction/moving dirt could begin later this year.   
In the early days after opening enrollment, at least 350 applicants applied for what will be 700 spots in NCA's debut 2021-2022 school year. Hundreds of people signed up for information sessions in October, Donalds says, which led the school to find bigger spaces to hold the meetings. "We knew families were waiting for this," Donalds says, "but seeing this kind of response is very telling for the demand in this market."
Although demand is nice validation, it's not enough to start and run a successful charter school. In the startup phase, success, Donalds says, requires funding — a charter school's biggest challenge. (Florida funds charter schools same as other public schools, through taxes and a full-time student enrollment formula. But the money doesn't get to the school until it's up and running, usually in October, so a charter require other startup funding sources.)
In that way, launching a charter school is akin to starting a bank: There's a payroll of employees, from loan officers to tellers, just like cafeteria staff and teachers at a school, before you ever loan a dollar or teach a math lesson. There are other startup costs too, including construction, insurance and marketing. "Starting a charter school is not like starting a lot of other businesses," Donalds says. "You have a ton of work to do to get going. When you start a charter school, you go from zero to 60 every day."
The first step is to get the charter approved by the district's school board. Then comes raising startup money, which, Donalds says, is usually about $800,000 to get a charter school from concept to first bell. Donalds says the Optima method is to go to the local business and philanthropic community — people, she says, "who want to see the school succeed."
One key factor in the ask is Optima prefers loans, not gifts, Donalds says, because the amount tends to be higher. "I'd rather have $100,000 loan than a $10,000 check," she says, with terms to pay back the loan once the school is operational. Not that getting a charter school loan is an easy A.  "Finding those people to loan money is hard," Donalds says. "Its unsecured loans. You have a new entity with no school and no students. You just have to tell your story."
Story time
Donalds, several who know her say, is an all-star charter school storyteller.
"She understands the art of budgeting for charter schools," says Chip Cordes, the president of Orlando-based Summit Construction Group, which is building the Naples Classical Academy. "When you run a charter school, the day you open, it's an $8.5 million business. Not a lot of people can handle that, but Erika can handle the pressure."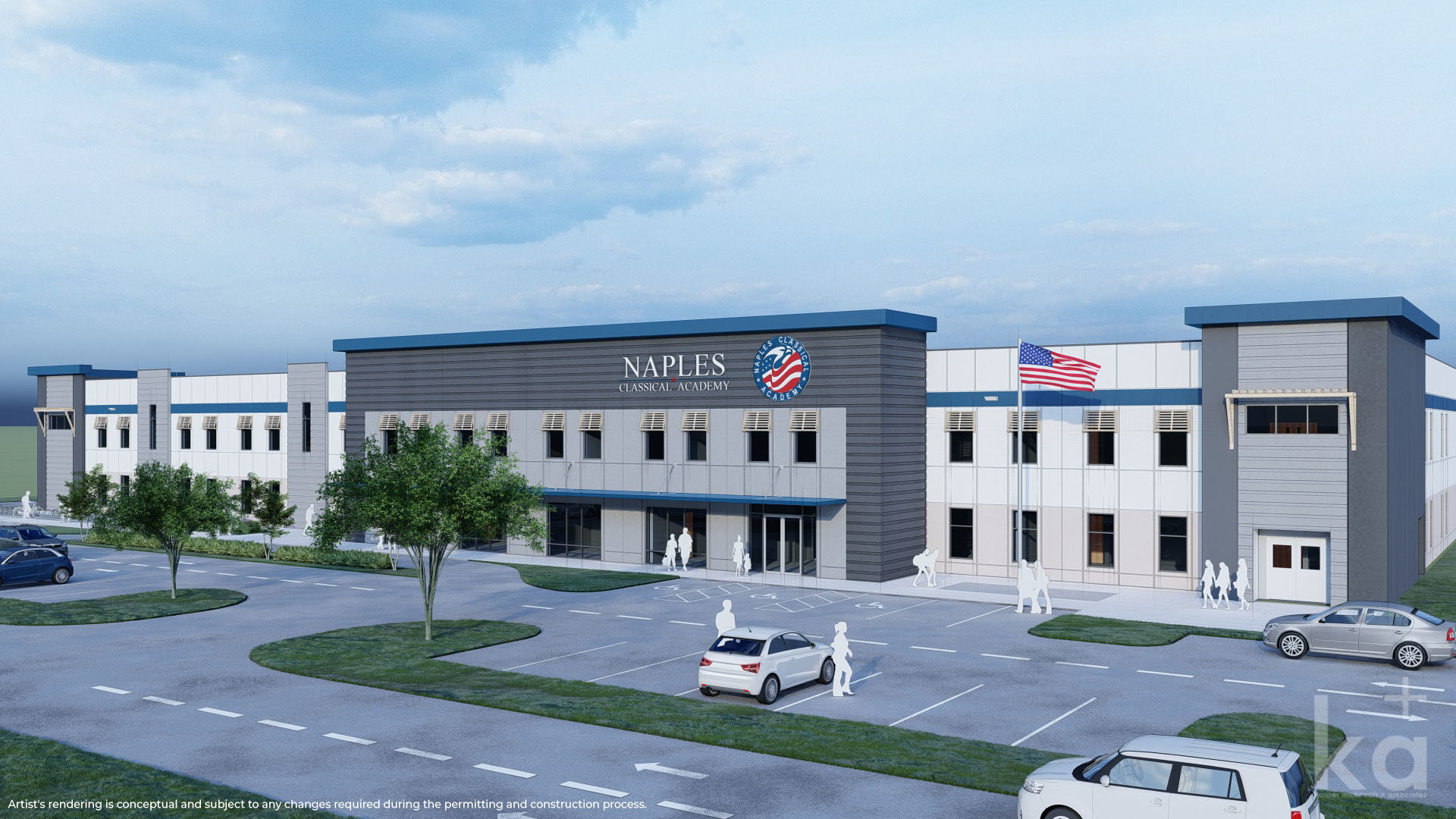 Louise Penta, who ran unsuccessfully for Collier County School Board in 2016, says Donalds, her mentor in that race, has a power-through aura that leads to getting things done consistently at a high level. "She's very determined, and when she sets out on a plan, there is no way she won't complete it," Penta says, adding a big leadership lesson Donalds adheres to is to surround herself with top people and check your ego. Cordes adds, "Erika is smart enough to know she doesn't know everything."
A Tampa native and Florida State University graduate, Donalds never saw herself as a charter school guru, someone now being asked to consult on charter school projects nationwide. She thought she was going to be a lawyer and ultimately worked her way up to CFO and COO of New York-based investment firm DGHM. "I was exactly where I wanted to be," she says. "I thought I would retire from there."
Chasing down opportunities for her son led to a passion for charter schools — and to lead the way for other parents. Donalds won a seat on the Collier County School Board in 2014, but, lamenting the position wasn't the path she sought for charter schools, she didn't run for reelection in 2018.
That path now is through Optima — which has already drawn interest from charter school management entities, for-profit and nonprofit, seeking to partner with or buy the foundation. Donalds isn't ready for that step yet.  
"I'm nowhere near complete with the vision I have for this model, which is to set up best practices for charter schools," Donalds says. "We've done a lot, but it's not enough. My challenge is to stay focused on what I set out to do and really perfect that before I do anything else."