WESLEY CHAPEL — Construction has commenced on KRATE, the $15 million outdoor container park planned for the Grove at Wesley Chapel, a 250-acre shopping center  acquired by Mishorim Gold Properties $64 million in September 2019. 
According to a press release, crews have installed the first set of containers — 17 in all. They will be occupied by nine tenants, primarily restaurants.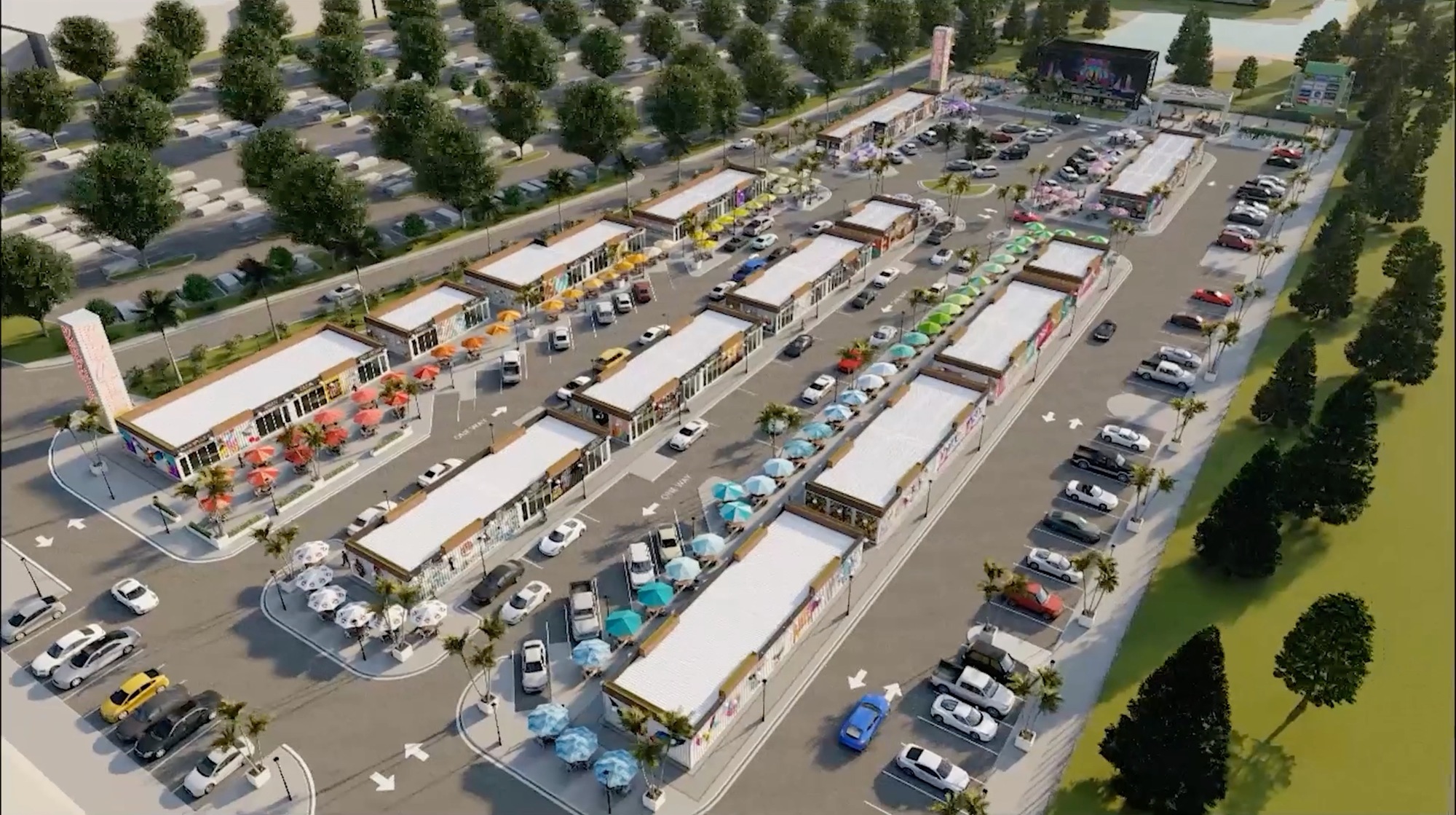 When fully built out, the release states, KRATE will consist of 94 containers and 55 business units. The tenant mix will be about 70% restaurants and 30% retail. The facility will also feature a stage with daily live entertainment, a dog park, children's play area and custom art. 
The majority of tenants, according to the release, are entrepreneurs from Tampa, Miami and even Chicago who are looking to start businesses in the fast-growing Wesley Chapel area. Mark Gold, a majority partner in Mishorim Gold Properties, says the firm has invested a total of $110 million in the Grove at Wesley Chapel since acquiring the property. 
"There is nothing like this in the world," Gold states in the release. "KRATE is receiving attention across the globe for its unique concept and offerings. We will become the ultimate shopping and entertainment destination not just for Wesley Chapel, but for the region and around the world."