The idea of packing crowds into a giant room and having people walk around in clusters — a standard convention center — sounds like pandemic-led anarchy.  
'Downtown Fort Myers is back in the convention center business. I anticipate this will have a long-lasting impact on the economy of downtown Fort Myers.' Gary Tasman, Cushman & Wakefield Commercial Property Southwest Florida
But for most of the past two decades, with a brief hiatus for the 2008-2009 recession, chasing a convention center was a popular pastime in Florida. Economic development and tourism officials in Sarasota, Bradenton and Fort Myers, among other areas, all put significant time into landing new convention centers or reviving old ones.
The idea is simple: Use the locale's high points, such as great winter weather and beaches, to lure associations and groups from worldwide to bring people to town. Those conventiongoers then spend money locally and boost the tax base. The flip side? Convention centers, due to the cavernous size and high operating costs, among other challenges, often fail to make a profit.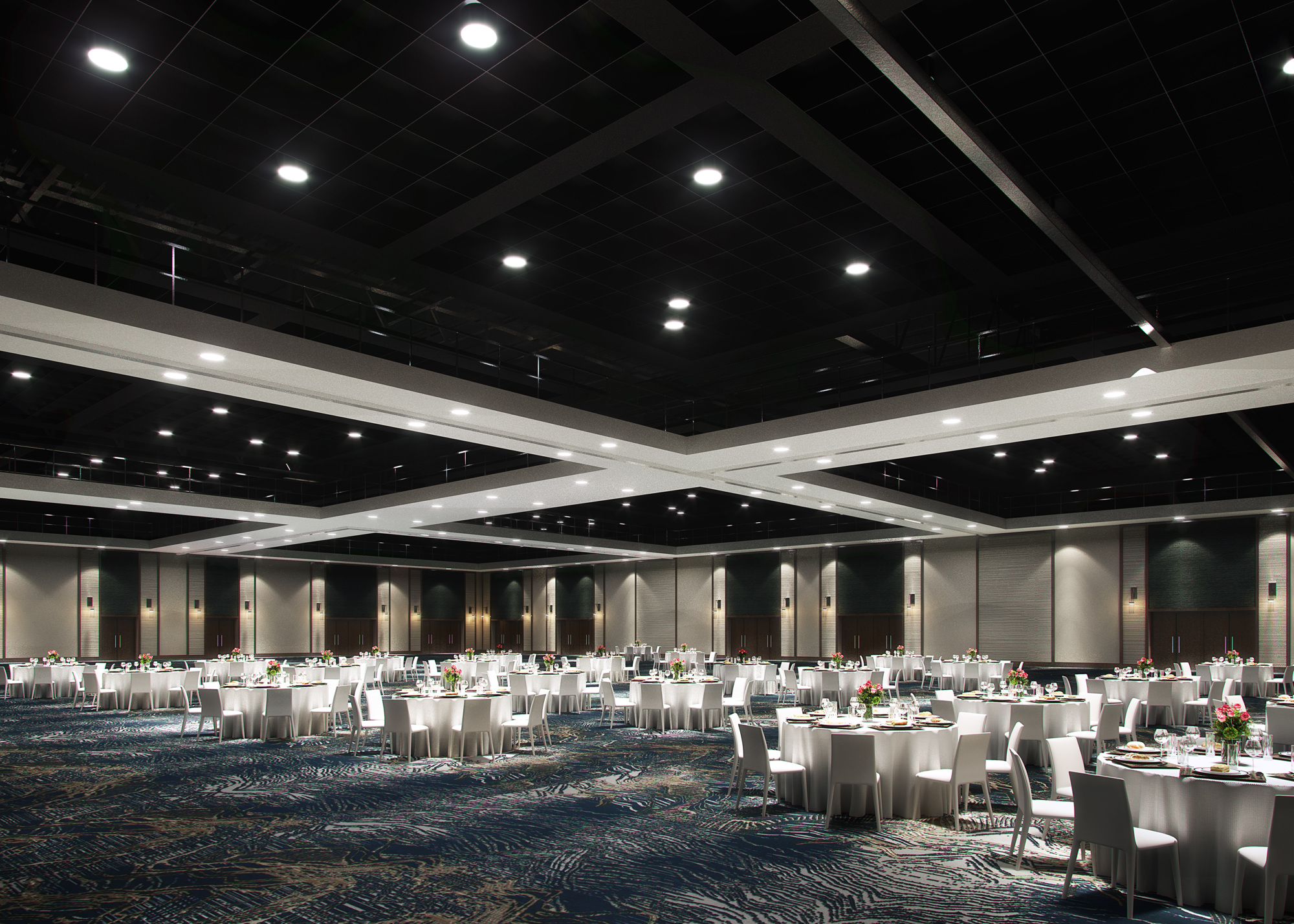 Now with the Caloosa Sound Convention Center in the downtown Fort Myers River District, area officials and business leaders believe they've scored a big victory for the city's post-pandemic future. Outgoing Fort Myers Mayor Randy Henderson, in office since 2009, says Caloosa, despite "a long and arduous process" to get there, "will be one of the greatest accomplishments of my time in office."
Formerly the Harborside Events Center, the renovated, 40,000-square-foot Caloosa is directly adjacent to the Luminary Hotel & Co, a 243-unit hotel under the Marriott Autograph Collection brand that opened in September. Tampa-based Mainsail Lodging & Development built and operates the hotel, a $92 million project, and the firm manages the Caloosa in a public-private partnership with the city of Fort Myers. Renovations to Caloosa, including new windows, exterior walls and a roof, in addition to interior design upgrades, cost at least $12 million, funded by both the city and Mainsail.
Cushman & Wakefield Commercial Property Southwest Florida CEO and principal broker Gary Tasman says a convention center finally takes the town past 1991, when Harborside opened. Over the years, Harborside, managed by the city, was the primary spot for high school proms, graduations and other local events. But it rarely won big conventions. Harborside, Henderson says, sometimes lost $800,000 a year.   
The Luminary has an events team that will manage sales and bookings of events at the Caloosa, not the city — a big distinction in marketing, outreach and other factors.  "For the first time in 30 years, downtown Fort Myers is back in the convention center business," Tasman says. "I anticipate this will have a long-lasting impact on the economy of downtown Fort Myers."
Henderson says a convention center was an oft-discussed topic during his administration, and before that, when he was on the Fort Myers City Council from 2000 to 2009. "We were very busy at Harborside," Henderson says. "But it could not make a profit. It was very challenging, especially without a hotel."
That's where the Luminary comes into play. Named after some of the region's luminaires, such as onetime residents Henry Ford and Thomas Edison, the hotel is the latest in a decadelong downtown Fort Myers building boom. Luminary General Manager Bob Megazzini says he's excited to start targeting convention business — once associations and trade groups start booking confabs again. "Right now groups are really gun shy about attendees and forcing them to travel," Megazzini says.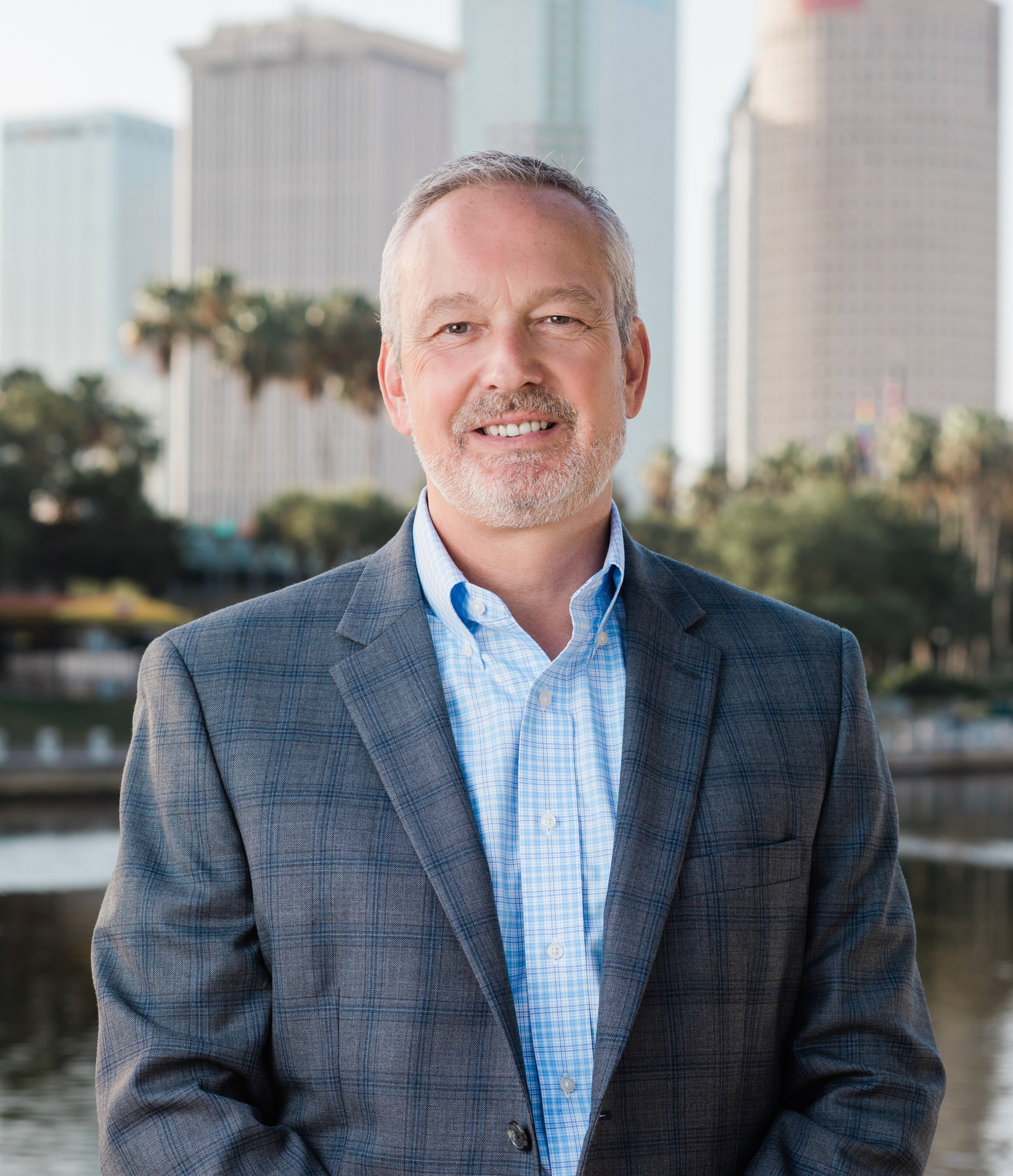 The Caloosa has so far hosted a few smaller events, including a dance competition. Also, Edison Universe, the nonprofit behind the Edison Awards — Steve Jobs and Elon Musk are past winners — recently selected the Luminary and the Caloosa to host its 2021 awards convention. It's a three-day event, currently scheduled for April 21-23.     
Beyond the pandemic, one challenge the Caloosa faces is the Luminary is lonely: The area is devoid of other big hotels. That makes it tough to land conventions with 500, 600 or even 1,000 attendees, with not enough rooms to put the people.  Several hotels are under development or in the works for the River District, Megazzini says, which will be a big boost.
Also, like Tasman, Henderson and others, Megazzini believes when conventions are back in business, the revamped Caloosa will be high on their list. "After COVID-19, I think it will happen really quickly," Megazzini says. "There will be a lot of pent-up demand for some of this businesses to come here."