Thanks in large part to the overwhelming success of the 24-story Virage Bayshore condominium tower in Tampa, more than a half-dozen developers have planned or adapted projects to meet the perceived demand for vertical residential living in the city.
In all, seven projects containing more than 550 upscale condo units have been proposed or are under construction — more than at any time in Tampa's history.
Four of the projects are clustered along tony Bayshore Boulevard, as was Virage, while a trio of others — two of which are tied to what are expected to be Tampa's first five-star hotels — are located downtown.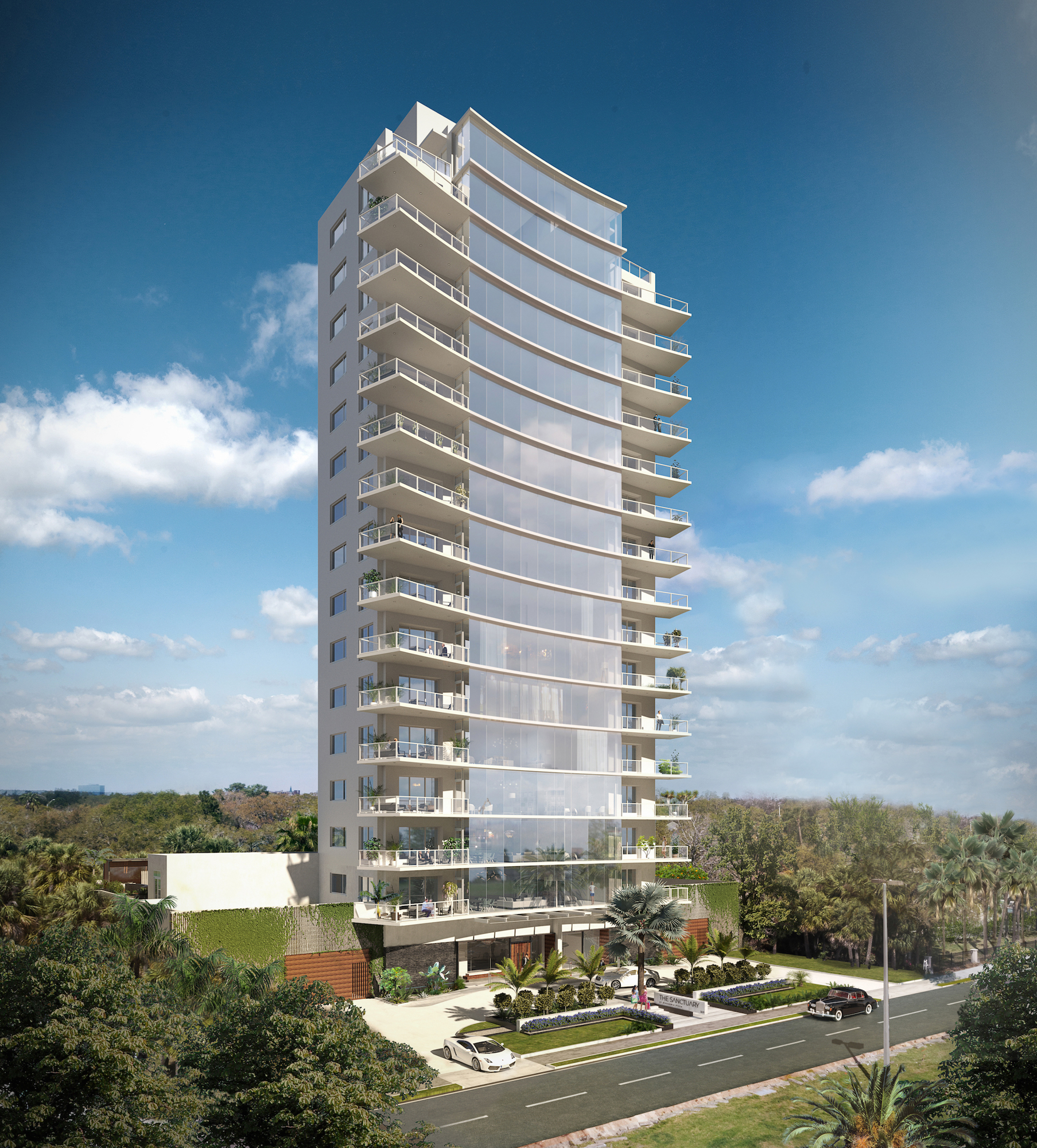 Just three of the proposed projects are currently under construction, however, leaving some to question how deep the market for luxury condos is and worry that the city could be saturated with new developments that might take years to absorb.
But David Traynor, vice president of real estate at Smith & Associates, a Tampa-based residential real estate firm that is exclusively marketing a handful of the new developments, says the market can handle all of the new product.
That's because each project has differentiated itself either through location, price point or through its amenities. At the same time, the relatively small size of the projects — only one is slated to contain more than 150 units — creates less of a risk of market saturation.
"The projects in Tampa tend to be more boutique in nature, especially along Bayshore Boulevard, and that's by design. Tampa buyers seem to favor that," Traynor says.
"And the Bayshore buyer is different from the downtown condominium buyer," he adds. "They're looking for different and unique things from their new home and community to fit their lifestyle."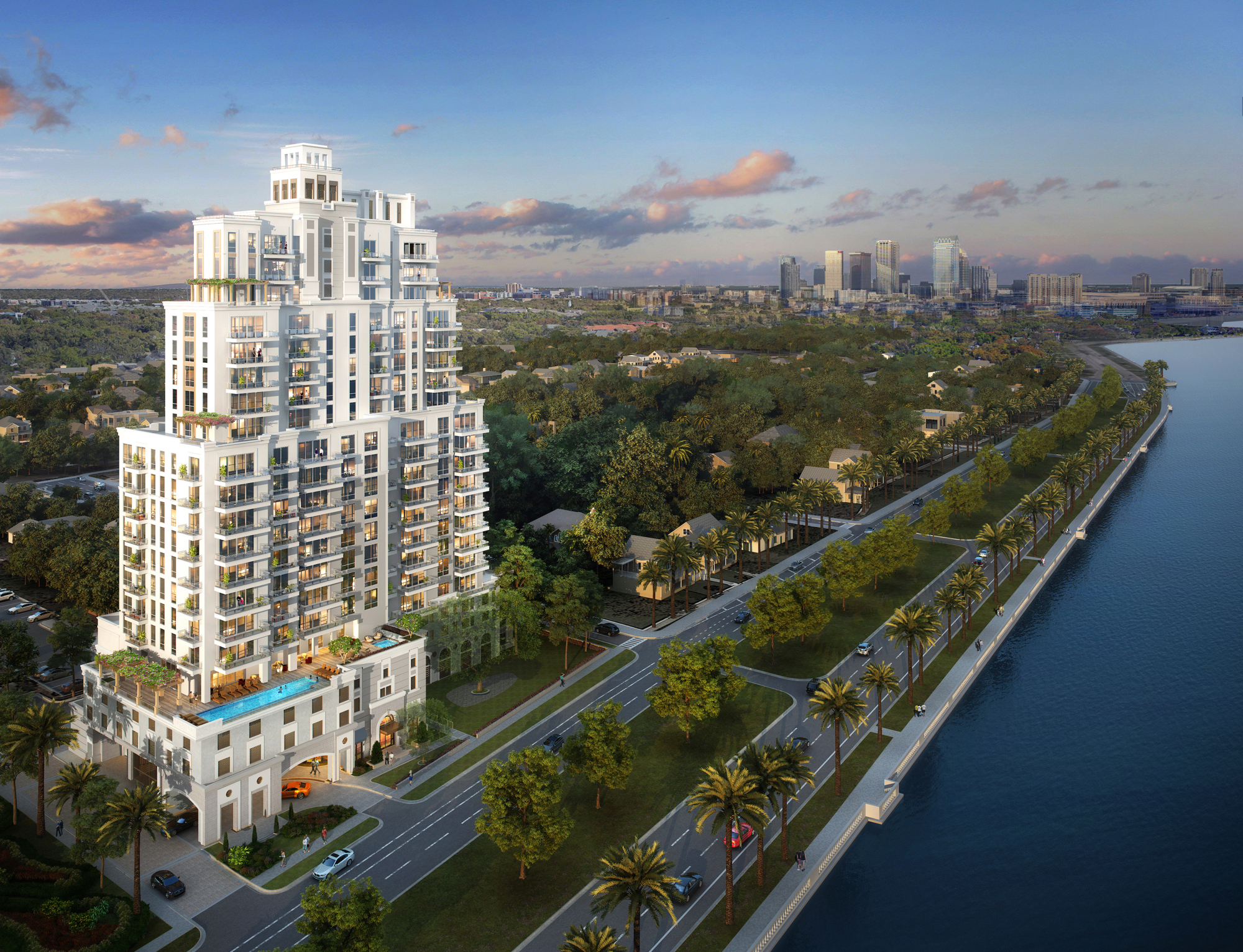 He expects many of the projects will benefit from COVID-19 inspired in-migration and work-from-home trends, along with historically low interest rates.
Along Bayshore Boulevard, Taub Entities is finishing a 17-story tower containing 15 luxury residences. The sold-out Sanctuary project is expected to be completed by the end of the year.
The Kolter Group, meanwhile, has begun construction of a 22-story building with 70 units. Hyde Park House, slated for delivery in 2022, has to date registered more than 20 commitments totaling in excess of $50 million, the Delray Beach developer says.
Elsewhere on Bayshore, Naples-based Ronto Group has proposed Altura Bayshore, a 22-story tower designed for 73 residences and a plethora of amenities aimed at residences who desire an "active lifestyle."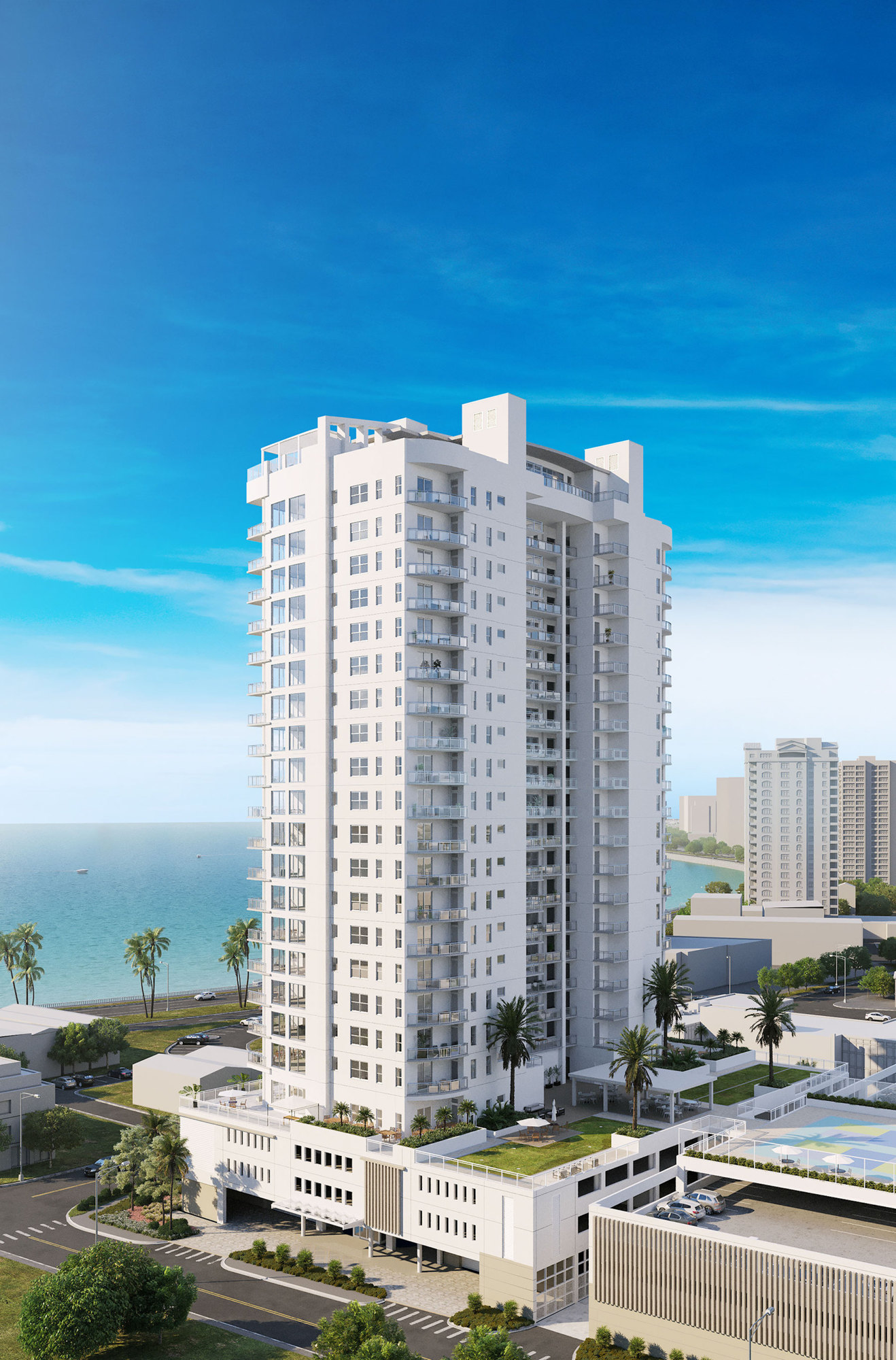 And most recently, Miami's The Related Group won city approvals for the first of two 27-story condo towers and associated townhomes containing 102 units. That project is distinguishing itself as the city's first Ritz-Carlton Hotel Co.-branded residences. Related hopes to complete the first phase of the luxury offering in 2024 a sales center is expected to debut early next year.
Downtown, developer Strategic Property Partners — a joint venture between Tampa Bay Lightning owner Jeff Vinik and Microsoft Corp. co-founder Bill Gates' Cascade Investment LLC — will include 37 condos atop its Marriott Edition hotel. The five-star hotel, now under construction, joins a new JW Marriott hotel within the $3 billion Water Street Tampa project. The condo reservations are currently being converted to contracts.
Also downtown, Miami-based Two Roads Development is reformulating the long-planned Riverwalk Place tower at 100 S. Ashley Drive to include a hotel and branded residences. The 37-story project is expected to contain between 150 and 200 condo units. Two Roads is expected to unveil the hotel flag and branding agreement for its condo units early in 2021.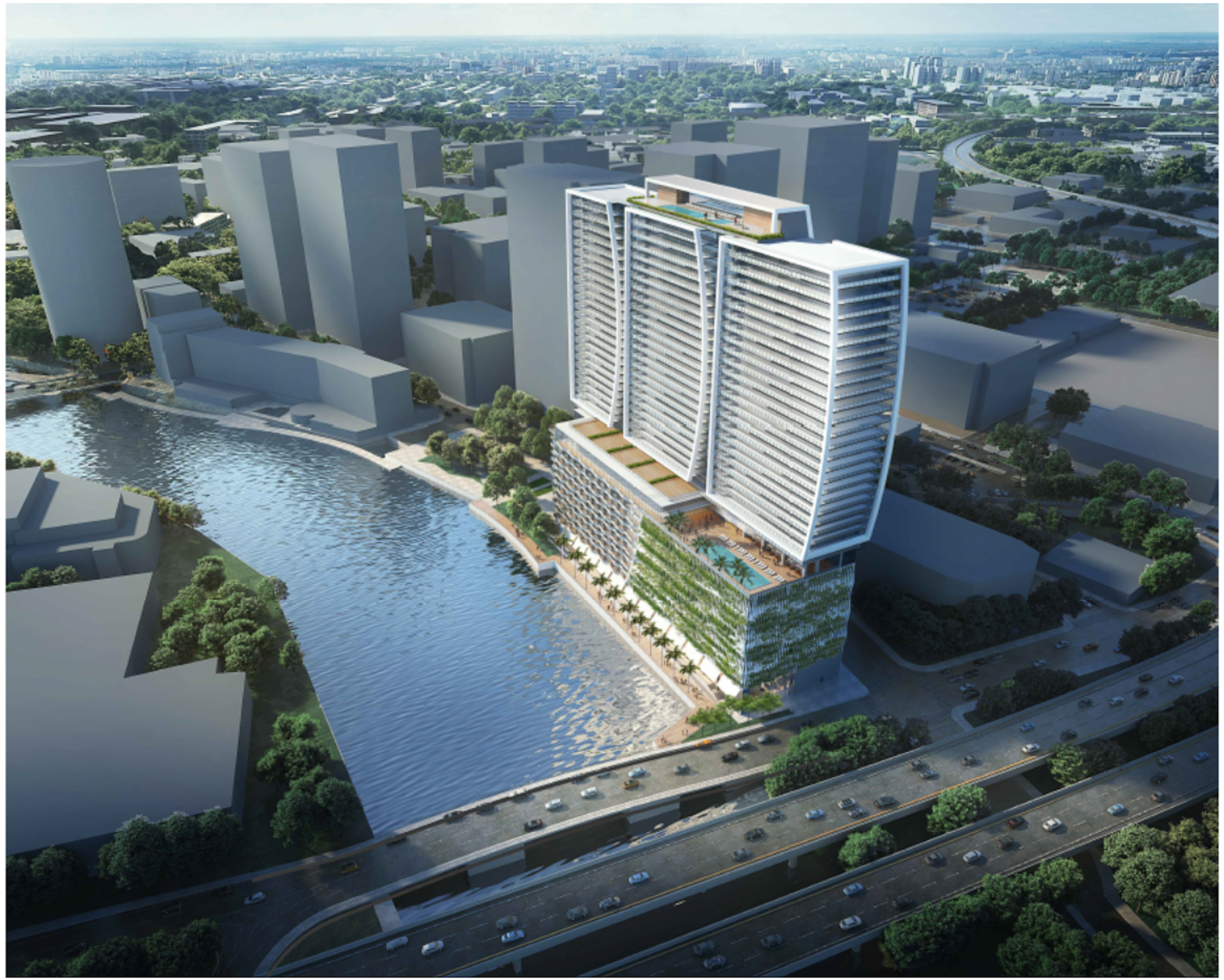 The seventh project proposed comes from a joint venture between Atlanta's Batson-Cook Development and Sarasota-based Ascentia Development Group. The pair's 34-story Arris Tampa development is designed for 80 units at 507 N. Ashley Drive.
"There are significant, unique differences in each project," Traynor says. "With Taub, you have one residence per floor. Hyde Park House will be entrenched in the neighborhood and offer spectacular architecture and views. Altura is targeted to people who seek an active lifestyle. Edition will be an iconic addition to downtown and Riverwalk Place also will offer branded residences along with a luxury hotel. The Ritz-Carlton Residences, too, also will be branded and carry a legacy of special service."
Altura Bayshore's developer also maintains that buyers who favor Bayshore Boulevard differ from those interested in a more urban downtown setting, and that the Bayshore projects are well differentiated.
"Kolter's project is more expensive than ours, and Related's project will be significantly more expensive," says Anthony Solomon, Ronto's owner. "But we think it's great to have a Ritz-Carlton-branded property nearby. It's not direct competition, instead it speaks to how great the location on Bayshore Boulevard is. We're focused on delivering incredible value."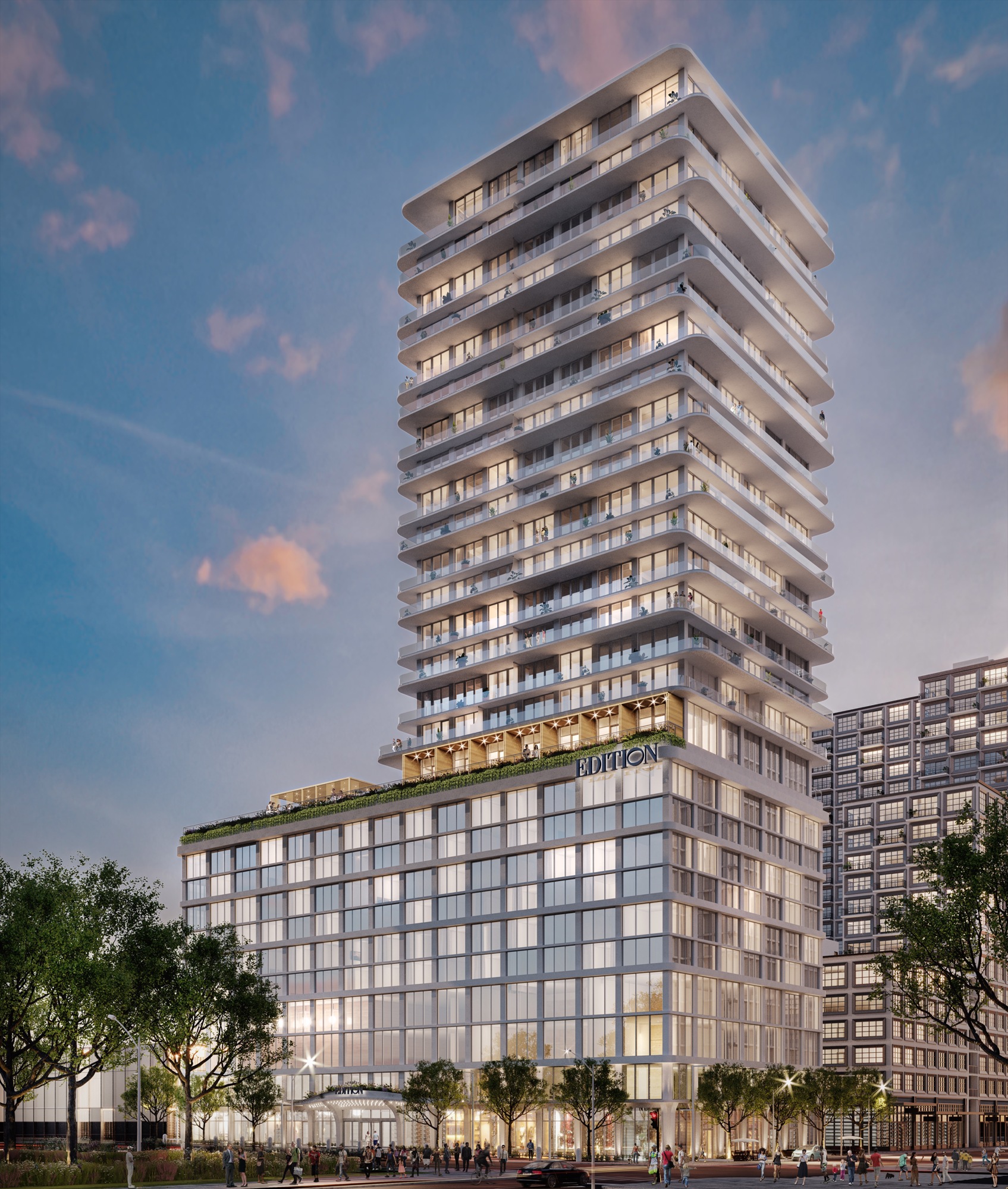 Solomon says he expects to have 20 commitments by the end of the year, and he expects to break ground sometime around the end of 2021 with scheduled delivery two years later.
Much of the buzz surrounding condo sales in Tampa stem from the market response to Ascentia Development and Batson-Cook's 71-unit Virage Bayshore project.
Developed on Bayshore Boulevard on land that had housed the famed Colonnade restaurant, Virage largely sold out within months of Smith & Associates bringing it to market.
Earlier this year, beginning in May, the developers closed on roughly $130 million in sales at Virage Bayshore.
The duo's success prompted them, in June 2019, to unveil plans for a second, 34-story tower, one with 80 units downtown.
But Ascentia Development owner Jay Tallman is having doubts about Arris Tampa, largely stemming from the onslaught of new projects under construction or proposed.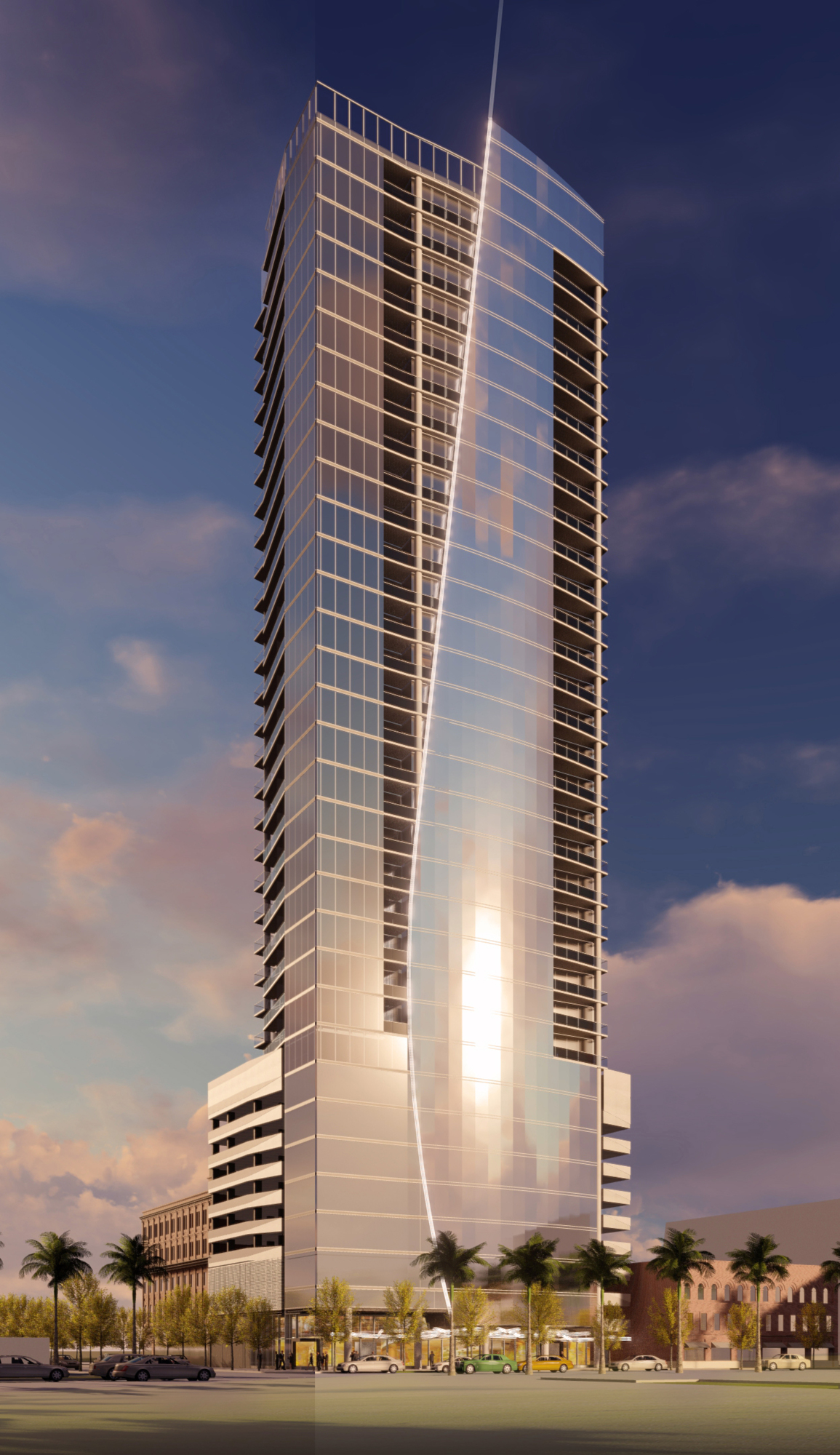 "We're trying now to figure out how best to develop the site," Tallman says of 507 N. Ashley. "We're keeping our eyes on the market and we're conscious of the competition and everything else going on. So there may be a bit of a pause for us. I'd rather be careful as to how we proceed than just jump in. What concerns me is that Tampa is not known as a super-deep market. It's mainly local buyers.
"That said, the fundamentals in Tampa are very strong, the city is growing and there's definitely a fair amount of in-migration occurring. So we'll see."