Remember the milkman?
The delivery service of yore, usually a well-dressed man with a neutral tie and a tidy hat, would bring a crate of milk and sometimes other produce right to your door. The advent of refrigerators in homes and cars to get to grocery stores mostly put an end to the milkman by World War II.   
Now Jeff Nicholas, vice president of operations of Sutter's Quality Foods, is bringing the milkman back in a way — one of several creative solutions area produce distributors and farms have developed in the face of the coronavirus pandemic that's turned the agriculture industry upside down.
Sutter's, a Sarasota-based distributor, has started offering home delivery of milk and other items in its warehouse, from eggs to cheese to ice cream. Nicholas says they've rolled out the new service somewhat quietly, growing it mostly through word of mouth and social media. People in Sarasota and Manatee counties can call, text or email orders, and if they order before noon, items are delivered the same day. "It's been a nice little steady part of business," Nicholas says. "We think it's something that's going to continue post-restrictions."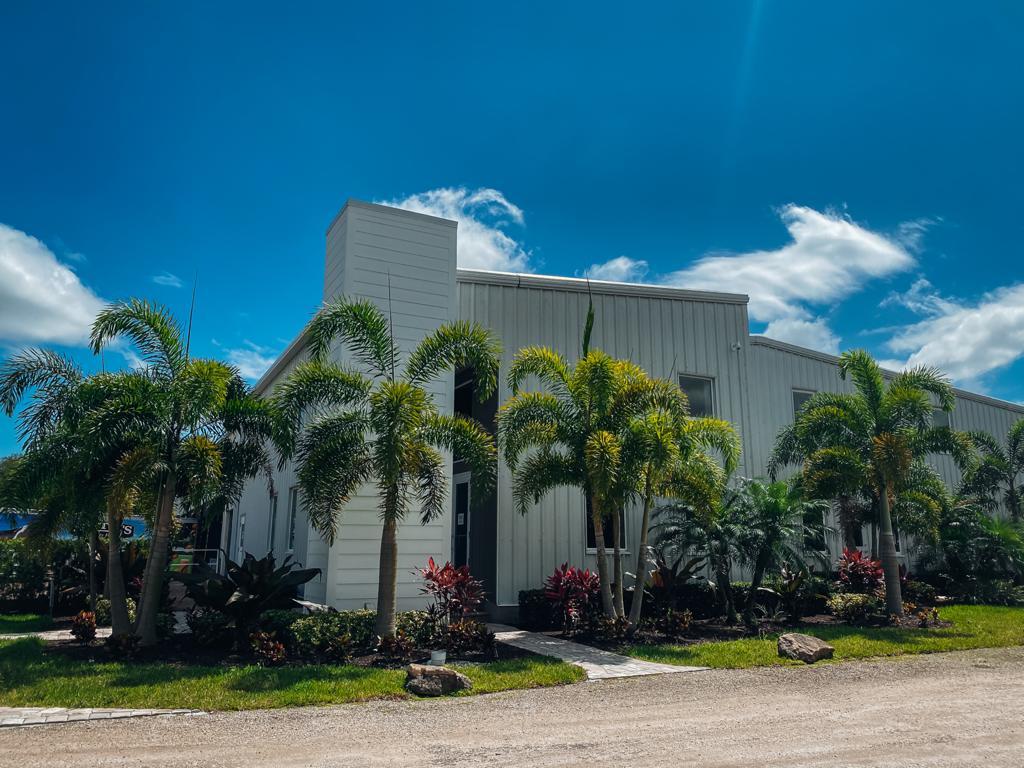 Home delivery comes while Sutter's saw a drastic drop in sales volume from its customers, many of which are independent restaurants and area hotels. Because the company has expiration dates to contend with, it had to throw away some inventory, but Sutter's donated as much as it could to local organizations helping the hungry. "Every day restaurants aren't open, things in the warehouse continue to age," Nicholas says. "It will take a while for everyone to get back up to speed and start ordering. We're probably going to be dealing with inventory issues until the end of June."
Sense of urgency
Sutter's isn't alone in trying to determine what the agriculture industry will look like post-pandemic, as consumer preferences shift rapidly from panic buying to craving comfort foods. That, in turn, has created supply chain issues and strange scenes in the region and across the country. Some examples: milk trucks dumping milk that farmers can't sell, egg farmers tossing away eggs and farmers plowing under fields of peppers and beans. Because fruits, vegetables and dairy are perishable, the sense of urgency to find buyers is palatable.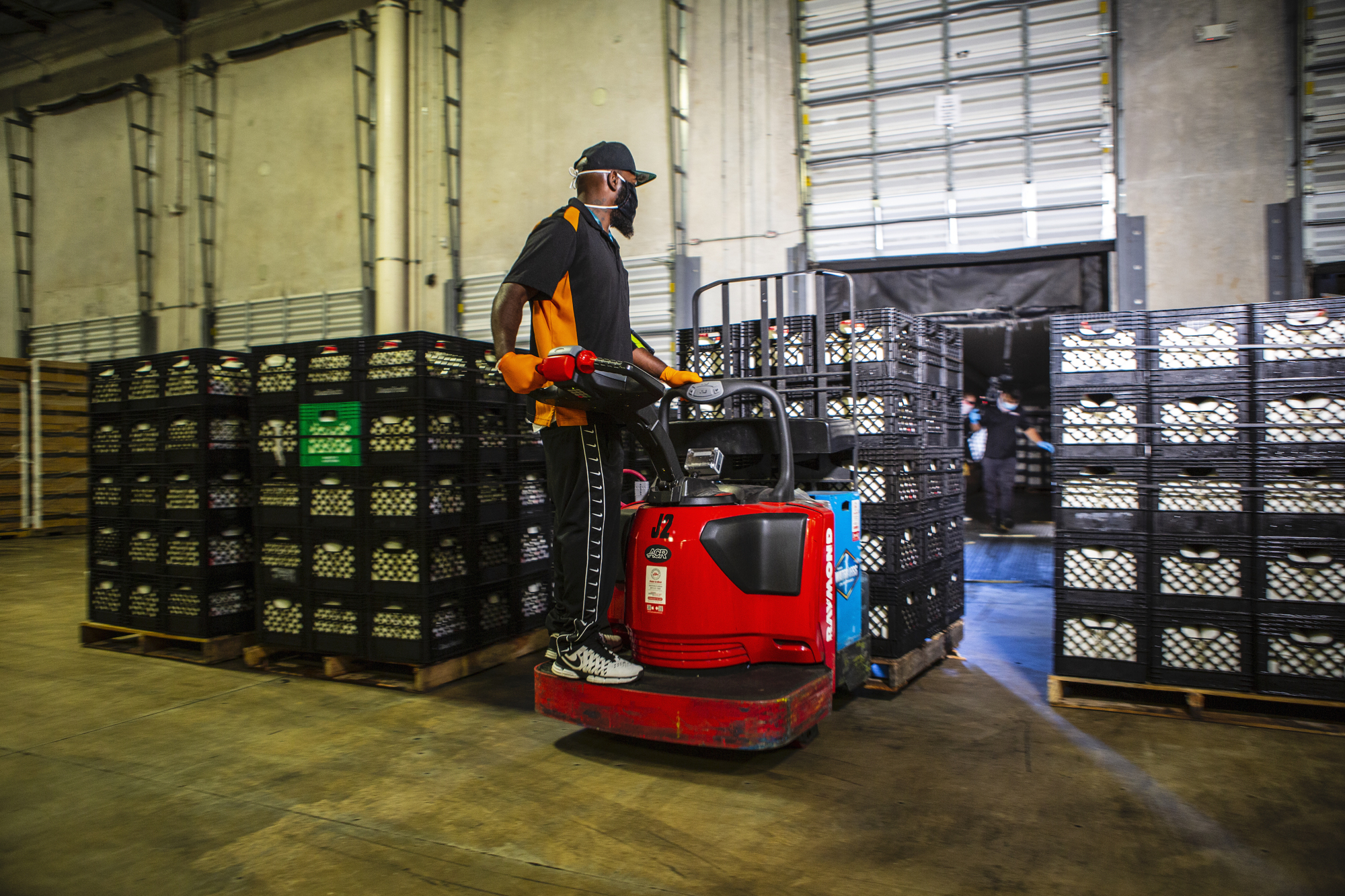 Many are donating goods. Immokalee-based Lipman Family Farms, the largest open field tomato grower in North America, has donated more than $200,000 worth of produce to local food banks, including the Community Cooperative Food Bank and Harry Chapin Food Bank in Fort Myers, for one example. The company has also provided more than 1,000 bags of produce to frontline nurses and employees at Collier and Lee county hospitals.
Lipman Chief Farming Officer Toby Purse says having having both hothouse and field growing operations has been an ally against the coronavirus dynamic. "While demand may be unpredictable for some time, our business, by design, is set up for the long term," Purse says in a written response to questions. "As COVID-19 impacts our industry at nearly every level, we are continually working to evolve our business model to keep up with changing demand."
The federal government has recognized the industry-specific crisis: The Department of Agriculture will use $19 billion from the coronavirus relief bill to directly support farmers and ranchers and buy produce, dubbed the Coronavirus Food Assistance Program.
The program will provide $16 billion based on actual losses for agricultural producers where prices and market supply chains have been impacted by the pandemic. It will also assist producers with additional adjustment and marketing costs resulting from lost demand and short-term oversupply, a release states.
In addition, the program marked $3 billion to buy fresh produce, dairy and meat, starting with $100 million a month for each provision.
Distributors and wholesalers will then provide a preapproved box of fresh produce, dairy and meat products to food banks, community and faith-based organizations.
The government program is something similar to what Lakeland-based grocer Publix is doing. The supermarket giant has started a program to buy fresh produce and milk from farmers in Florida and the Southeast, donating the items to Feeding America food banks in areas where it has stores. (See sidebar story on Publix.)
Find a way
Much like Sutter's, the teams at Honeyside Farms and Dakin Dairy Farms, both in Manatee County, have had to get creative amid the crisis.
'We had a big increase in demand the first week of all this, but by the next week it had fallen off a cliff. It's slowly returning, but it's not come back to what we normally do.' Gary Wishnatzki, Wish Farms in Plant City
At Honeyside, co-Owner Tiffany Bailey says the small certified-organic grower completely adjusted how it reaches customers. Pre-pandemic, about 80% of her produce business was supplying restaurants with crates of vegetables. The other 20% went to farmers markets. "That's pretty much all gone away," Bailey says.
Instead, Bailey has shifted to home delivery, with a $10 charge, and selling preordered crates with two pick-up points in the parking lots of sod facilities Honeyside operates. Also like Sutter's, the service might stay post-pandemic. "It's doing really well," Bailey says, adding that after two weeks they scaled back on social media posts because they couldn't keep up with demand. They have since created new process for both delivery and pickup.
In his decades of dairy farming, meanwhile, Dakin Dairy Farms Owner Jerry Dakin says he's never experienced something as impactful to business as the COVID-19 pandemic. Even when Hurricane Irma hit in 2017, he lost business, but it was only for one week. Through mid-April, the farm, in Myakka, east Manatee County, was dumping some 7,000 gallons of milk a day because it had no buyers. 
Wincing at the lost product, Dakin started a program where he donated milk to area organizations after getting donations from local residents to cover bottling costs. The farm, like several others in the region, has been selling milk at cost — $2.50 per gallon — to hordes of weekend buyers. "There are people out there who don't have jobs right now," Dakin told the East County Observer, sister paper of the Business Observer. "It's for everybody to survive."
Freshly squeezed
As milk farms struggle, oranges, specifically orange juice, are having a moment. 
In the four-week period ending April 11, for example, average year-over-year sales of total Florida orange juice increased 45.6%, according to a data from Nielsen. "Americans have long associated 100% orange juice with its vitamin C content and health benefits," Florida Department of Citrus Executive Director Shannon Shepp says in a statement emailed to the Business Observer. "As consumers continue to navigate through this unprecedented time, they have turned to orange juice as a source of nutrition and nourishment. Florida citrus growers are honored."
Strawberry and blueberry producers aren't enjoying the same boost. Gary Wishnatzki, third generation owner of Wish Farms in Plant City, says demand is well below a regular year. Patty Lemanski, co-owner of Blue Lily Farm in Parrish, has seen a similar drop.
"We had a big increase in demand the first week of all this, but by the next week it had fallen off a cliff," Wishnatzki says. "It's slowly returning, but it's not come back to what we normally do."
Wishnatzki attributes the drop to berries being more of an impulse buy than a necessity, and grocers aren't pushing the products. Using a lesson he learned in the 2008 recession, Wishnatzki, to combat the slowdown, will likely plant fewer organic products in the next season, believing customers will look to spend less. Forecasting the rest of the 2021 season, he adds, which he normally does in the summer, is as challenging as he can ever remember.
"We've never seen anything like this,"  Wishnatzki says, regarding the industry, not just his business, a diversified collection of more than 2,000 acres of farms and contracts in six states and four countries. "This is going to be bad for a lot of people. This could be a knockout punch for some."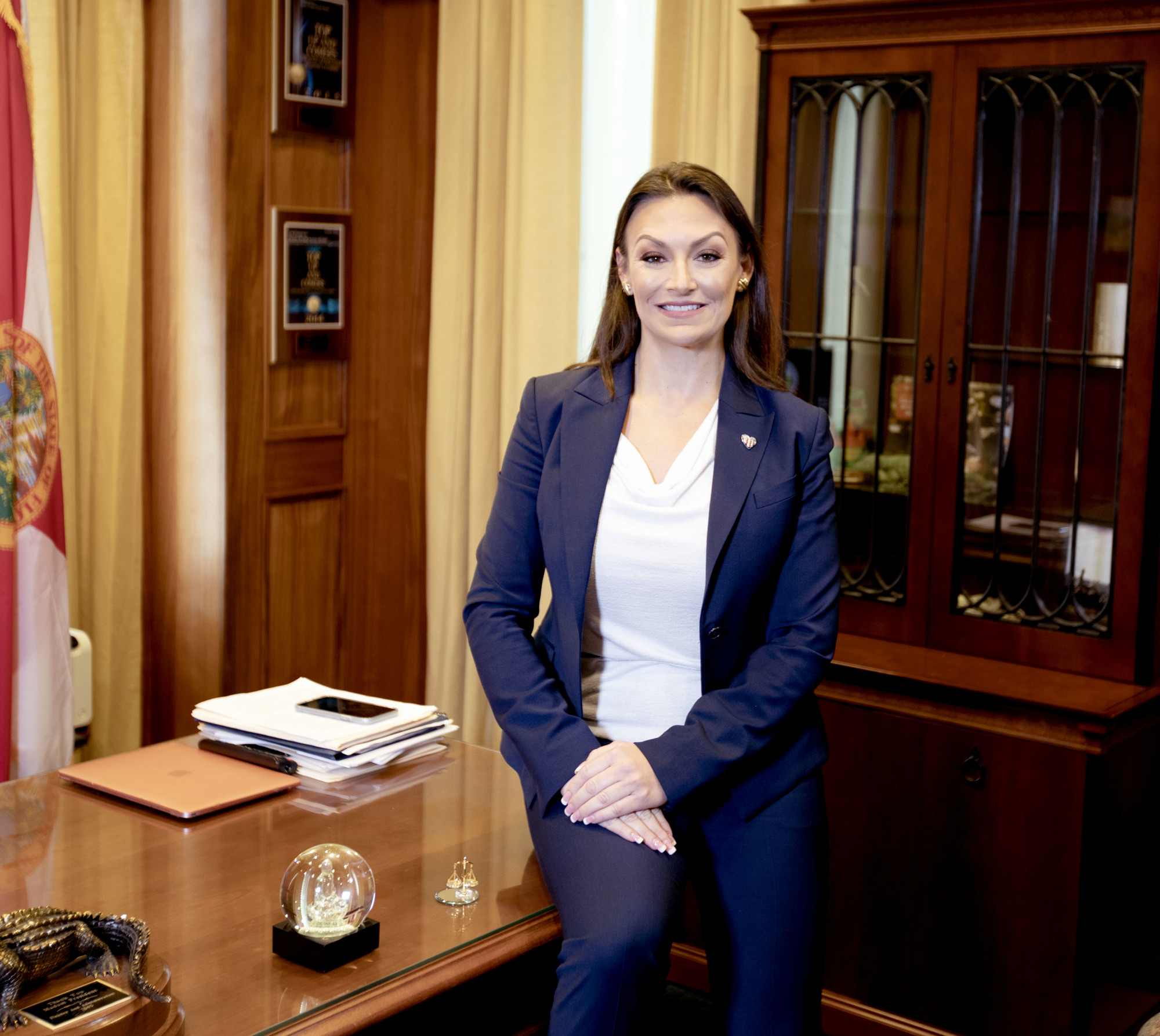 After the commercial pick, which saw lower prices because of decreased demand, Lemanski opened Blue Lily's U-pick operation, satisfying antsy customers. "They're just bound and determined to support American farmers," she says. "That's been really heartwarming."
Berries remain on the Blue Lily bushes, and it plans to continue to let people come in and pick them until they're gone. "I don't think this is a bountiful year by any means," Lemanski says. "I'm sure we're going to take a hit, but you carry on. You just pick up, and you carry on. It's all you can do."