Robyn Lindars says she's not a carbon copy of the prim and proper interior design and lifestyle guru Martha Stewart. "I curse a lot," Lindars says. "I'm a down home Southern girl."
But Lindars emulates Stewart when it comes to style guru's ability to build a brand around everything from pillowcases to paint. Lindars aspires for that success too — only in grilling chicken, beef and more, and espousing the joy of barbecue, both the noun and verb version. Lindars, through her company, Fort Myers-based Grill Girl, says her goal is to be "the Martha Stewart of outdoor lifestyle."
'I thought 'wow, why aren't there more women grilling?' Why do the men get to have all the fun?' Robyn Lindars, Grill Girl
She's well on her way. Her budding media and lifestyle empire includes popular Pinterest and Instagram pages; brand ambassadorships with Kingsford Charcoal and the Hearth Patio BBQ Association; appearances on "The Today Show," Food Network's "The First Chopped Grillmasters," The Cooking Channel's "Foodography" and The Travel Channel's "American Grilled"; a cookbook, "Healthy Electric Smoker: 100 Recipes with All Natural Ingredients and Fewer Carbs," published last year; a forthcoming barbecue rub; and online buzz from two popular recipes, Better than Sex Brisket and Kick Ass Smoked Chicken Thighs.
More sweet sauce: Lindars is in the process of co-producing her own TV shows, centered on her Southern charm, girl-next-door appeal. She hopes to have it picked up by a streaming service like Netflix or Amazon Prime. She's also working on some licensing deals. "I want to build this company into a brand," she says.
Along the way to striving to become a household, and backyard, name, Lindars says she's learned a lot of key business lessons about online content, social media, web traffic and more. One example: Posting content on any of the social media sites isn't a "set it and forget it" proposition. To build a following, she says, you have to like and engage with others in your network and form a community or tribe of fans by building up others.
With a degree in journalism from Appalachian State in Boone, N.C., Lindars hadn't found the right career fit when she started blogging about her grilling experiences in 2008. She sold ads for a newswire for a time but found her calling soon after she bought a gas grill as a gift for her then-boyfriend, now husband. He was out of town when it was delivered, so Lindars grilled solo. "I've always been one of those chicks who just does it herself," she says. "I'm not going to sit around and wait for a guy to grill."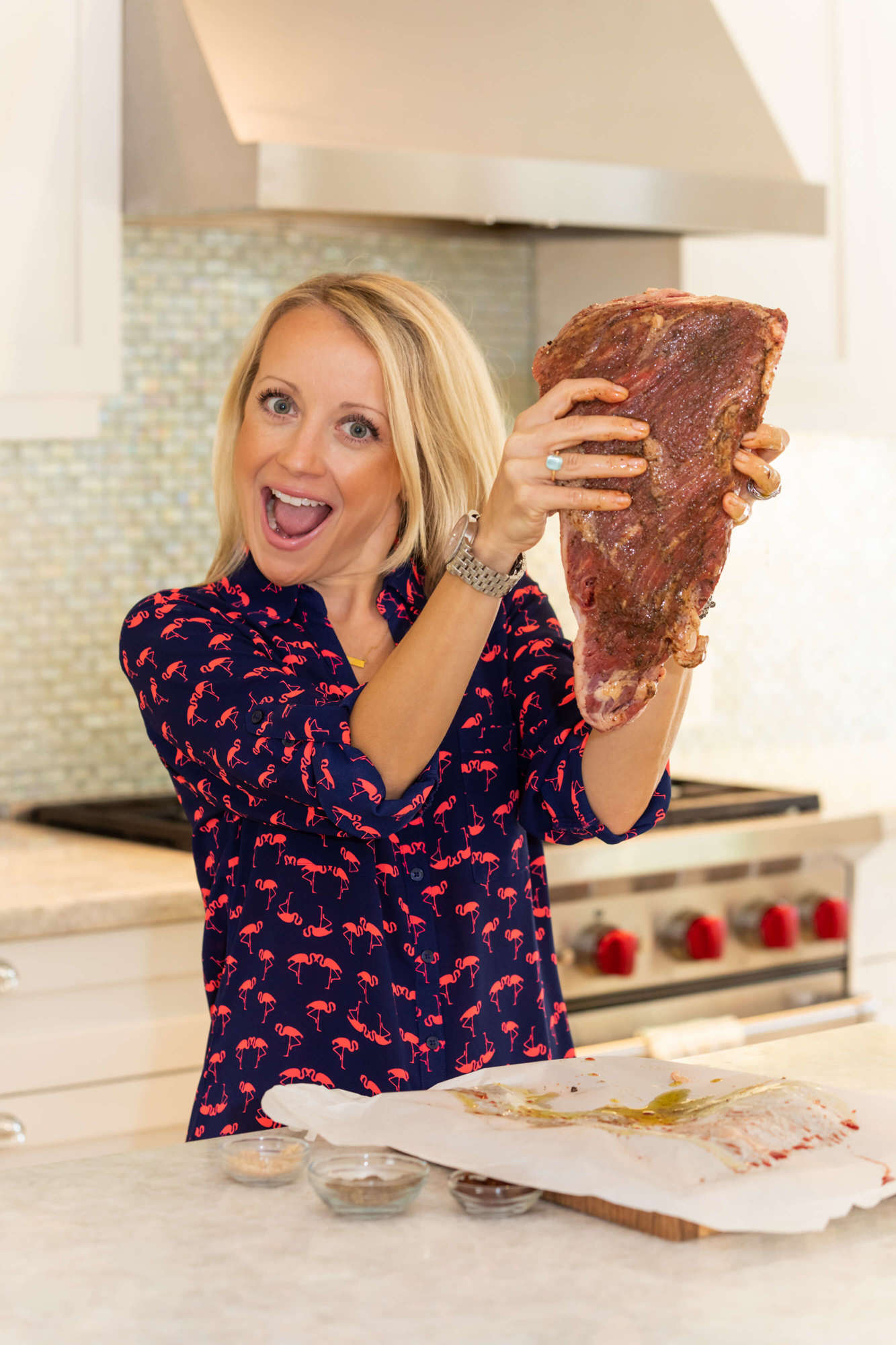 Lindars was hooked. "I thought, 'Wow, why aren't there more women grilling?'" Lindars says. "Why do the men get to have all the fun?"
That was the beginning of Grill Girl. Going from part-time blogger to website and industry influencer status was a long process. Her main source of revenue now is ads on GrillGirl.com and in sponsorships and ambassadorships. One of the ways to boost revenue is to increase traffic to the site, and Lindars has learned how to do that through trial and error. "You can never be complacent online," she says. "You have to evolve with the market, and the market is changing all the time."
Another key lesson Lindars has learned is recognizing that Pinterest is good for drawing traffic to her site, while Instagram is good for branding. "You have to make all your pictures Pinterest-friendly," she says, which means cropping tall and long images. Lindars also sees a big future in drawing traffic through Facebook groups — if not Facebook itself. "Facebook groups are a really big opportunity now," she says. "It's a way you can get away from all the clutter. People don't want to see sponsored ads."
The coronavirus pandemic has driven traffic to her site and social media channels too, as people gravitate toward home-based leisure options. A contact of hers on Florida's east coast, for example, where Lindars lived before relocating to Southwest Florida, recently told her he's sold out of Big Green Egg ceramic grills for the year. And Lindars says she had a "huge bump in traffic" in April, though that has since subsided a bit. "There's a lot of appeal for the masses" in grilling and barbecuing, she says.
Lindars is confident she can utilize that appeal, combined with her stick-to-itiveness and moxie, to make the jump from websites and sponsorships to Martha Stewart territory. "It's really exciting," she says, adding another entrepreneurial lesson, even with her online community, is self-reliance and to hyper-focus, even in the face of doubters.
"You can't depend on others to make things happen," Lindars says. "You have to create your own destiny."