The Dosoretz family is building a dynasty of oncology doctors — with Southwest Florida the focal point.  
The patriarch, the late Dr. Bernardo Dosoretz, was a radiation oncologist in his native Argentina. He was a pioneer in the field whose grandson, Dr. Arie Dosoretz, calls "a giant in radiation oncology in South America."
'Startup costs are pretty substantial. This isn't something people usually do.' Arie Dosoretz, Advocate Radiation Oncology
The middle generation, Dr. Daniel Dosoretz, helped build Fort Myers-based 21st Century Oncology into one of the largest cancer services entities in Florida in the 2000s. The company, under his leadership, grew from less than $60 million in revenue in 2000 to $737 million in 2013. Later in the decade it had some non-medical issues, including paying $26 million to the federal government over self-disclosed claims it used false Medicare data.  The company filed for bankruptcy in 2017 and was acquired by an Australian health care giant earlier this year; Daniel Dosoretz left the firm in March 2019.
Now, with Advocate Radiation Oncology, Arie Dosoretz, 38, and a former 21st Century physician, adds his name to the family ledger, along with his sister, Dr. Amy Fox, 42. The siblings are using some of the same patient-first principles as their father and grandfather, albeit in a significantly different business of health care environment than their elders worked in.  
A founding partner, Arie Dosoretz's goal is to build Advocate into an independent, multipractice cancer services company where The Ritz-Carlton-like personalized care is paramount. The type of practice, Dosoretz says, where weekend and nighttime calls are normal, and decisions to buy equipment are made first by patient need, not cost. "There is real demand for high-level cancer care services in Southwest Florida," he says. "While that sounds simple, it's actually quite disruptive."
At a time when industry consolidation is on the rise, and reimbursements and government payments are going down, Dosoretz's plan is also somewhat novel. And oncology, with expensive medication, specialized personnel and high-end radiation machines, isn't a low-cost venture. "Startup costs are pretty substantial," Arie Dosoretz acknowledges, adding the costs for Advocate were into the multimillions. "This isn't something people usually do."
While some factors run against Advocate, Arie Dosoretz and his partners — seven more former 21st Century oncologists, including Drs. Daniel Dosoretz and Fox — believe the timing is right. Advocate, now with 50 employees, opened its first office in Port Charlotte in summer 2019 and has since added offices in Fort Myers and Cape Coral. Growth in new patients has been steady, with a second TrueBeam machine, used to precisely target and destroy tumor cells, already added in Port Charlotte. Hours have been extended at the Fort Myers office to see more patients.
One challenge is the obvious task of keeping employees and immunocompromised patients safe from the coronavirus. Advocate recently launched a telemedicine program to offer patients consultations or answer questions. They are screening all employees and patients and have instituted cleaning protocols.
Dosoretz, meanwhile, says Advocate will look to grow north toward Tampa and on Florida's east coast. But in a nod to what some national competitors do, he says the growth strategy isn't to just do "roll ups and buy practices. I'm unwilling to sacrifice or dilute our quality. There are a lot of opportunities out there."
One of those competitors is 21st Century, soon to operate under the name GenesisCare, the Australian conglomerate that bought the company.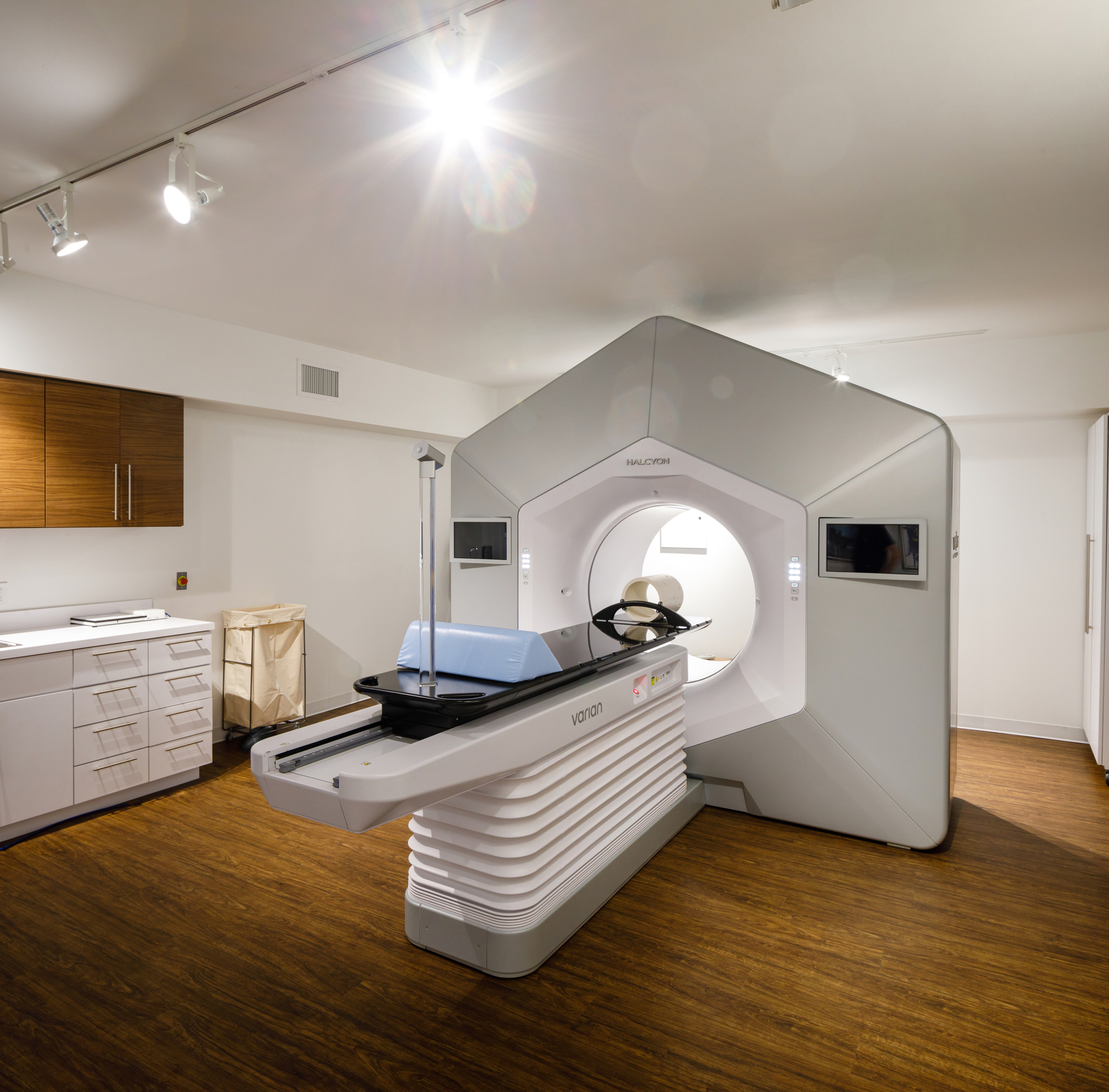 Advocate doctors have a unique history with 21st Century. Not only did they work there, but in 2019 four of them —  Drs. Arie Dosoretz, Fox, James Rubenstein and Dr. Michael Katin — also sued the equity partners who took 21st Century out of bankruptcy. The doctors alleged 21st Century, through its noncompete contracts, created a "monopoly over the provision of radiation oncology services in Collier, Lee, and Charlotte counties," according to the lawsuit.
Officials with 21st Century, in court documents and a counter lawsuit, denied the claims. The case was settled out of court, Arie Dosoretz says, and although he can't disclose the details, he says "all parties are happy to move forward."
To move forward with Advocate in the way Dosoretz envisions, he faces a core business challenge: how to grow while not relinquishing the customer-first ethos that led to the success in the first place. At Advocate, that includes the firm's North Star, what Dosoretz says is the mantra to put patients first. "There's a number of places that say they do that," he says, "but here we want to use that to [guide] the decisions we make every day."
More than the mantra, Dosoretz says the name of the practice, which he and his team spent a long time on, goes to the core of the business. "Advocate is the perfect word to describe who we are and why we do what we do," he says. "We will not just come in and punch a clock."