RVs aren't just for retirees anymore.
The recreational vehicle industry, from vehicle sales to RV parks, has expanded and is now attracting groups from working baby boomers to millennials and more. The effects of the demographic shifts and increased demand are being particularly felt in Florida, where officials predict more growth in the years ahead.
One outsized example of the potential? Bobby Cornwell, president and CEO of the Florida Association of RV Parks and Campgrounds, based in Tallahassee, says his organization anticipates as many as 3,000 new RV sites opening in Florida in the next two years. Those sites could come online at both new resorts and expanded existing parks.
Florida's west coast, from Tampa to Naples, is a hotbed of RV activity, Cornwell adds. It's well populated, has a variety of RV parks to choose from and offers natural benefits that appeal to people, from beaches to a warmer climate than parts north.
Area developers and owners of RV parks are capitalizing on the demand, and RV sales businesses, which have an interconnected relationship with parks, have experienced sales growth.
In 2008, during the recession, Cornwell says Florida saw a big downturn in park construction. Over the last three or four years, he's seen growth pick up and now, he says, it's at a peak. Between a good economy, millennials getting into RVing and technology that allows people to work from the road, Cornwell sees more good days ahead for the RV industry. He says, "All of the pieces are just coming together." 
Age of Opportunity
Several factors lie behind the RV industry surge. 
One is the strong economy, which has led RV park owners and operators to put more money into parks and improving parks. "It's spreading like wildfire," Cornwell says.
Over the past eight years or so, RV sales have increased significantly nationwide. In 2019, there was a slight sales dip in some industry metrics. The RV Industry Association, a prominent trade and lobbying group, reports, for example, that RV shipments dropped 10.2% in November 2019 over November 2018. At the same time, shipments of Park Model RVs, usually larger units, increased 16.7% in November year-over-year, the association reports. Cornwell and others, in some industry reports, say the recent sales drops are more a correction or leveling off from previous peak years than declining interest.
Changing work habits have further helped the industry in a big way. Now more than ever, people have the flexibility to work from the road. "Thanks to modern technology, they don't have to be at their house or in their office," Cornwell says. "That has opened the door to many people to take on the lifestyle."
Other demographic groups, such as millennials, have taken up RVing, but the 55+ age group continues to be major for the industry, Cornwell says. "We definitely have that as our base, but we are seeing more young people enter the market than ever before. As far as people buying new RVs and getting into it for the first time, it's one age group we typically haven't seen as much of in the past."
Sarasota RV industry consultant David Gorin says he too has seen the shift in ages, especially because it's a less expensive way for families to spend time together on vacation. "Before the recession, the average age of the RV buyer was 55," he says. "The average age now is 45."
The biggest challenge Cornwell sees ahead is keeping up with demand from an infrastructure standpoint. Customers have high expectations for parks, and older parks that haven't been updated to include features like Wi-Fi capabilities might struggle. "Those are the challenges the industry faces most — getting all of the parks where they need to be."
Several new RV parks are being built, and existing parks are upgrading by adding sites and features. Over the past couple years, parks have also added more types of accommodation. "A lot of parks are adding cabins and glamping-type units that may appeal to people who may not have an RV but want to experience the atmosphere an RV camp has to offer," Cornwell says.
From "glamorous camping" units to luxury treehouses, RV parks are tapping into the idea that customers want — and demand — more choices. "The whole outdoor hospitality mindset is where we're headed," he says. "Parks that have those options tend to do very well."
Park Promise
Creekside RV Resort in Punta Gorda, Charlotte County, is one example of an RV park on the move. It opened its first 122 sites in 2018, and a second phase added 73 sites.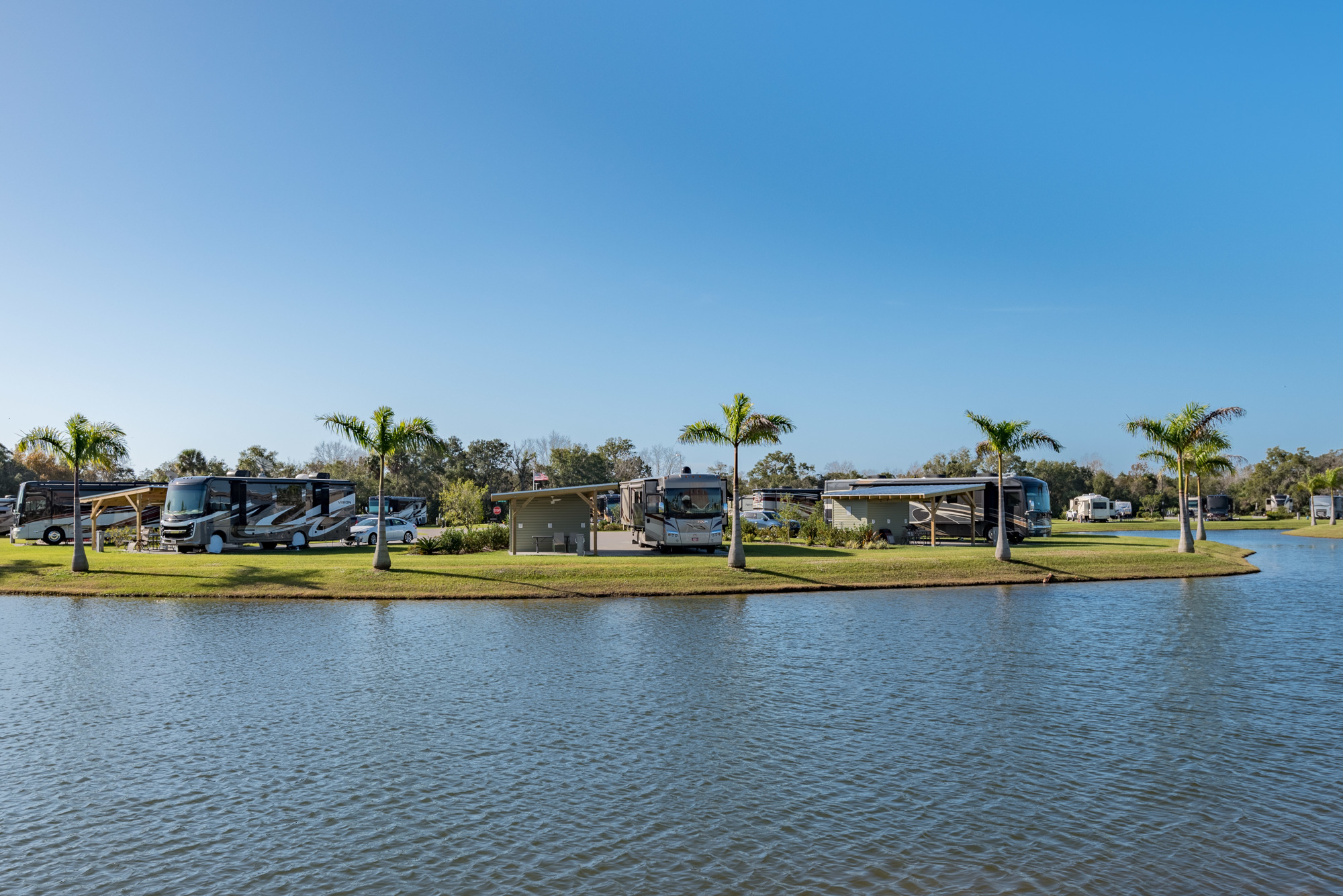 Creekside developer David Anthony says the second phase was planned from the beginning because he saw the need. "There's demand for more quality RV resorts," he says. "It's an industry that's going through a lot of improvements. A lot of exciting things are happening. It started four or five years ago, and it's really grown a lot. There's been a pent-up demand."
Anthony also has a consulting company and is working with several other developments, including RV parks in Arcadia, Fort Myers, the Lake Wales area and the Palmetto area in north Manatee County. Some are upgrading and remodeling, while others are new developments.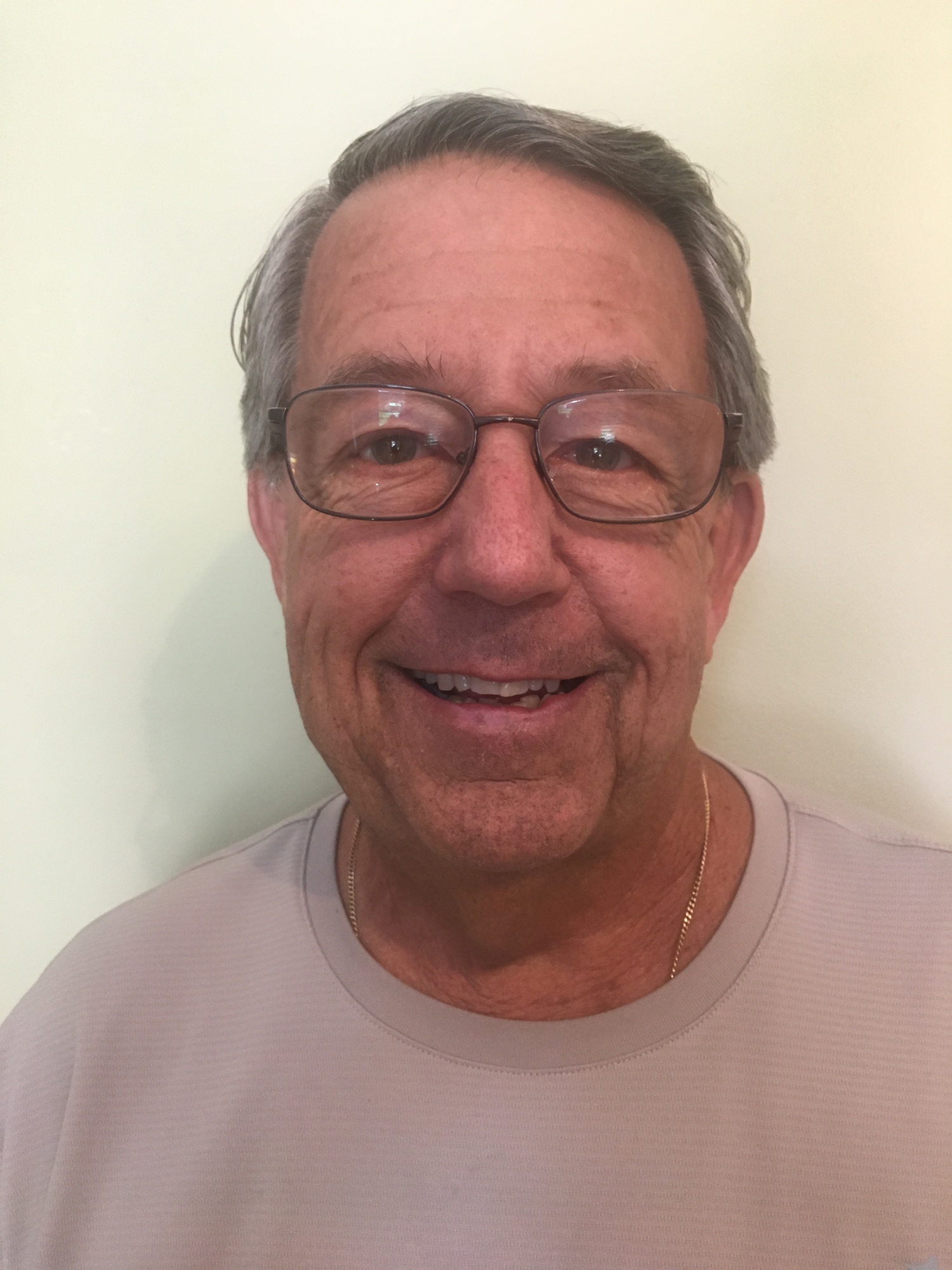 With older RV developments, an owner might be apprehensive about putting money into refurbishing it. Because of that, he says they sometimes start by renovating a smaller number of sites within the park. "When they see the result and see the increase in revenue, they want to continue on and do more," Anthony says.
Anthony, who previously worked in the manufactured home industry, has a theory about the increase in popularity of RVs in a variety of age groups. Seven or eight years ago, he says, RVs started having more expandable living space, and they became more enjoyable and comfortable for longer periods of time. When RVs got nicer, people started to want nicer parks with more elbow room and better amenities and perks, he says, from ice cream socials and dances to pickleball and tennis courts. "When they come down here, they don't want to just sit," Anthony says. "They want to be active. You have to create a lifestyle for them. That's the key."
'It's an industry that's going through a lot of improvements. A lot of exciting things are happening.' — David Anthony, Creekside RV Resort
Anthony predicts a bright future for the industry with no anticipated let up. "Since the resorts are getting nicer, there are more and more people wanting to come," he says.
The challenge for the industry, he says, which he calls recession-resistant, won't come on an economic front but a development front. He warns that some developers might try to take it too far and make the parks too nice. "These are mostly blue-collar people," he says. "It's an affordable lifestyle way for families to be together as families and socialize and enjoy themselves. I think the biggest challenge is not to overstate it — not to overbuild it."
Smooth Sale-ing
Just as RV parks have seen demand increase, companies on the sales side of the RV equation have experienced an upswing too.
Campbell RV in Sarasota, for one, has seen sales growth among customers from millennials to baby boomers. Each year for the past four or five years, the company has seen double-digit growth, says Kevin Campbell, who owns Campbell RV with his wife, Wanda Campbell. He attributes that to growth in the RV market as well as the company's employees and a new facility it moved into. 
"The last three years have just been explosive," says Kevin Campbell, whose family has been in the automotive business in the area for about 80 years. "It's been very, very good. The boomers are still the largest single part of the market, but the millennials and younger crowd now have hit it big."
One reason for the uptick among young families is sporting events. "RVs have become an integral part of traveling sports," Campbell says. Plus, he's found that groups of young families now go RVing together at nearby sites.
The expansion of RV interest has also helped the business become less seasonal. "A lot of the snowbirds and 'the greatest generation' would travel for six months or more," he says. "They would come down here and spend longer periods of time, and it was really seasonal. The RV industry was heavily dependent on snowbirds. Over time, we've seen more and more families begin to RV."
Campbell RV, founded in 1993, offers sales and service, and that combination has been key for the company among all age groups. "If you spend a lot of money on an RV, you want to know you can get it serviced locally," Campbell says. "Back in 2000, we recognized there was a need and opened our original service facilities."
Campbell RV built new facilities and expanded the service side of the business in 2015. Customers looking to buy an RV come to Campbell from as far as Tampa and Naples while its service customers typically live an hour away or closer. "Our service is extremely busy," he says. "That's a big part of what we do."
The increased demand in the RV industry has also brought increased competition among RV sellers, Campbell says, adding he thinks that's good for the consumer. He says, "I see the market continuing to grow."
Future Forward
Others involved in the RV industry, from sales to development, likewise see a solid future. 
"There has been tremendous growth in the last 10 years since the recession," says David Gorin, the Sarasota-based industry consultant, who is also a developer of several RV parks. "I believe it's going to be sustained over the years to come because there's been some fundamental changes in the industry and the population."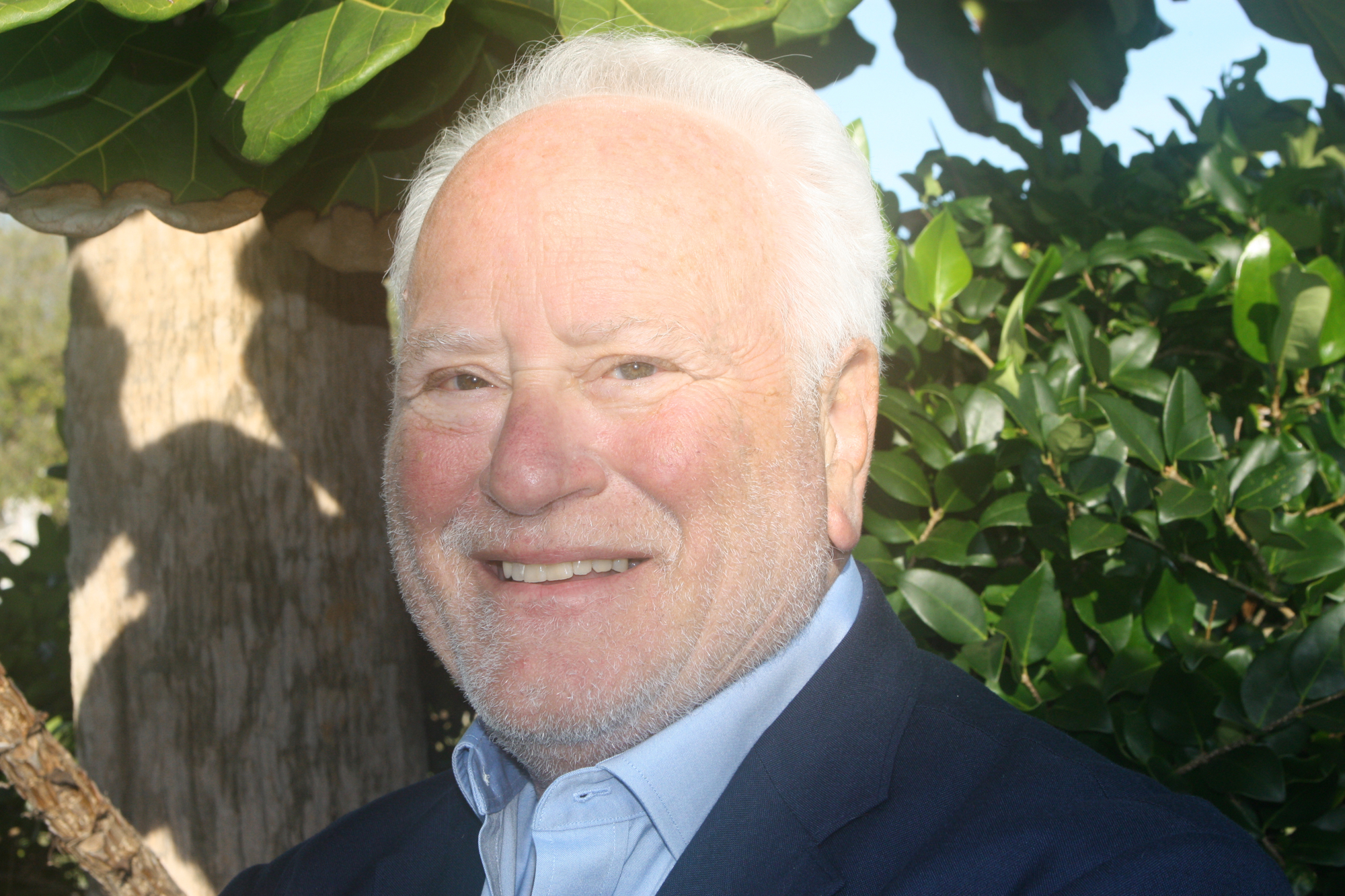 Gorin's Gorin+Cohen Consulting Group is working on consulting projects across the country, including in Florida and Texas, another state where he says the RV industry is booming.
In Florida, from Tampa to Naples in particular, Gorin is watching older parks upgrade and expand and new parks be built. "Wherever there's good land, usually near the coast or at least with good natural water, people are looking at building RV parks," he says. "The other thing we're seeing in the area, from Tampa down to Naples, is the local jurisdictions are becoming more familiar with what an RV park is all about, and we're not running into quite the restrictions and negative feedback that for years slowed the development of RV parks in Florida."
Couple that with increased interest from a wider variety of demographic groups, the appeal of exploring the country and the flexibility of not having to make hotel or flight reservations, and he says the RV industry will only continue to see growth. "The future looks terrific," Gorin says. "This is an American activity that's here to stay."