Other than having to wipe down door handles with disinfectant on the way out of a showing, the pandemic hasn't slowed down Realtor Kim Ogilvie.
Despite the coronavirus, Sarasota-based Ogilvie, of real estate firm Michael Saunders & Co., has had a season of success in the luxury real estate market. Among the highlights: putting a little more than $30 million in real estate under contract in 30 days and representing the buyer of a record-breaking $13 million property in a deal that closed in early July. The Gulf-front estate on Longboat Key is the highest residential purchase reported in the Multiple Listing Service in Sarasota, Manatee and Charlotte counties. The deal actually closed at $13,000,001 to break the record — by a single dollar — previously set by a 2006 $13 million deal in Lido Shores that Ogilvie was the listing agent on. Ogilvie has other major deals pending now as well.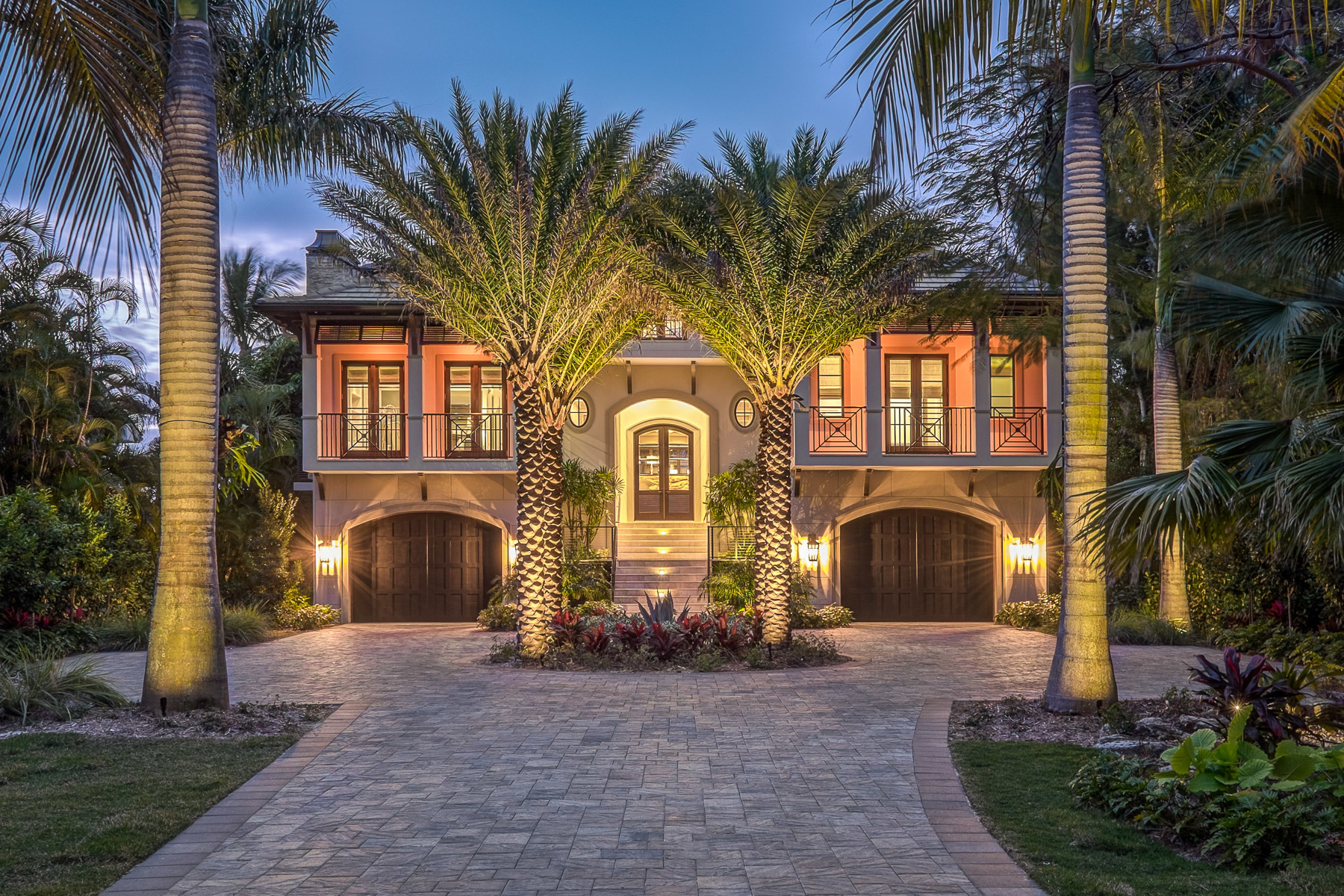 In recent months, Ogilvie has noticed some striking trends in the luxury market, including buyers seeking tangible assets during the uncertain times. And to keep closings coming, Ogilvie has added more virtual resources to her listings. She's also maintaining focus on two key tools: communication and caring.
Among buyers, Ogilvie has noticed a tendency toward the tangible during the pandemic. "What I'm seeing is there are a lot of people who have been sitting on the sidelines with cash, and they're hesitant right now, or at least some of them are hesitant, to invest in the stock market," she says. "They wanted assets they could feel and touch and use and know that it was a solid investment. I don't think anyone would argue with the fact that an investment in waterfront real estate in Sarasota is anything but a wise investment."
There's another motivating factor for buyers now, too: The pandemic has made people reevaluate their lives and priorities. Ogilvie says, "People, just from a psychological standpoint, are saying: 'This has scared us considerably. You know what? I'm going to start living my life. I'm not going to wait any longer.'"
Ogilvie, who works with a full-time assistant, Realtor Kelley Callaway, and a marketing liaison, isn't the only busy luxury broker. She regularly meets with a group of top brokers in town who say the same thing. "Everyone is super busy," she says. "It's just a really busy time for luxury real estate in Sarasota and the islands."
'It's just a really busy time for luxury real estate in Sarasota and the islands.' — Kim Ogilvie, Michael Saunders & Co.
That wasn't the case throughout the pandemic, though. For about eight weeks in mid-March and April, Ogilvie says business slowed way down. She had no showings some weeks and one or two other weeks. Typically, she has 15 to 18 listings and 15 showings in any given week. "It came to screeching halt," she says. "People were so scared at that point."
Luckily the buyers are back, and Ogilvie sees good days ahead for the luxury market in Sarasota. "I think it's only going to get stronger," she says, "I do believe we'll continue to see a strong influx of Northeastern buyers and also Ohio buyers."
During the pandemic, Ogilvie has introduced additional marketing efforts, including videos of her inside a home being interviewed about its features. She has also added another virtual resource to listings: Matterport, which allows people to see the layout of a home and navigate through floor plans to different rooms.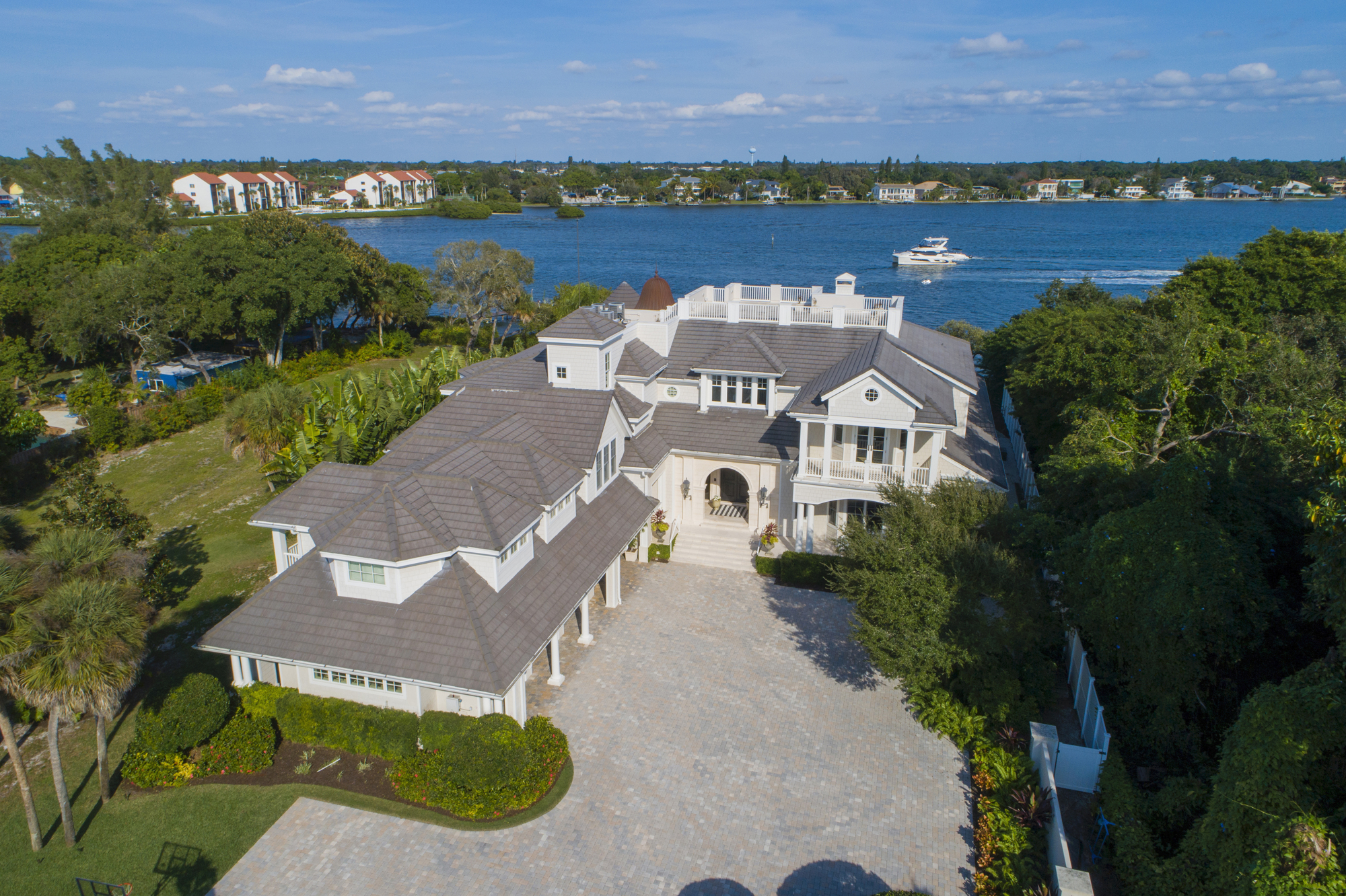 Buyers have been doing more research themselves during the pandemic, but Ogilvie says it was already trending in that direction prior to COVID-19. "Buyers can pretty much tell you, 'I want to see these six properties,'" she says. "Probably 50% of the time they buy one of those homes."
In the midst of the coronavirus, showings have been fairly similar to regular times, but for clients with compromised immune systems, Ogilvie does careful vetting before buyers enter the house. In some cases, she's done virtual walk-throughs and had potential buyers walk a property outside before an inside showing.
Throughout the pandemic, Ogilvie has tried to instill a sense of calm in her clients. She's also continued to communicate with them, including calls to check in and offers to visit properties of absentee owners to handle any maintenance issues or send them their mail. "Small things like that mean a lot to a client," she says.
Those "small things" might be one reason why Ogilvie, in a recent 30-day period that was roughly the month of June, put a little more than $30 million of real estate under contract. It's a big number, especially because her typical year is about $50 million in sales. Ogilvie says she had some deals hanging on from before the pandemic, and it all came together at the same time. "I have quite a few things I'm working on in the pipeline that will also be significant sales," she says. "I feel really good about finishing the year in a big way."