David and Jerrilyn Hoffmann felt the magical draw of Naples about three years ago and made it their new home, like countless others before them.
The global business owners and entrepreneurial couple, who recently celebrated their 47th wedding anniversary, have been heavily investing in Naples and the greater Southwest Florida region ever since, when they relocated from their other homes in Illinois and Colorado. They now hold a majority ownership of commercial real estate on Fifth Avenue South and Third Street South in downtown Naples and have made other major purchases, such as their latest acquisition of Hertz Arena and the Florida Everblades hockey team.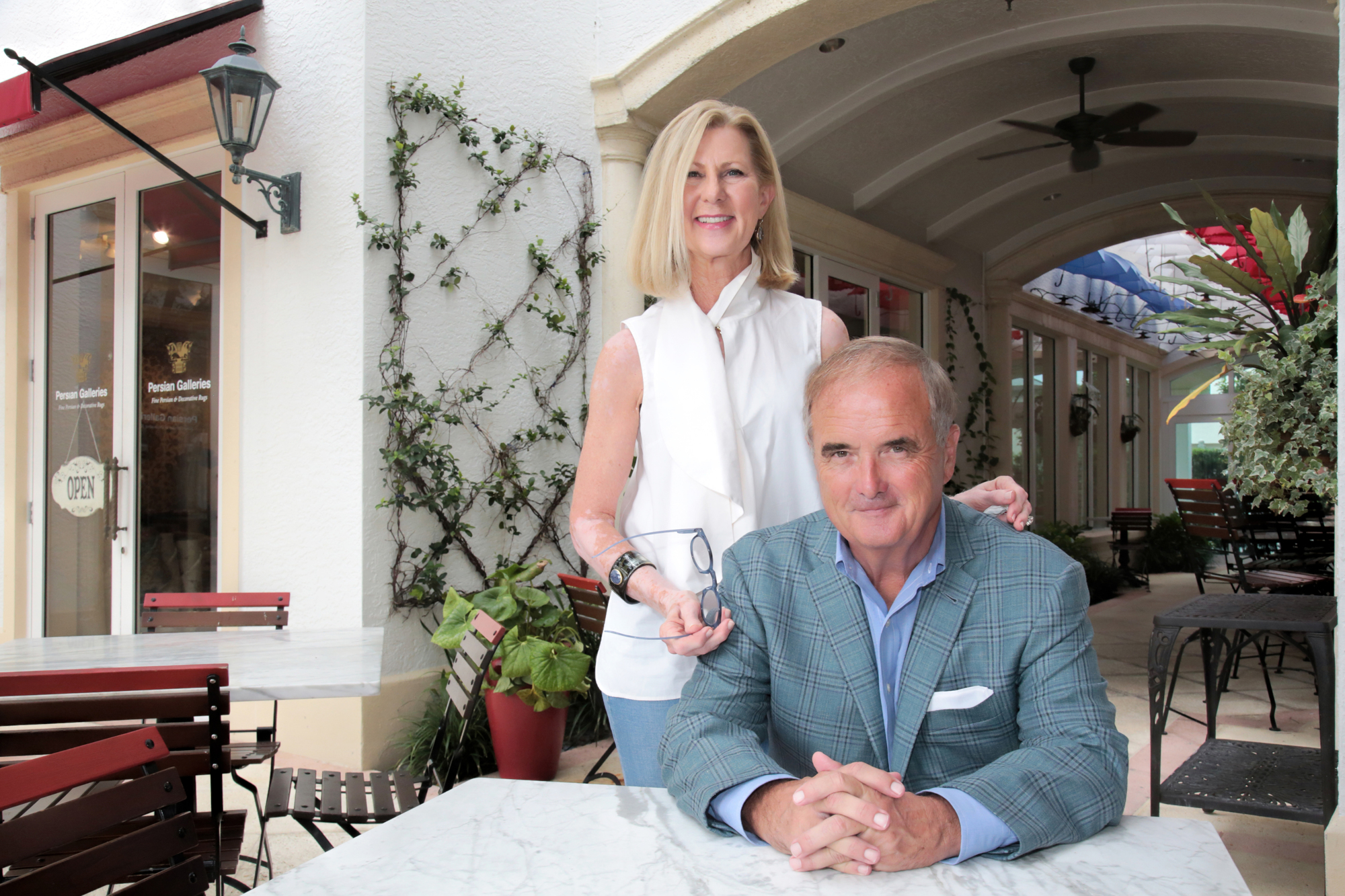 And the Hoffmanns are just getting started. The couple has big plans in mind: They want to turn Naples into the next Disneyland.  
"We're going to create a hospitality environment in Southwest Florida that is unified and has some cohesiveness to it, in an offering that is going to attract people from all over the world," David Hoffmann says. "We are going to create the next Disneyland for adults in the world. That's what our goal is for Southwest Florida."
To accomplish that plan, the Hoffmanns have bought numerous hospitality-related businesses. The list includes the Naples Princess and Miss Naples cruise ships, Port-O-Call Marina, Coral Cay Adventure Golf, Naples Trolley Tours, Naples Transportation & Tours, Segway of Naples Tours and Everglades Excursions, among others. All of their recently acquired businesses fall under the "Hoffmann Family of Companies" brand, headquartered at 405 Fifth Avenue South, just one of the many Fifth Avenue buildings the couple purchased.
In total, the couple has invested between $400 million to $500 million in Southwest Florida, David Hoffmann says. He believes that number will increase to $600 million within the next month, thanks to additional acquisitions that haven't been made public yet. He declines to disclose specific prices paid for individual businesses or Hertz Arena. 
Along the way, the couple has brought some core business principles to its bevy of holdings. David Hoffmann, for example, believes some of the keys to succeeding in business are hard work, integrity, a good reputation, keeping emotions in check and "treating everyone how you'd like to be treated." The strategy with most every business they buy is to find the hidden parts that make it better — not set up a wrecking ball. 
Meanwhile, the family, which has made money in everything from oil distribution to aviation to winemaking and of course, real estate, strives to recoup their investment within five years, David Hoffmann says. They also seek to ensure the properties and businesses they acquire will be around for the long haul. "First and foremost, longevity is key," he says. "We look at how long this company is going to be around, and if 10 years from now, is it going to be disrupted by technology."
That explains the high volume of retail and experience-based tourism businesses in the portfolio. The Hoffmanns also look for companies that feed off one another by recommending customers from one business to the next.
"We are buying things that are synergistic," he says. "That's our whole thought process behind the Disneyland for adults idea. If somebody's going to go on a cruise with us, they can also go to our mini golf course, and then that business can refer them to one of our restaurants."
Grand plans
Naples is only the latest of several towns the Hoffmanns have targeted for investment and redevelopment. The couple and other members of their family, which includes three children and 10 grandchildren, have majority stakes in and refurbished other downtown shopping districts in the country, including in Winnetka, Illinois, and Avon, Colorado.
The Hoffmanns say downtowns are starting to see a resurgence in shoppers who want experiences that other stores — particularly online retailers — can't offer. 
"We think the downtown experience has gone through phases; this is the fourth or fifth downtown we've done," David Hoffmann says. "It used to be the malls came to town and hurt the downtowns, and then in the smaller, less-affluent communities, the Walmarts of the world came in and killed the downtowns.
"I think there's been a cosmic shift back to that downtown experience," David Hoffmann continued. "You want to go to a great restaurant, you want to see a parade, you want to see a Halloween event, you want to know your local tailor and say hello, and run into your friends, and you want to walk into your bank."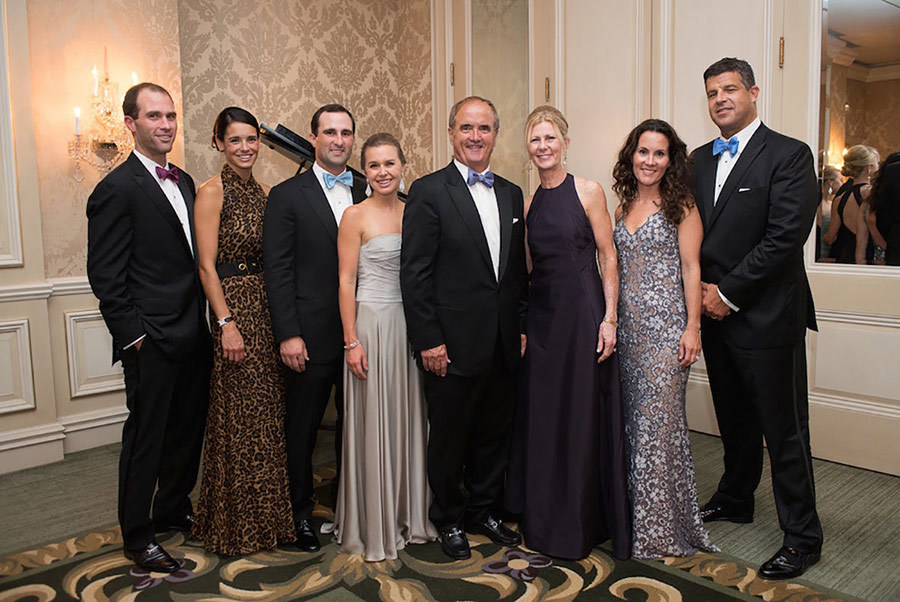 The Hoffmanns say that's what they want their properties to offer residents and tourists who already come to downtown Naples or those who discover it for the first time.
Their strategy is to continue to purchase more real estate and businesses in the region and then go into a constant improvement phase.
One example? Adelheidi's, an organic gelato and baked goods business the Hoffmanns are positioning nationally. The store, which started out on Fifth Avenue South, is now operating a shop in Winnetka, and its products are being sold in about 20 grocery and wholesale stores.
Along with renting out executive offices in some of the downtown buildings they purchased, the Hoffmanns have also started or helped fund restaurants and retail shops in downtown Naples, like The Bevy and Kaleidoscope Floral. The couple also brought the large sculptures designed by artist Jim Rennert to Naples, along with adding a free valet service to change the opinion there's a lack of parking in downtown Naples.
"We have taken great pains to fix that mindset," David Hoffmann says. "I'll buy you a car if you can't find a spot. There is no parking problem on Fifth Avenue or Third Street."
In response, Jerri Hoffmann adds, "Just be willing to look for the valets."
'Great uptick'
In addition to their desire to enhance and bring people from all over the world to downtown Naples, the Hoffmanns own dozens of other businesses. 
For instance, Osprey Capital is their private firm that owns numerous companies throughout the world, like Wholesale Fuels Inc., Orange Line Oil and DHR International, which David Hoffmann founded in 1989 and has 50 offices spread across more than 25 countries. DHR is now run by Geoffrey Hoffmann, one of the couple's two sons. Their other son, Greg, runs Hoffmann Commercial Real Estate and sits on the board of directors of all closely held Osprey Capital holdings. The family also has a multitude of restaurant, office, multifamily housing, industrial and manufacturing holdings.
Before making the decision to invest and move to Naples, the Hoffmanns researched the region. They discovered, like others, that it isn't likely to see a drop in tourism or retirees relocating here anytime soon.
"We see nothing that's going to slow down the migration of the northern cities to the southern states, and in particularly, Florida," David Hoffmann says. "And in the three years we have been doing this in Naples, there is a great uptick in activity on Fifth Avenue South. We also have a lot of property on Third Street South, and all our businesses are operating at record levels."
When they buy a business, the Hoffmanns don't just level it and build something new in its place. Instead, they prefer to improve and expand. For example, the Naples Princess was a single boat business when they bought it a year-and-a-half ago. Now the company has 15 similar cruise ships in seven different states. And they just purchased a catamaran along with plans to purchase a yacht to have luxury cruises to destinations like Key West.
"We offer a balanced approach to growth," David Hoffmann says. "We are a renovator and a consolidator. We are not one that comes in and knocks down buildings, knocks down stadiums. What we do is take what you have and bring it back to its glory."
Two years ago, the Hoffmanns had four employees. Today, with the many companies they own in Southwest Florida, their employee count has increased to 1,100. And they don't plan on slowing down on the business acquisitions. David Hoffmann, as of mid-August, says they have several deals nearing completion that will add more people to their staffing count.
"If I were a betting man, that number will be 2,000 [employees] in another two years," David Hoffmann says.
In recouping their costs in buying all these businesses, Hoffmann says they haven't reviewed the revenue data specifically for their Southwest Florida businesses, but he believes he will ask staff to do so soon to determine how well they are performing. However, he says they currently have no vacancies in their retail or office spaces downtown, and they've heard reports the businesses that normally suffered during the summer months in Naples are performing much better thanks to an increase in customers.
Move forward 
Michael Dalby, president and CEO of the Greater Naples Chamber of Commerce, hasn't had the chance to meet David or Jerri Hoffmann yet. But he's impressed with what he's seen and heard. 
"Anytime you have an individual or business that's willing to make a large investment in your community, it's a vote of confidence," he says. "They have made a major investment in Southwest Florida and Naples. We are very appreciative of that. They have shown a willingness to invest at a high level and making things that are good even better."
Bruce Barone Jr., executive director of the Fifth Avenue South Business Improvement District, agrees with Dalby, adding the Hoffmanns have been "instrumental" in the uptick in foot traffic downtown has seen since they began refurbishing the buildings and businesses they bought.
"They are doing great things and making a significant impact," he says. "They are not talkers; they are doers. I'm excited about what their role is moving forward because we're seeing such positive results."