It's mid-morning on a hot September day and Jian Zhang is "working with the guys on the roof" of the Jade Fox, the lounge he owns in Lakeland's Highland Plaza.
"As a business owner, you're the hardest worker," he says. "You have to know everything that's going on, no matter what type of business you own."
Zhang, 31, a 2006 Lakeland High School graduate, has been learning to be a business owner since he arrived in Manhattan's Chinatown with his parents from Fuzhou, China, when he was seven-years-old. While his mother, Ri, worked in a clothing factory, Zhang observed his father, Yan, manage restaurants.
"When I was really young, they taught me discipline," he said. "They taught me to be aware of everything going on around you. They taught me to be humble and honest, to treat others the way you want to be treated."
'As a business owner, you're the hardest worker. You have to know everything that's going on, no matter what type of business you own.' Jian Zhang, entrepreneur  
Now, as Lakeland grows in population and affluence — and tries to steer away from an over-reliance on chain restaurants — Zhang says there's no reason to set out to make his fortune in the big city because big city refugees are coming to Lakeland. His strategy, so far, is to own and operate a cluster of eateries and entertainment spots, and, with China1, Buddha Pub and Jade Fox, he now controls three of 13 businesses in Highland Plaza. The hard-working, money-saving Zhang has learned some lessons, too, in hiring and overcoming mistakes, among others.
Zhang's family moved to Lakeland while he was in high school, and his parents opened China1. The young Zhang worked often at China1 during high school and while attending Polk State College, assuming a larger role in management. In 2014, his parents transferred the business to him.
China1 was a first step in Zhang's bigger aspirations: "I wanted to buy another business."
Opportunity came when Beer Revolution, a craft beer taproom, relocated from Highland Plaza to downtown Lakeland. "That bar brought a lot of traffic to the plaza," Zhang says. "I wanted to keep a craft beer bar there."
So in May 2018, he opened Buddha Pub in the 1,274-foot space vacated by Beer Revolution. His vision? Create "a hangout spot for locals" with a pool table, booths and a blackboard menu that includes 60 draft craft IPAs, ales, stouts, lagers, ciders, wines and Sake. "I didn't know much about branding when I opened this place but we've developed a really good relationship with Funky Buddha Brewery," he says.
Even with Buddha Pub in its infancy, Zhang already began to eye a vacant space several doors down. "I always wanted to own a full liquor lounge," he says.
Lakeland is growing, but it doesn't have many upscale, high-energy dance clubs with DJs and a full liquor bar. Zhang decided to build one — the Jade Fox. "Stop going to Orlando or Tampa," he says. "Stay here."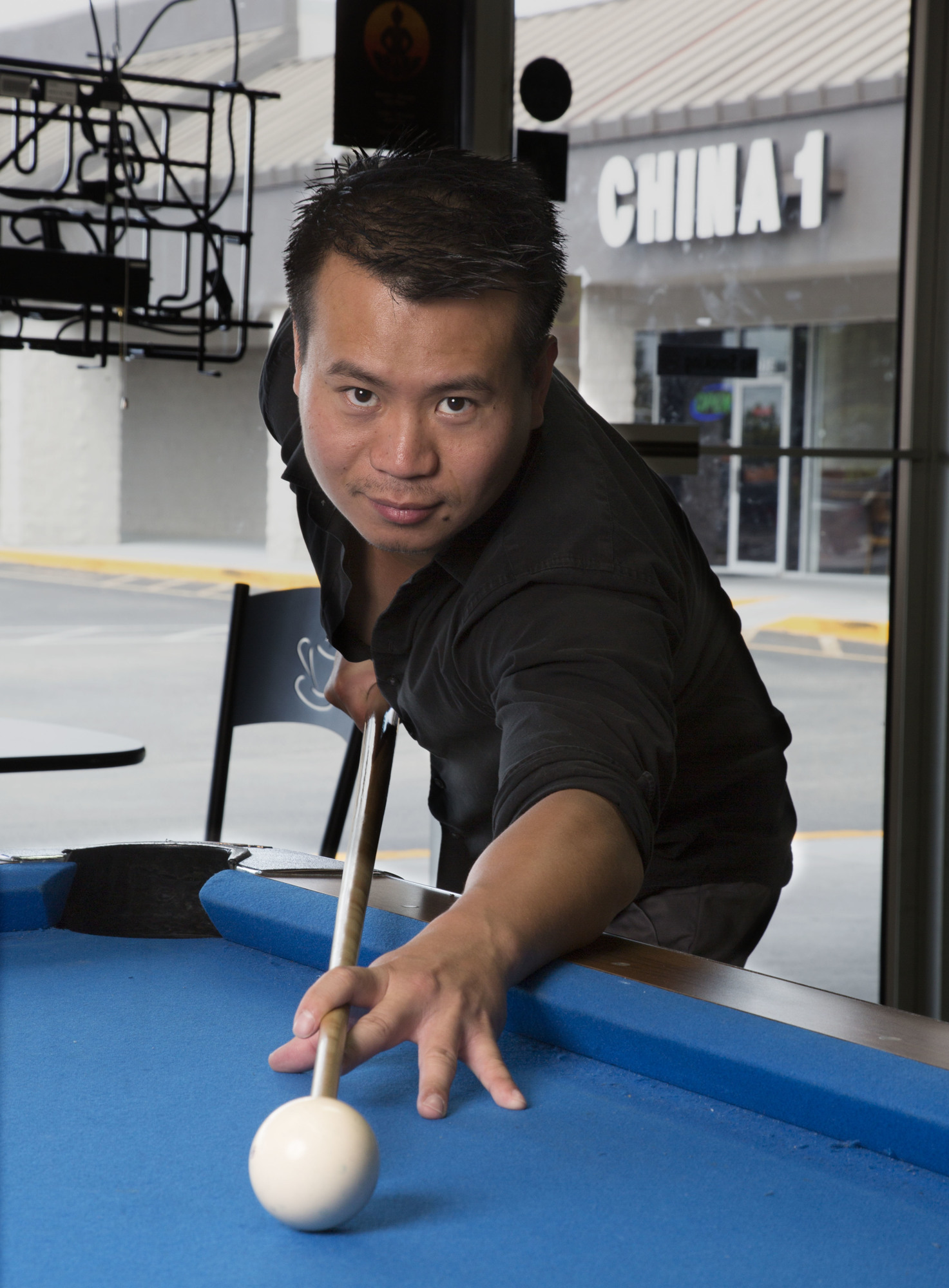 Opening the 3,500-square-foot Jade Fox proved difficult. "Getting permits, passing inspections was the most challenging thing — the city always wants you to do more and the contractor always wants more money, so getting it open was a challenge," he says.
Jade Fox will celebrate its first anniversary in December. Thus far, Zhang says, even with the learning curve, "it's going smoothly."
Smooth enough where Zhang remains future-focused. "If I make more money," Zhang says, "I definitely want to own more businesses."