In the wake of its success in delivering the 41-story One St. Petersburg hotel and condominium tower in downtown St. Petersburg nearly two years ago, The Kolter Group has proposed a second residential tower near the city's vibrant waterfront.
Saltaire, a roughly $250 million project, is being designed by SB Architects to rise 35 floors adjacent to the downtown Hilton Hotel at 330 Beach Drive NE, near First Street South.
"We wanted to be as close to the city's waterfront as possible," says Bob Vail, president of Kolter's Urban division. "This site certainly fits that. And really, there are not a lot of other opportunities or sites. We very much liked the fact that this site is a couple of blocks away from the congestion of Beach Drive, and also that our amenities deck can be designed for the bay side of the building. We think that will be much more attractive to buyers."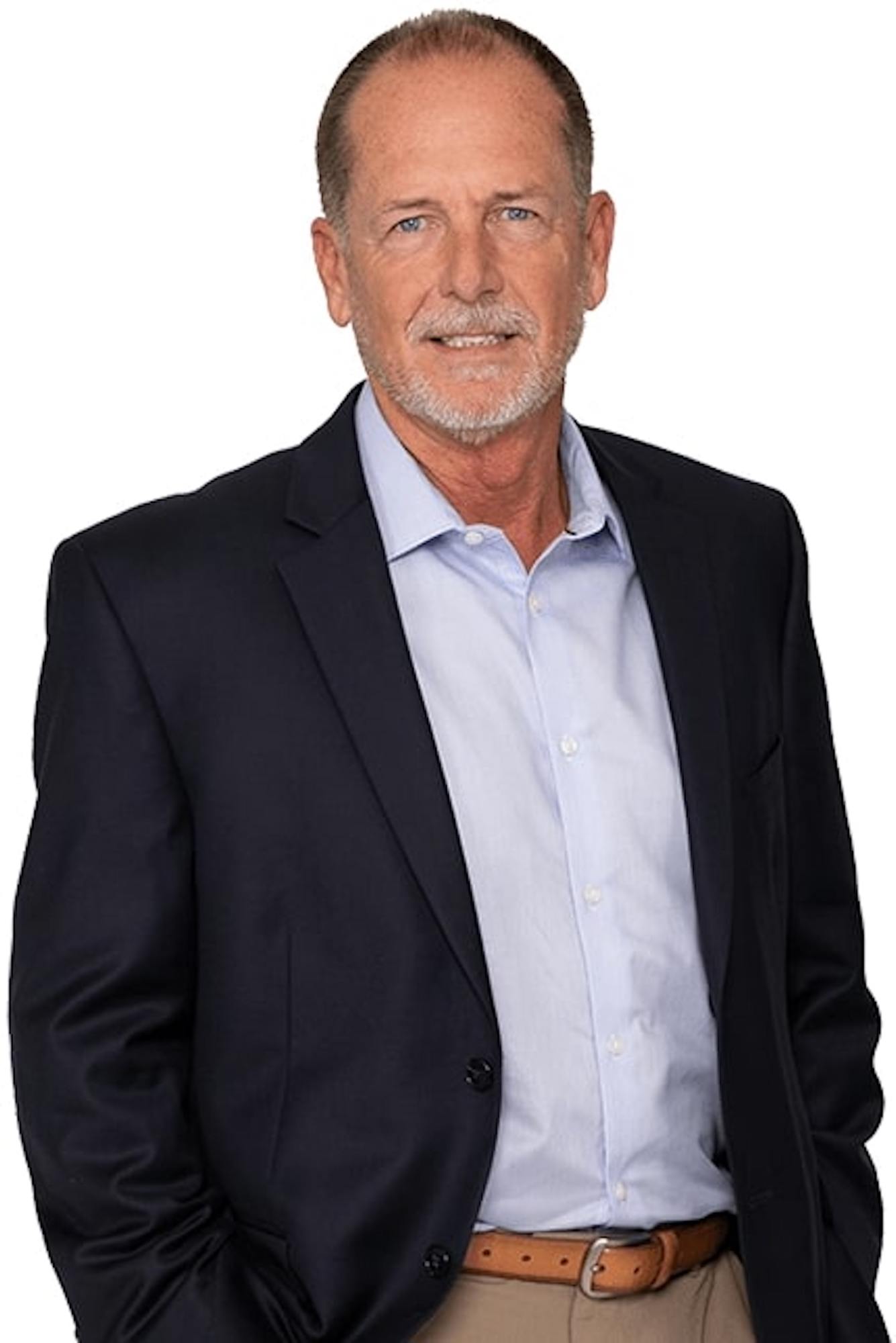 But unlike when Kolter began developing One, which also contains a Hyatt Place Hotel, the West Palm Beach-based development firm faces significant competition to its 35-story Saltaire project.
In addition to at least one other major condo tower proposed for St. Petersburg's downtown, a pair of luxury multifamily rental projects also will vie for residents.
Most notably, New York-based Red Apple Group has plans to develop the 400 block of Central Avenue — St. Petersburg's Main Street — with a 45-story building slated to contain residences, retail and a hotel.
Meanwhile, American Land Ventures, of Miami, is proceeding with a 23-story apartment tower to be called the Vibe, which is expected to contain 219 units at 211 Third St. S. Multifamily giant Greystar also has unveiled plans for a 36-story project to contain 354 apartments, a 170-room hotel and 10,000 square feet of retail space.
Vail largely shrugs off the other projects, however, noting that none have as close proximity to the water and cultural amenities as the site of the 192-unit Saltaire.
"Right now we don't think we really have any direct competition, only because there are very few sites that have that connection to the waterfront the way we do," Vail says.
Though he expects Red Apple's project will be formidable — it's expected to be delivered in the latter half of 2022 — he also believes that Kolter has managed to improve its designs and offerings to appeal to an even wider array of buyers.
"Everything in Saltaire will be a bit more updated," Vail says. "We'll have an on-site dog park, a better amenity program and a superior location. We've also improved the arrival experience with a covered area that buyers told us would be meaningful to them, and the building is designed to orient more to the waterfront and the parkland. Over time, we've refined our abilities."
Units in Saltaire, which are being marketed by residential brokerage firm Smith & Associates, are being priced between $850,000 and $1.6 million to start. About 35 of the units, including penthouses and top floors, will likely carry prices above $1.6 million.
"The prices are a little more expensive than at One, but we've made improvements and construction costs have gone up since we began offering One," Vail says.
"Over time, too, we've come to understand the depth and the quality of the St. Petersburg market, and there aren't a lot of other condo developers doing large-scale projects like we are this cycle."
Wendy Giffin, a director at commercial real estate brokerage firm Cushman  & Wakefield, says she expects both Saltaire and Red Apple's project to do well because the condo market in downtown St. Petersburg remains strong.
"I think both Saltaire and Red Apple will be successful, because existing supply is extremely limited," Giffin says. "People want to be in the heartbeat of things, and St. Petersburg has a lot of depth to it, especially in its condo market.
"One sold out even before its top floor was constructed, which is a tell-tale sign of depth in a market."
Of Saltaire, Giffin says its 330 Beach Drive NE location — adjacent to the St. Petersburg Hilton, Al Lang Stadium and the St. Petersburg Sailing Center — will attract buyers who desire to be close to entertainment, shopping and restaurants.
"Saltaire is going to be all about the views and its proximity to Beach Drive," she says.
Red Apple's offering, by contrast, will be located in the center of the city's business district, and its 225-room Marriott Autograph hotel is expected to become a focal point for business meetings and other, more social, gatherings.
"We're looking to create a destination block, where the retail space activates the sidewalk and the hotel becomes a place where people want to be, visitors and locals alike," Red Apple Executive Vice President Robert Zorn told an Urban Land Institute meeting earlier this year.
The project's roughly 300 residential units also will be complemented by 25,000 square feet of retail space, 20,000 square feet of offices and an 800-space parking garage.
Giffin says the two projects have other important distinctions that will somewhat deflate the direct competition between them.
Saltaire will largely be a pure residential play, while Red Apple's tower will contain a mix of residential and commercial uses.
"The locations are very different, too. Fourth and Central Avenue is the heart of the business district, so it will have a very different vibe, and by extension attract a different buyer, than a Beach Drive location will," Giffin says.
Both projects share a pair of important features, however: Land costs and anticipated delivery dates.
When Red Apple bought its block, in April 2017, it paid $16.5 million. Kolter acquired its site from Braemar Hotels & Resorts, of Dallas, in September for $21.6 million, according to Pinellas County property records.
Red Apple expects to complete its building in the latter half of 2022. Vail anticipates delivering Saltaire in the first half of that same year.
He adds that many Saltaire reservations came from One owners who have subsequently resold their units.
"We've had a lot of very strong local interest since we began taking reservations in May," Vail says. "It's ramped up very quickly, and we haven't even opened our sales office yet."
Elsewhere, Kolter is wrapping up construction of both the 73-unit Ritz-Carlton Residences adjacent to the luxury hotel of the same name and The Mark, a 157-unit, mixed-use project, in Sarasota. It also is in the planning stages on a 70-unit condo project in Tampa known as Hyde Park House.
"We think we still have significant wind in our sales, especially in the more popular markets in Florida," Vail says. "People continue to come to the state for tax reasons, the good weather and the lifestyle."