When Core Development Inc. President Kevin Daves drew up the initial plans for his 18-story BLVD Sarasota condominium in 2016, he thought about hiring a variety of site development experts and disciplines to help guide the 49-unit, luxury residential project to completion.
Then the registered architect hired Stantec instead.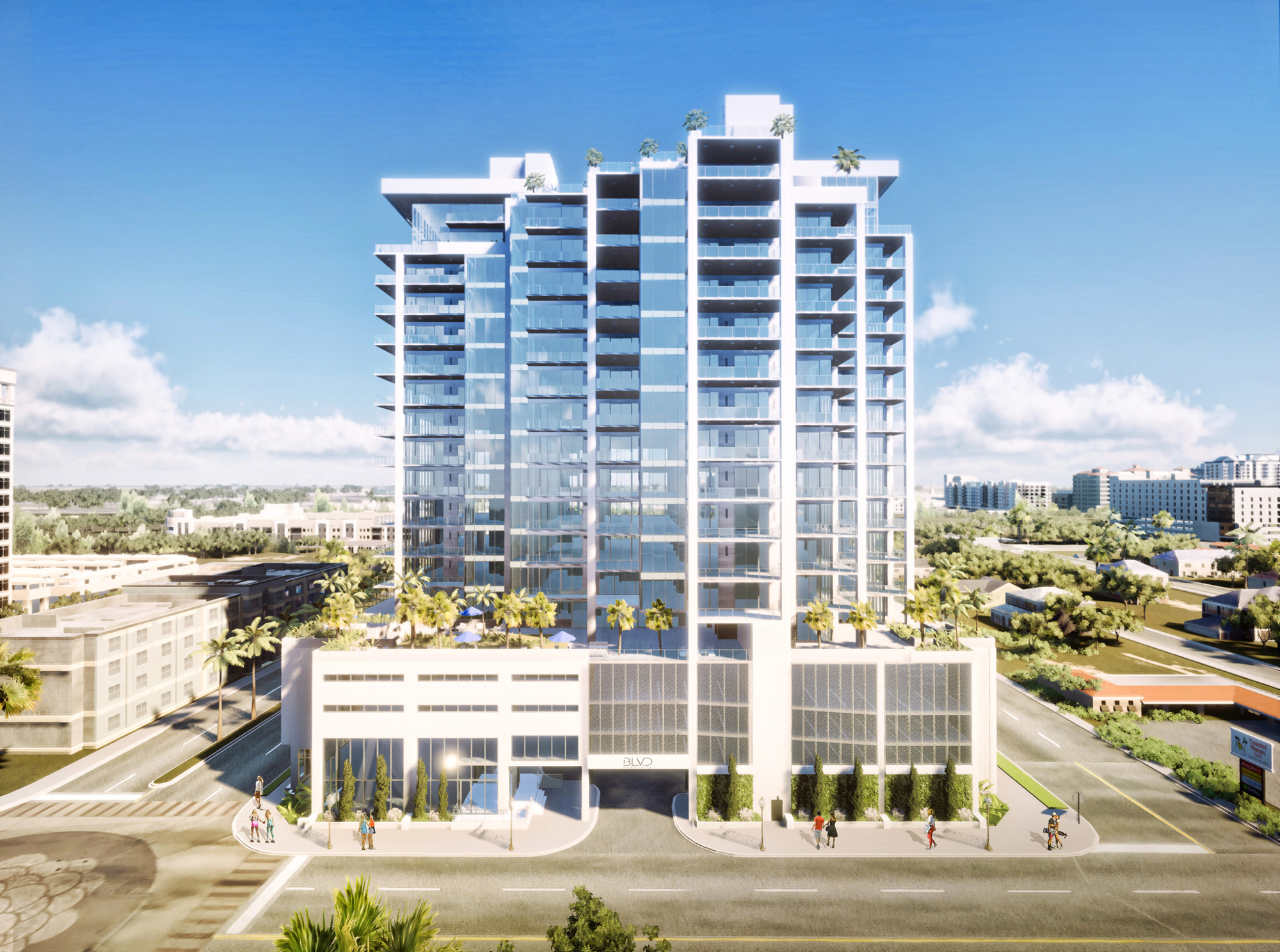 "My role was to be the developer and the design architect for the project, and the advantage that Stantec brings is that they have everything in house," says Daves, who became acquainted with the firm while developing the upscale Concession Golf Club in Manatee County and the Ritz-Carlton resort, in Sarasota.
"It's really proven to be an advantage for me," Daves adds. "Typically when you're developing a project you have to bring in mechanical, electrical and structural engineers, and often times, if there's a problem, they end up pointing fingers at each other.
"Stantec does an excellent job and they can do everything right there, or else they have the resources to pull in no matter what's needed."
In the case of BLVD Sarasota, Stantec tapped its building services division, in Orlando, as well as Miami electrical engineers to augment personnel in Lakewood Ranch who worked as overseers of the project, which is now under construction in downtown Sarasota.
That structure and multicity approach, Stantec officials say, is by design.
"We're a multidisciplinary firm, and globally we can and do provide any type of design service in the industry," says Robert Engel, a Stantec principal in Lakewood Ranch who focuses on community development. "Our goal is to be both flexible and diverse."
The Edmonton, Canada-based company, with more than 400 offices worldwide and expertise in more than a dozen design and engineering areas, has proven that with the variety of projects it's worked on along the Gulf Coast.
In Sarasota/Lakewood Ranch and Tampa, combined, the 65-year-old firm employs 200 professionals and support staff.
In Tampa, for instance, Stantec provided early master planning for Strategic Property Partners' $3 billion Water Street Tampa development, and since then has worked as the lead design firm engineering the 53-acre project's horizontal infrastructure — roadways, water and sewer lines, lighting and alike.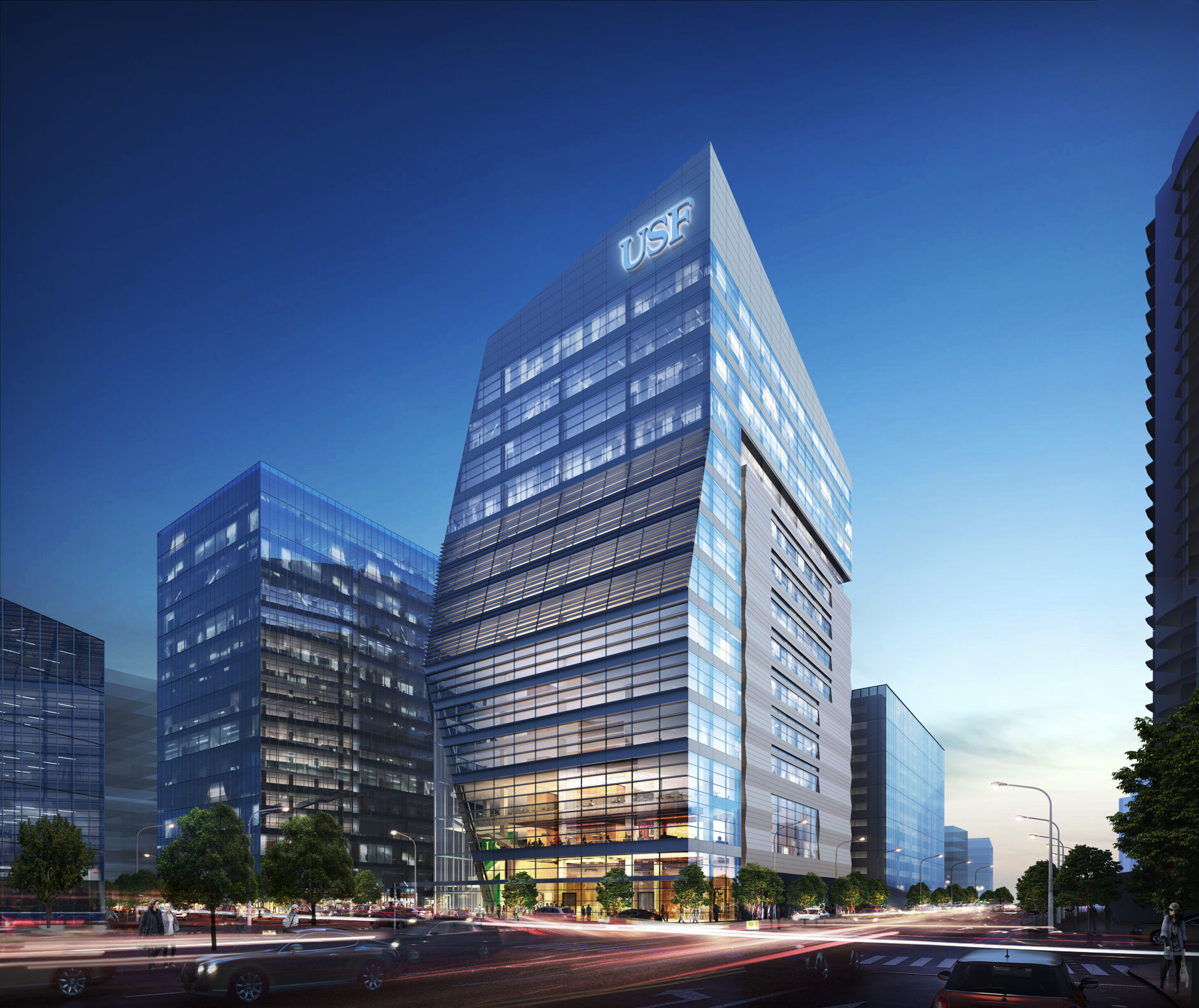 "It's been a pretty significant undertaking," says Dave Kemper, a Stantec senior principal and head of the firm's office in Tampa. "Every project they are doing has ground-floor retail associated with it, so we've taken a lot of care to try and get the pedestrian experience right and make the entire neighborhood very walkable."
Stantec also is working on individual Water Street buildings, including the $152.6 million University of South Florida Health Morsani College of Medicine and Heart Institute. There, Stantec teamed with design firm HOK and construction giant Skanska USA to design and build the 13-story project, slated for completion later this year.
Elsewhere in Tampa, Stantec also has played a major role in Metropolitan Life Insurance's development of the 32-acre MetWest International business park, in the Westshore area.
Most recently, the company has been working with the Hillsborough County Aviation Authority on a $2.6 billion master plan for Tampa International Airport.
There, Stantec and architectural and engineering firm Gresham Smith have been instrumental in helping airport officials with site development and utility infrastructure for a new nine-story, 270,000-square-foot office building.
As part of its contract on the $122 million Gateway Development, the firm also is charged with designing a connected atrium and pedestrian bridge from the new building to a 2.6 million-square-foot rental car facility.
Eventually, the overall phase of the master plan calls for a pair of hotels with up to 350 new rooms.
"There again, as in Water Street, the work we're doing is intended to help implement the overall master plan and especially in the area of pedestrian crossings and enhancements," Kemper says.
"We're helping them deploy excess real estate with complimentary real estate uses to the airport."
Stantec also will oversee roughly $42 million worth of tenant improvements in the Gateway office building for the authority upon completion.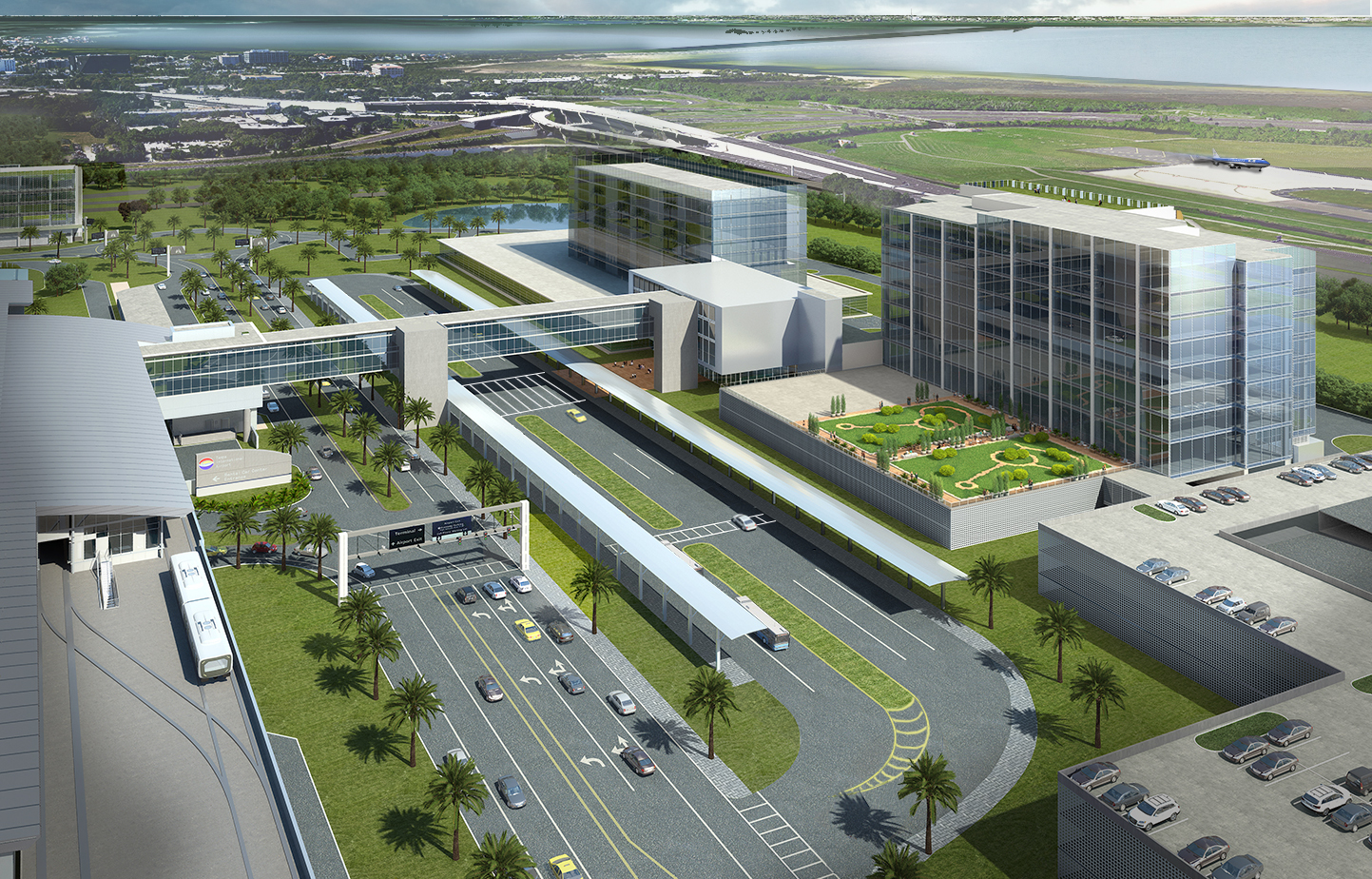 Massive individual commercial projects aside, the company also specializes in overall community development, interlocking infrastructure, water management, land use policy, landscaping, transportation and other disciplines.
In the master-planned community of Lakewood Ranch, Stantec has since the early 1990s helped developer Schroeder-Manatee Ranch Inc. plan and implement infrastructure. It has also collaborated with residential builders like Neal Communities, D.R. Horton, Taylor Morrison, Lennar Corp. and others on neighborhoods within the 31,000-acre ranch.
More recently, Stantec has been involved in site development of the 265-acre CORE life sciences and health care-oriented business park; an extension of Lorraine Road in Manatee County; land north of State Road 70 and Schroeder-Manatee's Waterside community, which is preparing to start construction.
"We're able to do all these different projects, employing various disciplines, because we share resources," says Kristopher Wilhoit, a senior principal in Stantec's Lakewood Ranch office.
"If we don't have an individual here with the capabilities or the expertise a client needs, we're sure to have it elsewhere within the company," Wilhoit adds. "And while we do that, we also recognize it's important to keep a local presence and maintain local relationships.
He notes, for instance, that design and engineering professionals from Stantec's Toronto office have pitched in to help with work on the fast-growing West Villages master-planned community, in south Sarasota County.
Kemper says that while larger projects like Lakewood Ranch and Water Street Tampa garner and deserve considerable attention for their size and scope, smaller projects are equally important to Stantec.
"We've done work for years with the city of Oldsmar, and they're an important client for us," Kemper says.
Going forward, Stantec will likely continue to expand along the Gulf Coast geographically and in practice areas, such as environmental engineering, coastal services, aviation, military base planning and geographic information systems.
"Ultimately, we're a people business," Engel says. "So we'll continue to expand our geographic footprint as much as possible, when our clients take us there."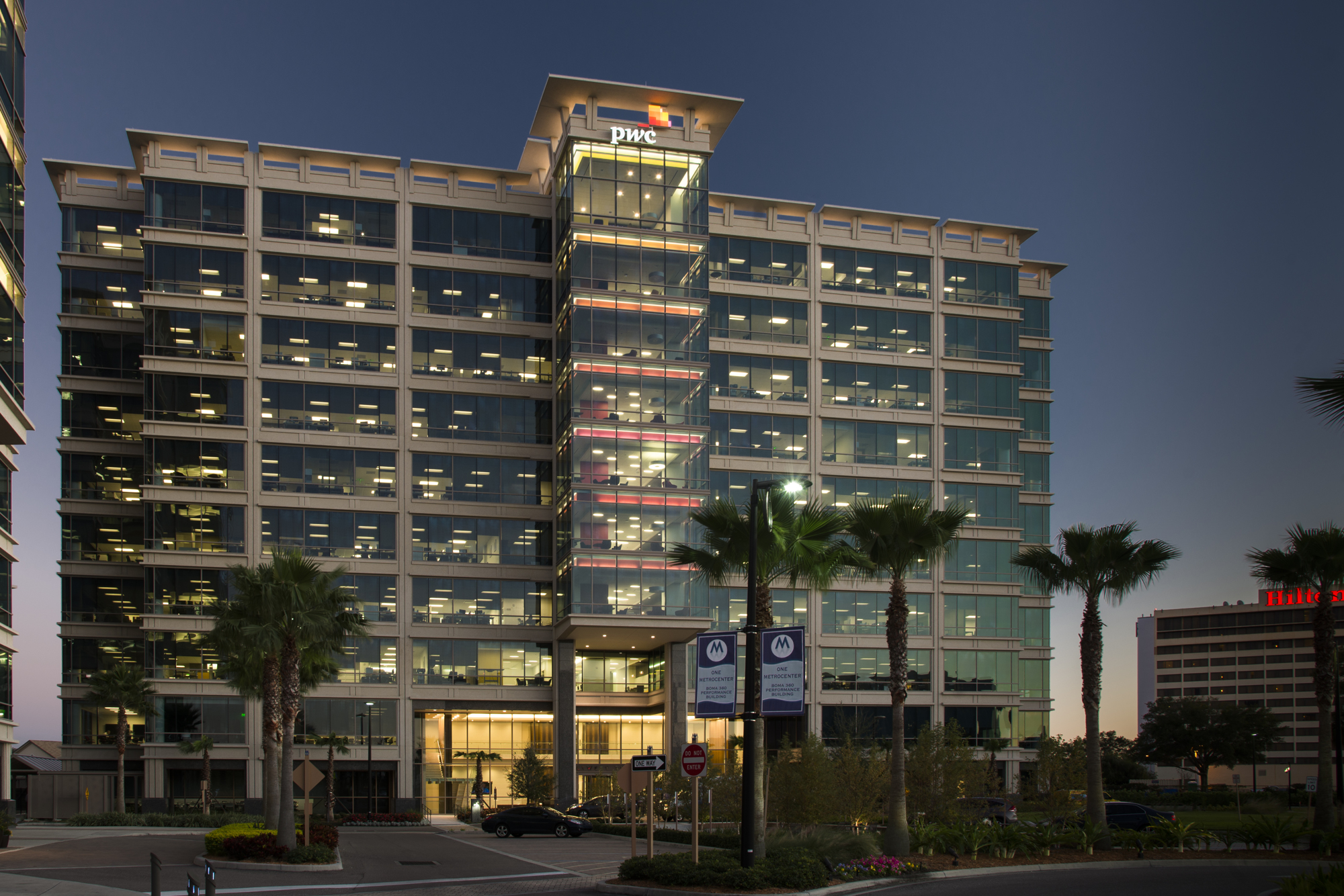 Wilhoit agrees.
"We're not only here to serve our clients but the greater community," he says. "Stantec's slogan is 'design with community in mind,' and we really do take that to heart here."