Organization: Gravina, Smith, Matte & Arnold Marketing and Public Relations. 
Founded in 1983, Fort Myers-based GSMA is a full-service firm with deep experience in planning and implementation of strategic branding, media relations, community relations, public information programs and government relations. "GSMA continues to build on the legacy of our founding partners who started the firm in 1983," says firm owner Tina Matte. "The firm's unwavering commitment to exceptional client service permeates our culture and informs every decision."
Client: Amavida, a luxury, resort-style active adult community in Fort Myers. International real estate development investment and management firm Quadrum Global, headquartered in London with U.S. headquarters in Miami, is developing the project. Amavida is the prototype of Quadrum's entree into the independent living, assisted living and memory care space based on the apartment rental model. It features 460 units, resort-caliber amenities and three on-site restaurants. The total investment in the property is $120 million.
Task: In September 2018, Amavida contracted with GSMA for public relations services to promote the community. With two months to work prior to the Dec. 1 opening, the firm needed to generate awareness and interest among prospective residents. With the target demographic less inclined to rely on social media sources, GSMA employed a more traditional awareness campaign working with legacy media sources.
"By the time residents started (to) move in, we had generated significant media coverage across the market, including numerous in-depth print features, TV news packages and online placements," says GSMA Associate Partner Jennifer Hamilton. 
Challenges: "Our challenge with generating the media coverage was to create compelling angles to showcase the community before residents started moving in," says Hamilton. "We developed a media strategy to drive our outreach, rolling out announcements and pitching stories consistently leading up to the Dec. 1 grand opening."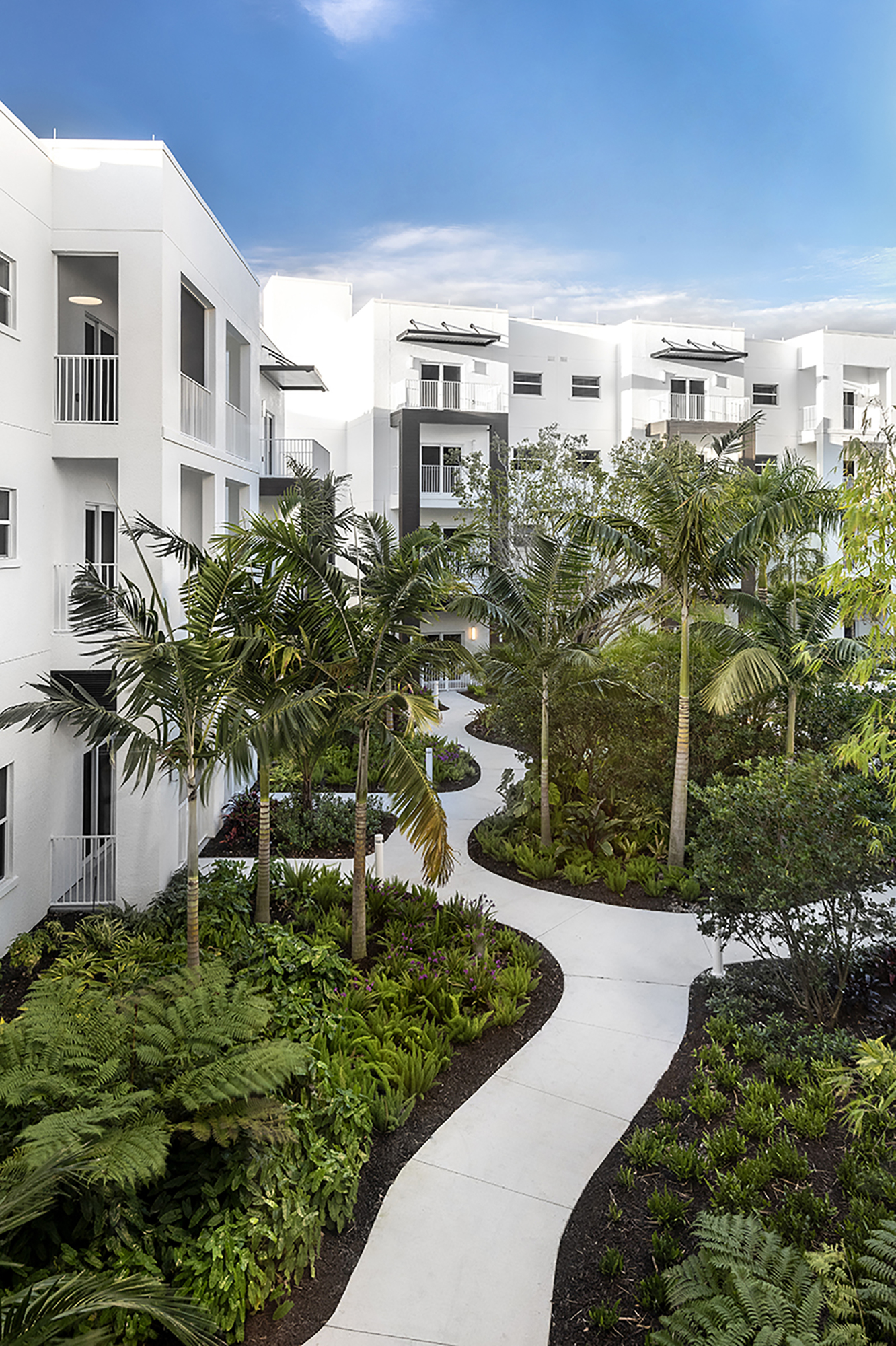 GSMA was also tasked with planning a grand opening event with a unique angle to drive media attention beyond simply the relatively common opening of a new senior residence facility. With Amavida featuring Category 5 hurricane infrastructure, GSMA created an event around the facility's design that allows it to serve as a hurricane shelter with onsite generators and uninterruptible fuel supply.
"We leveraged a relevant state-mandated deadline for all senior living communities and nursing homes to have onsite generators and fuel as the media angle for the event," says Hamilton. "We secured county commissioners, the local fire chief and a TV news meteorologist as guest speakers for the event, in addition to other elected officials and business leaders who attended as guests."
The event drew an attendance of more than 100, with speakers' remarks highlighting Amavida's commitment to safety and hurricane readiness; its economic impact; and its creation of 175 jobs. Ongoing promotion and media outreach for Amavida includes resident profiles and features.
Outcome: Since the grand opening, Amavida has built a long wait list for its independent living cottages as well as for the assisted living residences. It's also near full occupancy for two of its three two-bedroom independent living floor plans.
Read all of the Business Observer's 2019 marketing issue articles: 
Marketing executives helped build brand behind innovative health care tech company
St. Pete firm rebrands iconic beer company's new line
Zoo roars into new era with name, logo change
Saddle up: Local bourbon brand has a story to tell
Cooking up sweet local success for national doughnut brand
Promoting iconic restaurant opening is all fun and games