For more than seven decades, the Naples Beach Hotel & Golf Club has been a Collier County resort destination that has defined quality accommodations while being run by multiple generations of the same family.
Going forward, though, the Watkins family intends to have The Athens Group carry on the resort's legacy through an estimated $250 million redevelopment campaign.
Under plans unanimously approved by the Naples City Council in April, the Phoenix-based development firm intends to supplant the existing 319-room resort with a new 220-room luxury hotel and as many as 195 condominiums in a series of four- and seven-story buildings.
Athens also intends to halve the existing 34,000 square feet of meeting and ballroom space at the resort and refurbish Naples Beach Hotel's retail and restaurant offerings, including its signature restaurant, HB's on the Gulf, beginning early in 2021.
The initial phase of the redevelopment is expected to be completed by the end of 2023. In all, Athens expects the revitalized Naples Beach Hotel will contain eight lodging and residential buildings.
Kim Richards, the company's president and CEO, told officials in April that Athens intends to build a "world-class resort that Naples will be proud to embrace."
As part of the redevelopment, Athens officials pledged to retain the existing 18-hole golf course — Naples' first, dating back to the 1920s — into perpetuity. The course was redesigned a decade ago by famed golfer Jack Nicklaus.
The 125-acre resort also includes a spa, tennis center and golf club on site.
Karen Lamonica, a spokeswoman for the Watkins family and Naples Beach Hotel, says Athens was chosen to redevelop the property after receiving nearly 20 different proposals.
"They were very selective and about choosing someone who would retain both the integrity of the property and commit to maintaining significant green space," Lamonica says of the Watkins' family's decision.
Mike Watkins, a third-generation family member who is president of the resort, could not be reached for comment.
"Naples is a very special place with a cluster of high-end properties on the water. I think the community will be very excited by this." — Kent Schwarz, Colliers International
Athens officials also could not be reached. Matt Driscoll, an Athens director of development, referred inquiries to the company's COO, Jay Newman, who could not be reached.
It could not be determined whether the new hotel would carry a luxury flag — other Athens properties are flagged by the Ritz-Carlton Hotel Co. and Four Seasons Hotels and Resorts, for instance — or what price points the new condos might sell for.
The existing Naples Beach Hotel is expected to sell for in excess of $100 million, based on Collier County property records assessments and comparable, recent lodging property sales in the county.
By comparison, when the 189-room, beachfront LaPlaya Beach Resort in Naples sold in June 2015, it commanded a price of $182.3 million.
Together with the LaPlaya, a pair of Ritz-Carlton hotels in Naples and the Marriott Vacation Worldwide-owned Crystal Shores resort on Marco Island, the Naples Beach Hotel represents one of the area's premier hospitality attractions.
The AAA-rated Four Diamond Naples Beach Hotel is, however, the only beachfront resort of the three that also includes an 18-hole golf course on site.
Naples Beach Hotel, at 851 Gulf Shore Blvd. North, has received the prestigious AAA rating, awarded to just over 6% of more than 27,000 properties inspected annually, in each of the past seven years.
Since 1988, more than $65 million has been invested to maintain and upgrade the resort, according to Naples Beach Hotel's website, including $13 million in 1992 in the wake of damage caused by Hurricane Andrew.
The Watkins family decided to sell the resort in late 2016 and struck a deal with Athens last fall.
Over the past three decades, Athens has developed a reputation for creating preeminent properties in Hawaii, California, Arizona, Colorado and Utah, according to its website.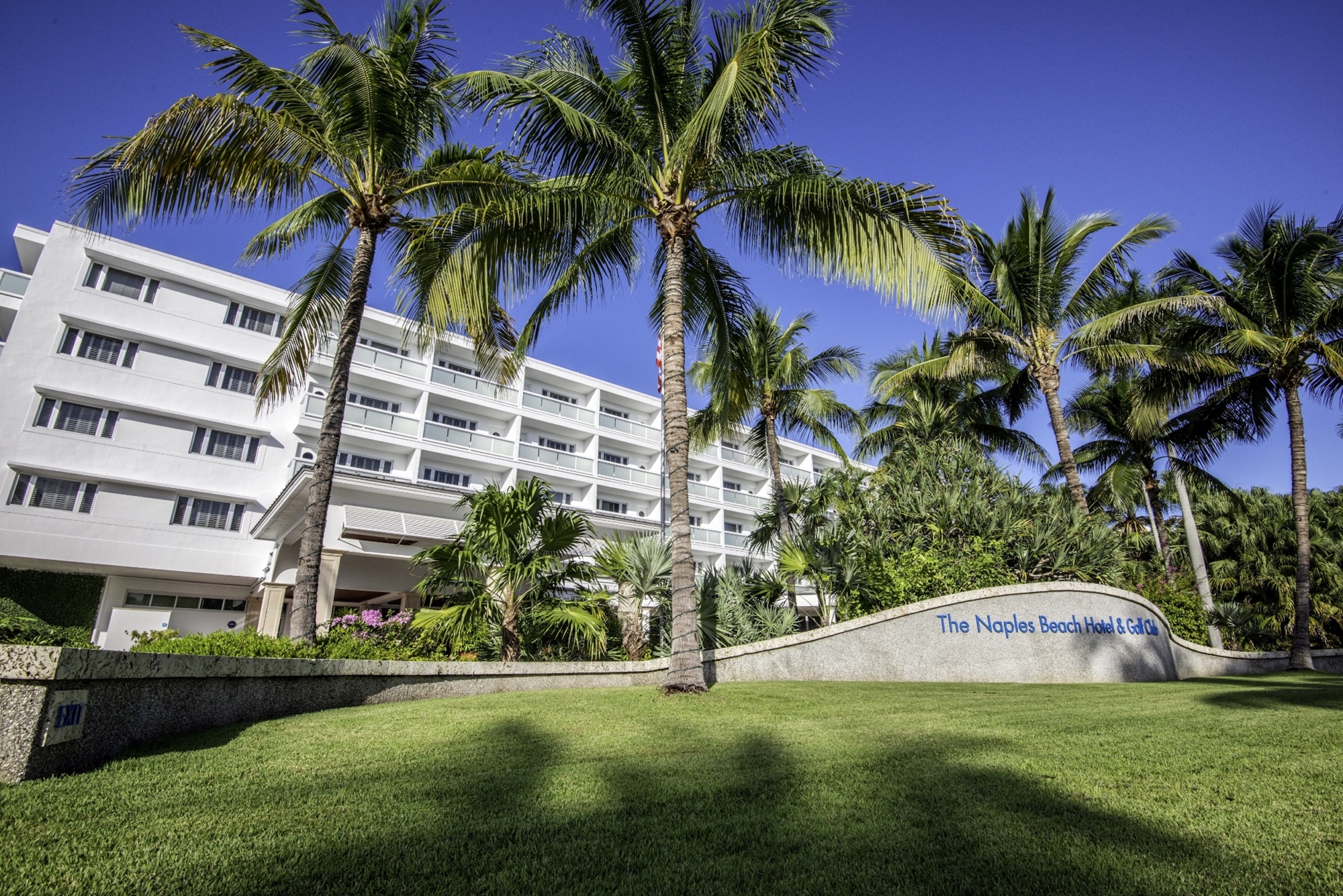 In Hawaii, the company owns the 800-acre Four Seasons Resort Hualalai.
In California, it owns a trio of projects — the 261-room Ritz-Carlton Half Moon Bay in San Francisco, the 262-room Montage Laguna Beach and the 201-room Montage Beverly Hills.
Athens also owns the Ritz-Carlton Bachelor Gulch ski resort, Colorado, and a 174-room ski resort property in Park City, Utah, according to the company's website.
Naples Beach Hotel will be its first Florida property and one of its first developments east of the Mississippi River. Additionally, Athens is working on the Inn at Palmetto Bluff, a project planned for South Carolina.
Kent Schwarz, an executive vice president with commercial real estate brokerage firm Colliers International, says Athens' reputation for quality should fit well with Naples visitors' desire for luxury and unique experiences.
"Naples is a very special place with a cluster of high-end properties on the water," says Schwarz, who specializes in hotel and resort properties from the firm's Tampa office. "Certainly there could be dips between now and when they rebrand the resort in 2023, given the cyclical nature of the lodging business, but that part of the coast will never really go away in terms of popularity.
"The Gulf Coast does not have a grand dame hotel as yet, and certainly we have the beaches for it," Schwarz adds. "I think the community will be very excited by this."