Florida Power & Light spared little expense in developing its 28-story office building in downtown St. Petersburg three decades ago.
One Progress Plaza was resplendent in rich hues and finishes and fixtures, a monument to the utility's corporate prowess at the time.
Every aspect of the tower — down to the green granite imported from the same Italian quarry Michelangelo sourced his stone from for sculptures today considered irreplaceable works of art for the three-story lobby — was intended to convey an image.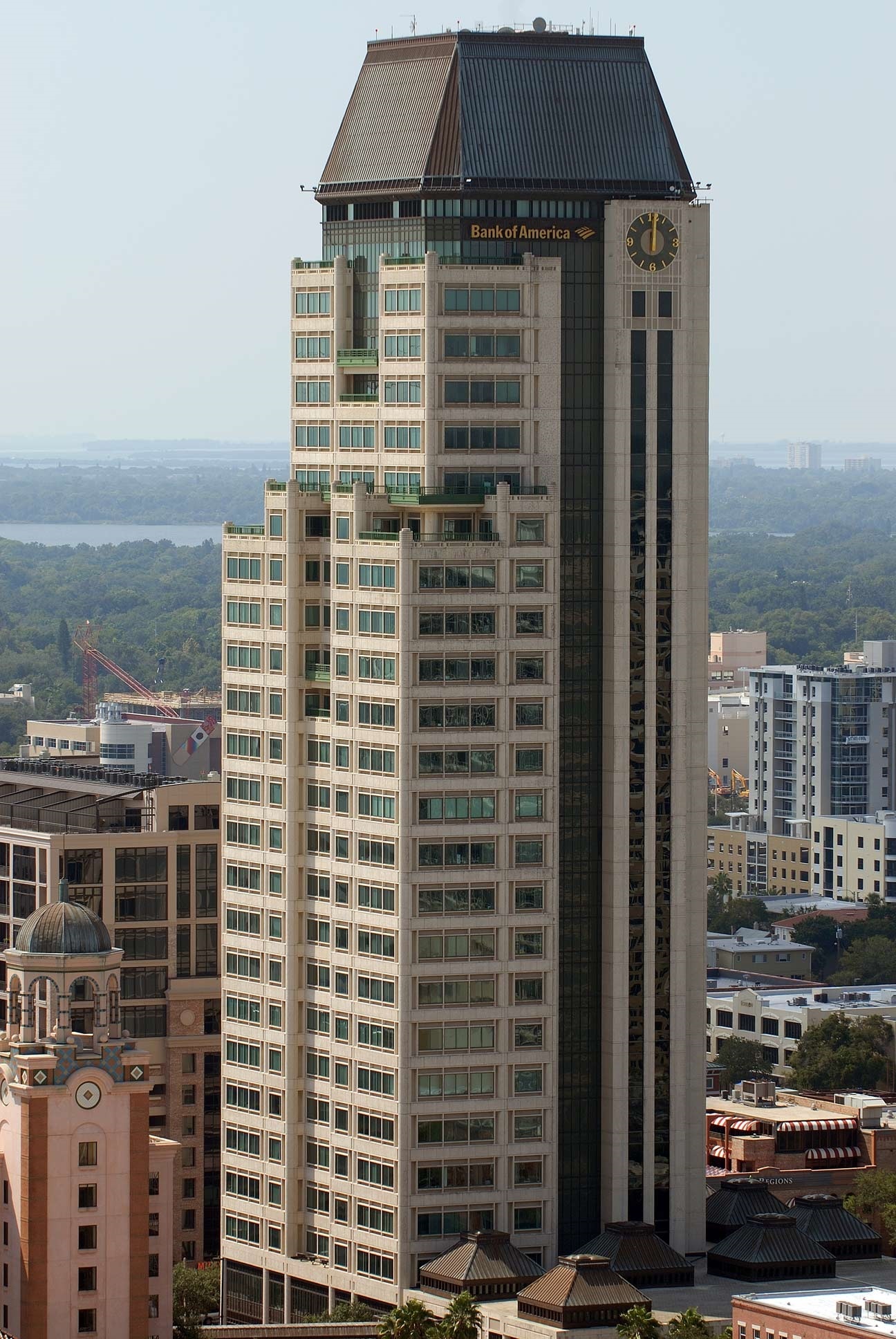 But by the time Tampa-based Third Lake Capital acquired the 200 Central Ave. tower for in June 2017, sentiments and tastes had changed. Office workers no longer wanted to labor in a museum setting, enveloped by a vibe that urged moving along rather than human interaction.
"We're hoping to improve what's already a really good asset," Ken Jones, Third Lake's president and CEO, says in the wake of the firm's $65.75 million acquisition.
To remedy that perception, Third Lake's Aaron Gillespie, commercial real estate brokerage firm Cushman & Wakefield's Wendy Giffin, Nelson Architecture's Anita Shumaker, Jason Diaz and Shawna Boyd and iConstructors teamed up to create a modern image for the 305,370-square-foot building.
Their first stop was the lobby, a formerly staid and formal entryway replete in the aforementioned green- and rust-colored granite, where the team decided to rip out tile, put down carpeting in places, install new furniture and change the color scheme to a series of Earth tones ranging from beige to dark chocolate.
Not everyone was encouraging when the plans were unveiled, though.
"The kickback was audible," Giffin says. "People told us, 'You just don't upgrade Versailles.'"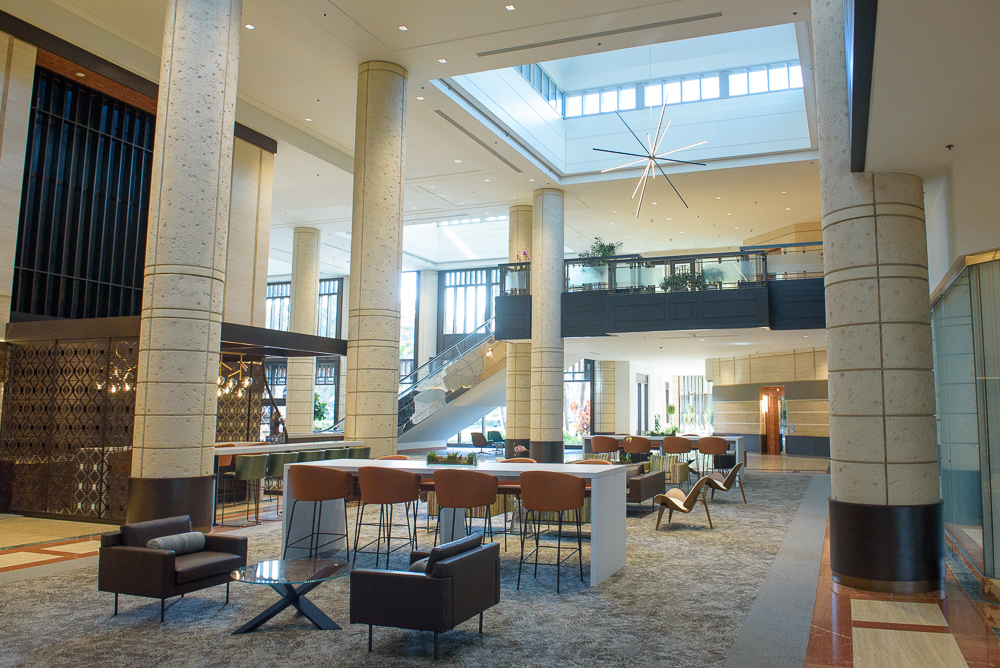 Despite the initial opposition, the plans proceeded. A new fitness center was installed, as was upgraded lighting throughout. In a subtle move, the building's concierge and security desk was given a more prominent location.
"We wanted to create a collaborative area, a place where people could come and have a meeting, or meet a friend for a drink, or just interact," Giffin says.
"But there was nowhere to sit in the lobby before — not a single place. We knew we didn't want to have the lobby be an untouchable space."
Less than subtle were shifts involving tenants.
Perhaps most notably, Raymond James & Associates, a stalwart of the building's ground floor, agreed to move to three top floors that had been vacant since FPL's exit years earlier.
In the financial services firm's place, Cushman & Wakefield and Third Lake — an investment firm created by Ashley Furniture owner the Wanek family — convinced Nocturnal Hospitality Group of Tampa to open a high-end Italian restaurant in the lobby.
La Pergola, which will occupy 6,000 square feet and have seating for roughly 200, is slated to open in the third quarter of next year. It will become the building's fourth restaurant, joining The Mill, Craft and The Naked Farmer, which also will debut in 2020.
The improvements coincided with a push by Cushman & Wakefield to attract new office tenants to the building. When Third Lake acquired the former Priatek Plaza, for instance, St. Petersburg's newest office tower was nearly 40% vacant.
Relocations by Synzi from Clearwater and Spirion and Dynasty Financial Partners from New York City, among others, together with expansions by Ray Jay and 360 Advanced, have whittled the available space to around 15%.
Giffin says deals in the works could shave that figure to around 5% in the coming months.
"Third Lake has been very methodical in their leasing efforts," she says. "It's been a reflection of their dedication to the building."
Not everything in the lobby is different, however. Nelson intentionally kept strips of green and rust marble as an accent and a nod to the tower's past.
"It was difficult to maintain the vision of the arts and crafts architecture and modernize the space," Giffin says. "It would have been easier to strip everything out and start over, but the owners didn't feel that was right. Still when you're told to touch up the Mona Lisa, you find it's really challenging."