Yellow is so five years ago. Blue is the new hue to entice you.
That's the game plan at the Bilmar Beach Resort, a Treasure Island icon since 1961 that recently overhauled its 166 guest rooms and suites and gave its exterior a fresh coat of light blue paint. It invested more than $4 million over four years for the upgrades, which were completed in January 2018.
"I don't like to say we were showing our age," says Bilmar Beach Resort General Manager Clyde Smith, who, through the Bilmar's parent company, Dolphin Hotel Management, has an ownership stake in the property. "But we were showing the look of a decade prior."
"The guests know that money is always being reinvested. There's always some new activity, but at the same time, we try to keep it familiar." Clyde Smith, general manager of the Bilmar Beach Resort
With tourism battered by Hurricane Irma in 2017 and red tide in 2018, the timing of the Bilmar's renovations wasn't ideal. However, increased competition from Airbnb and chain hotels and resorts in the area made the overhaul a much-needed "defensive move," says Smith, who began working in the hotel industry as a dishwasher when he was 14. "I lied about my age," he says. 
"We figured if we didn't do something to give us a fresh image and step up to where the chains are, we'd be going backward," Smith says. "So we invested about 25% more than the average hotel renovation would cost, per room. And then the exterior was the really dynamic change."
Smith says Dolphin Hotel Management spends around $250,000 per year to maintain the Bilmar's aging infrastructure. Due to new FEMA elevation rules, it wouldn't have made financial sense to do a complete teardown and rebuild of the property, so the decision was made to go all-in on renovations.
About 40% of Bilmar guests are return visitors, Smith adds, so sprucing up the hotel and adding a slate of new amenities — such as kayaks, bikes, paddleboards and fire pits on the beach — will ensure patrons keep coming back.
"We constantly try to throw something new at them," he says. "The guests know that money is always being reinvested. There's always some new activity, but at the same time, we try to keep it familiar."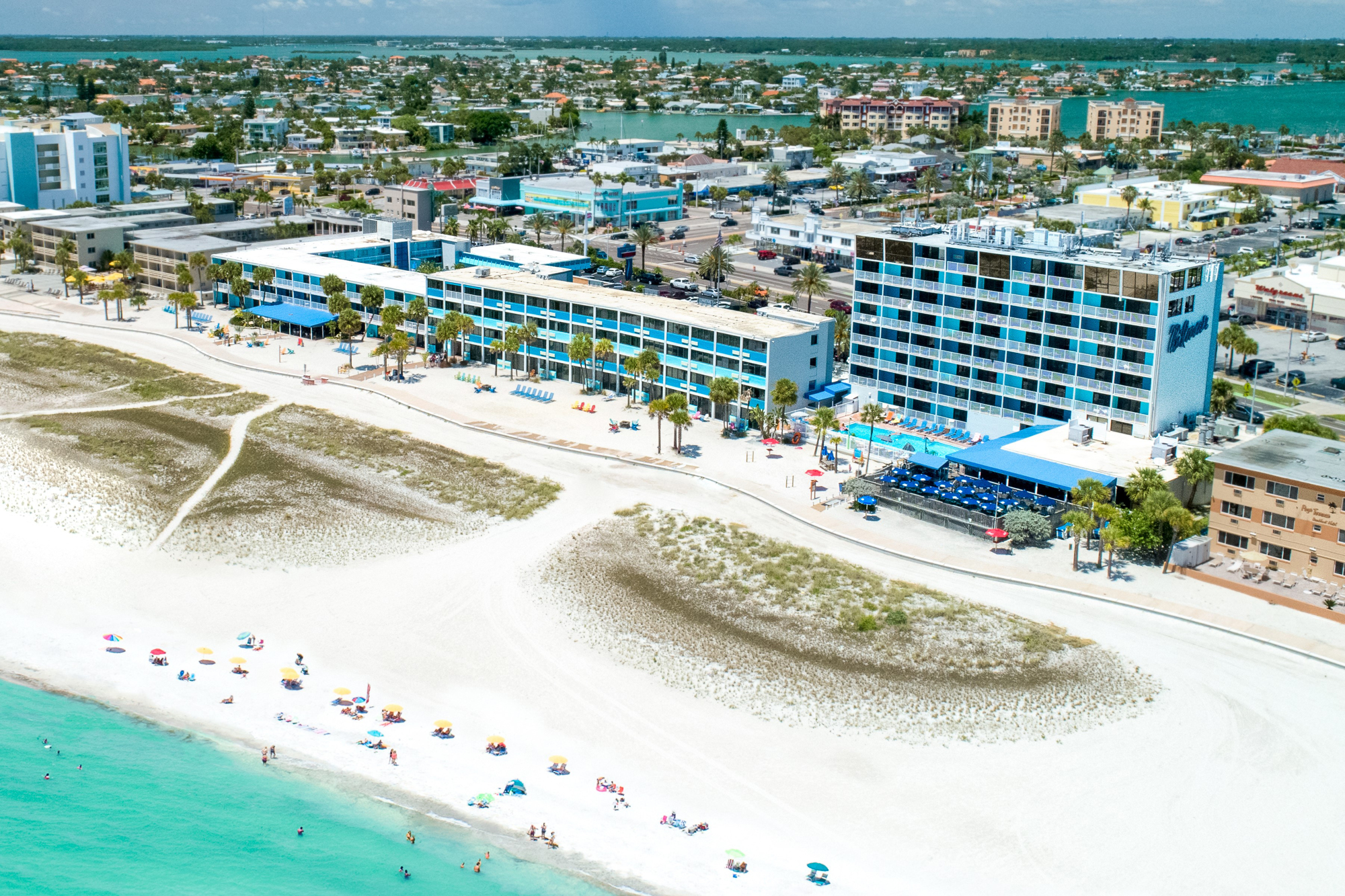 On that front, it's not just the built environment that makes a property successful; it's the people. And Smith points to the longevity and continuity of the Bilmar's staff as an edge over the competition. Smith's assistant has been with the hotel for 28 years, for example, and 33 of the 150 staff members have five or more years of experience.
"There's a lot of pride in working here," Smith says. "We include many of the staff in decision-making, and that's probably a little unusual for someone in my position. If I want to change something, even if I think it's the best idea in the world, I go meet with three to five employees and ask, 'What do you think about this?'"
Smith says the service, knowledge and attention to detail that comes with a seasoned staff will help the Bilmar survive the threat posed by peer-to-peer vacation rental companies like Airbnb, whose market share has risen dramatically over the past decade.
"There are over 500 Airbnb units on Treasure Island alone, now," he says. "Five years ago, you could maybe find 20. It has just blown up."
Smith views Airbnb as a particularly thorny challenge because it also puts a dent in the Bilmar's other major source of revenue: Sloppy Joe's Bar & Grill, a popular beachfront restaurant attached to the hotel.
"That many Airbnbs means that many more kitchens," he says. "That impacts breakfast, lunch and dinner."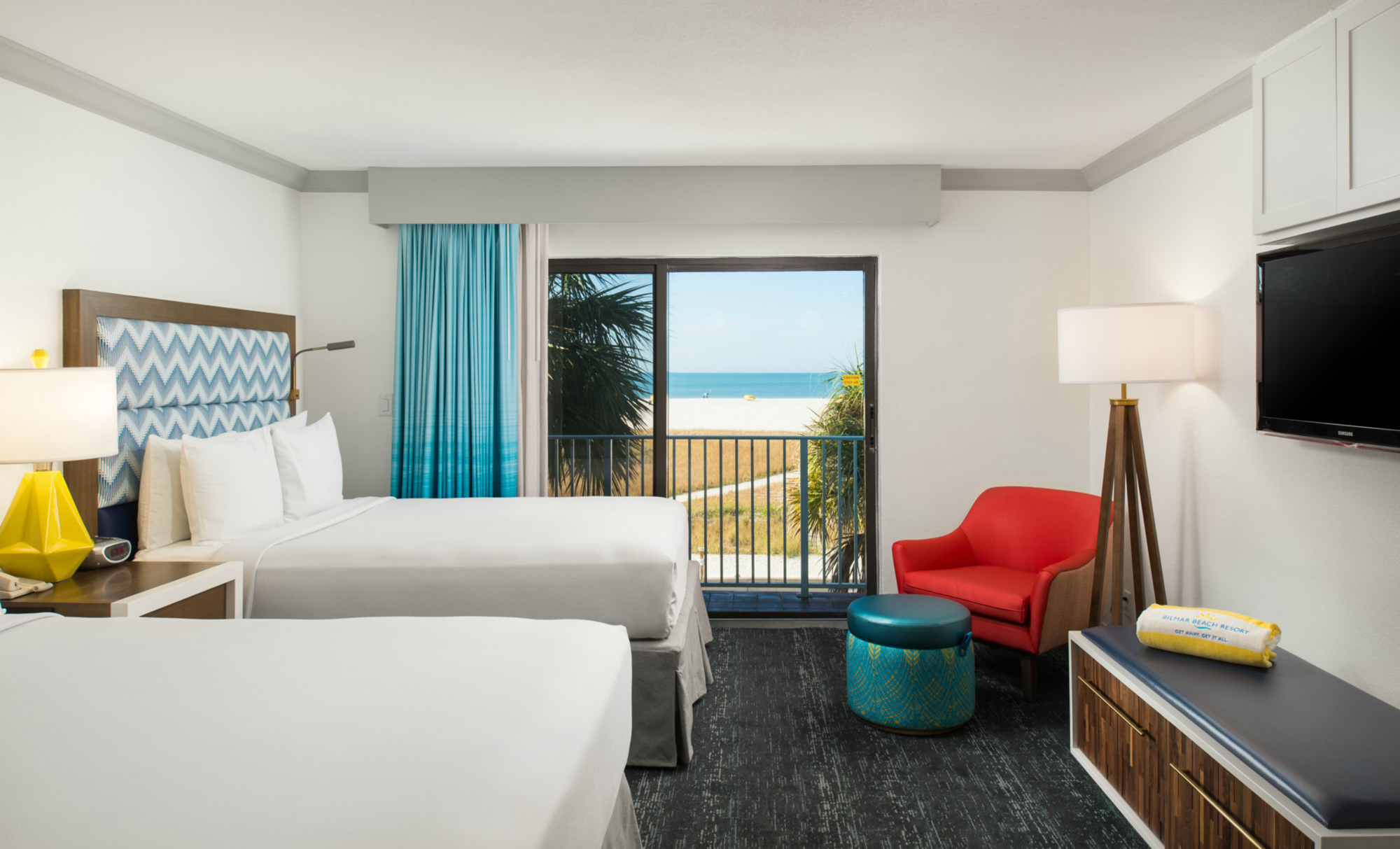 Another headache for beach hotels like the Bilmar is the shortening of the summer season. Although summer has never been the most lucrative time of year, Smith could usually count on consistent bookings from families with children. With the school year beginning earlier than ever, that's a thing of the past — and a major drag on the bottom line.
"So now school's starting on the 8th or 9th of August, where it used to the 28th or, back in the day, after Labor Day," he says. "Just follow the back-to-school sales — that's when people stop traveling. That's impacted us quite a bit. I would say probably about a quarter of a million dollars."
Despite the myriad obstacles being thrown in its path, the Bilmar business model continues to work and generates just under $15 million in gross annual revenue over each of the past few years. "It's been consistent," Smith says. "That would be the best word for it."