Jenny Alday Townsend is the epitome of what sometimes in the music business is called an overnight success that took 10 years.
Her business, the Music Compound, started as an idea, in 2009, to create a gathering space for music lessons, events and concerts for kids ages 5 to 18. She opened the Sarasota-based business in 2016, after she secured a six-figure SBA loan, and has since outgrown her space twice.
Memberships — the recurring revenue stream that's the lifeblood of her business model — have increased from 100 in 2016 to 315 today. Townsend expects to be around 400 members by the end of 2018, and plans to expand into more adult lessons later this year, with a satellite office in downtown Sarasota. "Things are really exciting around here right now," she says, adding the business recently turned a profit and she now even draws a salary.
Beyond memberships, the Music Compound is based on the youth soccer or baseball model, where parents shepherd kids from practice to practice during the week, and games on the weekends. Only in this case it's music, and in one location. "We created a music community," says Townsend, a 40 under 40 winner in 2015. "We've really created a bond with the families."  
Yet building that community, says Townsend, has been a path riddled with unexpected challenges — particularly in hiring and training employees. Says Townsend: "I thought everyone should eat, breathe and sleep Music Compound, because that's what I was doing."  
'I thought everyone should eat, breathe and sleep Music Compound, because that's what I was doing.' Jenny Townsend, Music Compound
That didn't happen. Townsend, 36, went through more than a dozen people for a front-desk/greeter/office manger position in the first year or so. That caused her to spend an inordinate amount of time in the weeds of the business, not working on it. Another hurdle: the small army of music teachers were 1099 employees, freelancers, who Townsend grew to understand were in it for a paycheck, not a passion. "But once I realized that," she says, "I was able to adjust my leadership and the way I approach the employees."
Music Compound now has five full-time employees and some 30 or so freelance music teachers. On the teacher side, one way Townsend addressed the passion issue was to give teachers more creative freedom in the techniques and curriculums they use to teach and reach students.
With the full-time employees, Townsend learned a valuable lesson in the form of having systems in place. Townsend, who calls herself a person who goes step "one, three and five" and eschews directions, realized she needed to create proper training manuals for what every employee should be doing.  
Another key to the recent success? Discipline to trust the business model. Townsend says she regrets not studying other membership models, such as gyms and spas, to get a baseline for how to do it and best practices. "That was a mistake," says Townsend, which resulted in a high churn rate of members early on. Now the company adheres to a 30-day cancellation policy and other structures.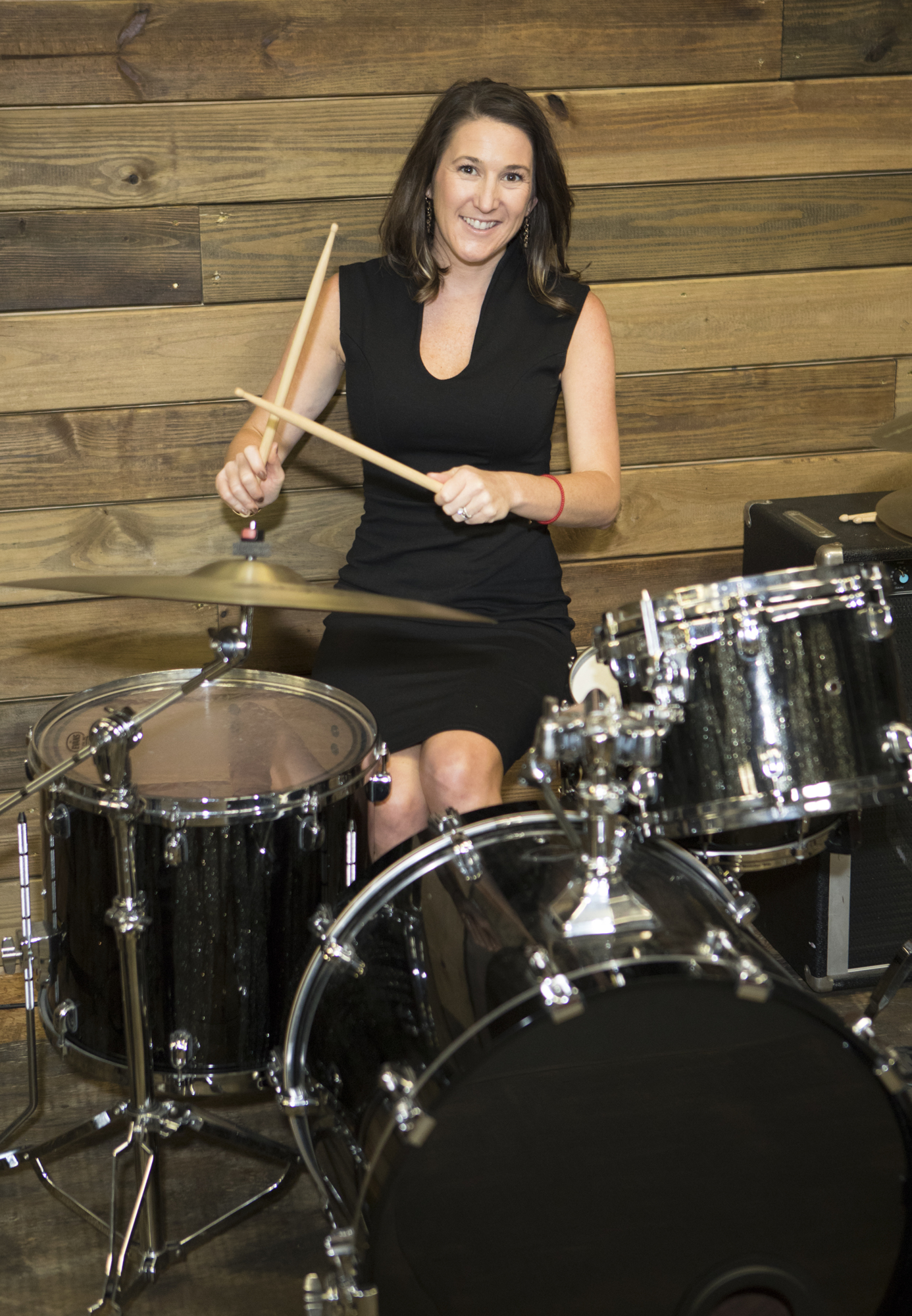 The business has grown mostly by word of mouth, with a network of happy parents singing the praises of the teachers and the Music Compound camaraderie. She also hosts events around Sarasota, has an active social media presence and recently kicked off her first direct e-mail campaign.
In addition to downtown Sarasota, Townsend hopes to expand Music Compound to St. Petersburg next year, and possibly South Tampa or Brandon after that. Then eventually grow again, closer to home, with an east Manatee County location.
Townsend says the sacrifice in family time and outside interests has been worth it, to see her business dream blossom. A music novice, she's even begun taking lessons, on the guitar, drums and bass at the Music Compound. "To me this isn't work," Townsend says. "I love coming here everyday."