So you have moved or retired to sunny Sarasota and made a new "home" – or have you? The technical answer to this question is significant, as it can affect your estate planning, tax liabilities, and other financial matters. Each year, thousands of people relocate to Florida, intending to make it their "legal residence" or "domicile," but simply owning a home in Florida is different than becoming domiciled in Florida.
Your Intent Is Key. Intent is a key factor in determining a person's state of domicile. If it is your intent to make Florida your "home," there are affirmative steps you can take to declare Florida as your domicile. It is important to note that a person cannot have more than one legal residence. To make Florida your new domicile, you must terminate residency in your former home state. This doesn't mean you must sever all ties, but it does require that you shift some ties to Florida. No single act determines a person's domicile. In addition to spending a greater percentage of each year living in Florida, consider taking as many of the following steps as possible to ensure Florida is recognized as your domicile.
File a Florida "Declaration of Domicile." This is a sworn statement, prepared and filed in the office of the clerk of the circuit court for the county in which you reside, evidencing an intention by you to state that Florida is your permanent and principal home.
Purchase Real Property. Consider the purchase of real property, especially the home in which you reside as your primary residence. If you own a Florida house or condominium in which you are living as your primary residence, consider proper notification to your prior state of any change of homestead status.
File Federal Income Taxes Using Florida Address. File your federal income taxes from your Florida address and send to the regional office for the State of Florida. If filing state income tax returns in another state, you should file as a non-resident.
Update Estate Planning Documents. Consider revising your estate planning documents, not only to recite Florida as your domicile, but also to ensure compliance with Florida law. 
Additional Actions. Additional actions to demonstrate your intent include obtaining a Florida driver's license or identification card, registering your automobile in Florida, registering to vote in Florida, obtaining Florida bank accounts, and establishing club and church affiliations in Florida. 
Practical Effects 
Your state of domicile impacts your tax liabilities, estate planning, and other financial matters. For example, Florida has no state income tax or estate tax. If the probate administration of your estate takes place in Florida, your beneficiaries may pursue certain benefits, including spousal elective share, homestead rights, and the family allowance. Additionally, those domiciled in Florida may benefit from Florida's homestead exemption, which offers potential savings related to property taxes and creditor protection. 
Bottom Line 
In Florida, the determination of domicile is based on an analysis of facts and circumstances. If your intent is to make Florida your legal residence, you will want your intent – as proven through your outright acts – to be clear and documented so that your intent will be honored.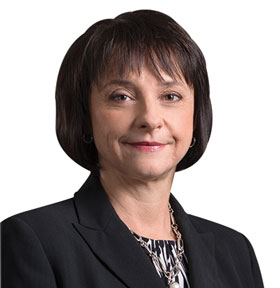 Bonnie Lee Polk is an attorney with Williams Parker. If you have questions or need assistance regarding establishing legal residence in Florida, please contact her at (941) 552-5548 or [email protected].