When 2013 sequestration imposed sharp rollbacks in federal defense spending, a chill rippled through the government contractor supply chain: rescinded orders, idle inventories, layoffs.
For custom manufacturers and niche suppliers within the U.S. Department of Defense's system, the vagaries of purse-string politics exposed their vulnerability in dependence on a dominant client.
Take Pinellas Park-based Custom Manufacturing & Engineering. Sequestration, says founder and CEO Nancy Crews, spurred her to recognize her firm's need for a second-stage growth strategy. That, she says, "meant diversifying."
Ultimately, it would mean a reassessment of its identity since CME was established in 1997 as a designer and manufacturer of power equipment almost exclusively for defense contractors and government agencies. The shift, including a re-emphasis on a seven-step customer retention plan, opened the company to business in the medical, automotive and educational sectors, and it now has several general commercial clients.
Growth has followed the transformation. This year will mark CME's second consecutive year of growth with sales up 15%. Nearing $10 million in annual revenue, and 40% of business comes from the private sector. The company's has a payroll of 40 full- and part-time workers and expects to hire more soon.
"We took a hit and rebuilt," Crews says. "We're back in the growth curve."
'We took a hit and rebuilt.' Nancy Crews, Custom Manufacturing & Engineering, Pinellas Park
A chemist with a doctorate in philosophy, Crews was a senior manager with Lockheed Martin in 1992 when it became caretaker of General Electric's Pinellas plant in Largo, which manufactured neutron generators — "triggers for nukes," she called them — for the nation's nuclear weapons program.
CME was created during the post-Cold War federal divestment in strategic nuclear weapons production. A diaspora of downsized contractors and suppliers shifted to meet changing defense demands, leaving a potentially profitable niche for a small, nimble electrical appliance manufacturer with the right people and right connections.
That's what Crews pounced on, later saying in a GrowFL blog post that she was "in the right place at the right time."
Within a decade, CME was generating up to $15 million a year in sales with 30 full-time employees at its Pinellas Park plant. But in 2008, as the Obama Administration scrutinized defense spending, work slowed and a market with too many vendors and just one buyer inexorably constricted.
The "biggest thing that affected business was sequestration," Crews says. It confirmed the era of the specialty contractor was over, and that CME had to expand its products and services to compete in broader new markets.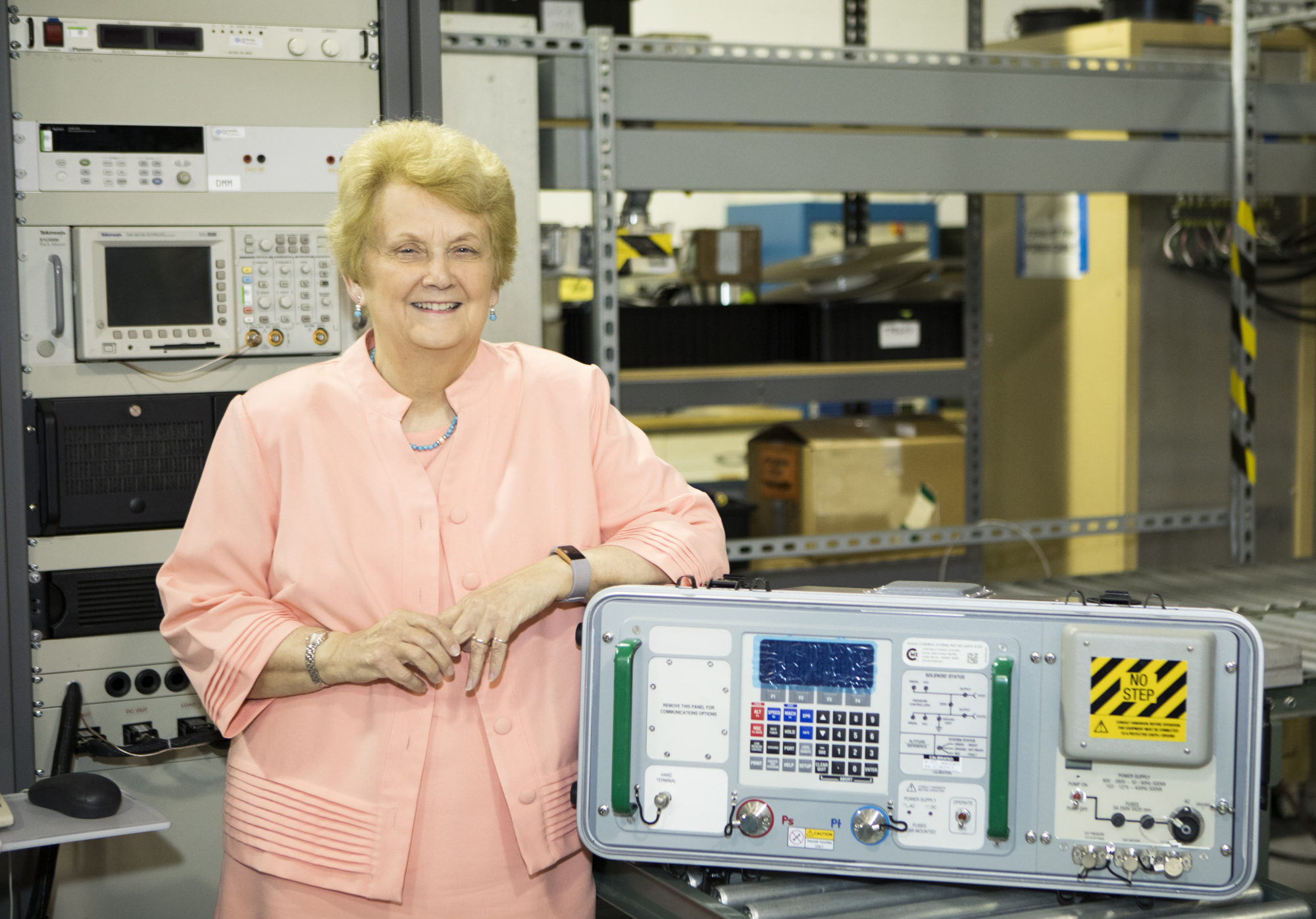 In 2012, Crews enrolled CME in GrowFL, a foundation at the University of Central Florida created in 2009 to assist second-stage companies sustain growth through strategic research, peer learning and leadership development. GrowFL's modeling identified industries applicable to CME's technology in growing markets, Crews says, and determined it could compete as a business-to-business electrical appliance supplier in the commercial power and medical industries.
Crews needed academic counseling in identifying new markets, but personifying the customer was already her policy. That goes back to the firm's "Customer Proven Process," a seven-step customer retention plan that begins with a needs assessment and ends with delivery of a collaborative product.
"We had a process in place that looked at (service) from the customer's perspective," Crews says. "When we first go out to meet a customer, how do we appear to them? What do they need? How can we meet their needs?"
Storms ahead include weathering tariffs in what could be the opening salvo in a U.S.-China trade war. "Pro and con," Crews says. "It may be beneficial" to niche manufacturers that can respond to emerging needs but could hurt those "who get materials from overseas." CME, for example, could benefit by tariffs on Chinese solar panels because it recently starting selling its own Solar4Power-brand panels.
CME also now seeks to compete in a widening array of industries. Next up: Securing supply and custom manufacturing partnerships with the contractors that will secure billions in public works projects in the Trump administration's infrastructure plan. Says Crews: "We want to play a role in that."