In the mid-2000s, when health insurers nationwide suddenly found themselves with tens of thousands of new customers thanks to the introduction of Medicare Part D, Deb Mabari saw an opportunity to forge a new career path.
The California native — she's a Los Angelino by birth and upbringing — studied business with an emphasis in marketing while in college. She then worked in event production for major brands such as Disney and Nike.
"Three weeks after leaving WellCare, I was making four times more money with less aggravation." Deb Mabari, founder of Cody Consulting
A serious biking accident, however, caused Mabari, now 51, to rethink her future. She enrolled in the MBA program at California State University Northridge and then landed a job with WellPoint (now Anthem) specializing in the California Medical Assistance Program, also known as Medi-Cal — California's version of Medicaid.
"I had little to no experience, but I learned the business and was very successful," she says. "I managed about a $10 million budget."
She later moved to Tampa, to work for managed care giant WellCare. It was there where she learned health insurers nationwide needed help dealing with the ramifications of the Medicare prescription drug benefit, also known as Medicare Part D. The learning curve, in turn, ultimately led Mabari to start her own industry consulting business. "Three weeks after leaving WellCare," she says, "I was making four times more money with less aggravation."
She called her company Cody Consulting (named after her dog, Cody, who would accompany her on bike rides in California.) Its signature product is CodySoft, a project management application that helps health plans comply with Medicare, Medicaid and managed-care regulations. The software is continually updated with new modules and tools that not only help clients operate more efficiently within the Medicare/Medicaid framework, but also create an audit trail that minimizes the risk of getting in trouble with the federal government's Centers for Medicare and Medicaid Services (CMS), which Mabari likens to the IRS. The company's model is Software-as-a-Service, with a wide variety of pricing, depending client needs.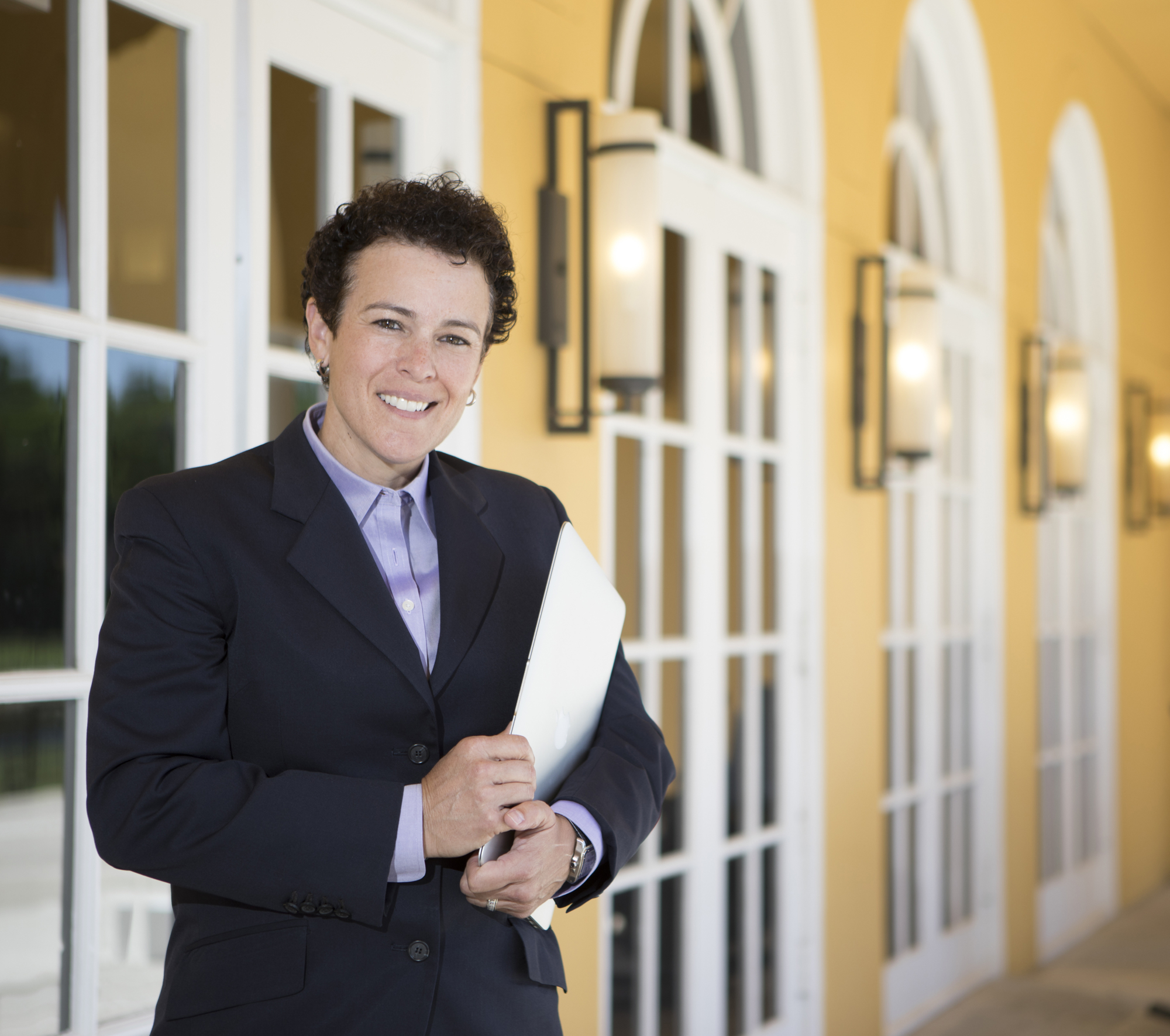 "If you don't have your ducks in a row they'll fine you, or keep you from selling during peak selling seasons," she says.
The unique challenge facing health insurers who are entering the Medicare market, Mabari says, "is that when they come to us, they're busy expanding. They're moving into a new region or county or state and they need to onboard a specific amount of clients and get multiple departments to work together, and a lot of time they have a common goal but [the departments] don't seem to work well together."
CodySoft's most popular module deals with what's known as "collateral management." In essence, it helps health plans ensure that their member communications and marketing materials are fully up to date and in alignment with current regulations.
"Those documents have to be created in such a way that they effectively communicate any changes to the plan that the member is in," Mabari explains. "Sometimes health plans get into trouble when they've provided incorrect information to a senior, which is a big, big no-no."
Cody Consulting is a 100% virtual company, with no brick-and-mortar office. The company's nearly 50 employees — most of whom have worked for the health plans that Cody now counts as customers — are scattered across the country.
The company doesn't disclose its revenue figures, but Mabari says it's posted double- and even triple-digit growth over the past few years as its platform has been adopted by more and more health plans — 60, by Mabari's latest count. It competes with big companies like PriceWaterhouseCoopers but Mabari says CodySoft is quicker to deploy staff to perform critical on-site client work.
Mabari's story is also a classic tale of being aware of industry developments, seizing on an opportunity and then making something from nothing — but it wasn't easy. She cites "tenacity" as how she landed her first contract, with St. Petersburg-based Universal Health Plan. "I do not take no for an answer," she says, "and I'm smart as hell when it comes to the stuff. I know this business." That win was followed by a deal with Solon, Ohio-based MemberHealth, which eventually became part of CVS Health, and then many more.
"Getting that first client to say yes to our software was the toughest thing to do," she says. "But once we got that first client, the rest came easier."