Organization: Ringling College of Art and Design, Sarasota 
Client: Ringling College of Art and Design, Sarasota
Task: Showcase Ringling's majors and the college as a whole to potential applicants.
The genesis of the communications team's Creativity Takes Courage campaign came when team members of the  saw a marketing piece the Ringling admissions department and the Ringling College Design Center created: a poster featuring superheroes. "We looked at it and said, 'What if we did something like that?'" says Lisa Moody, interim director of marketing and digital strategies and director of ART Network for the college.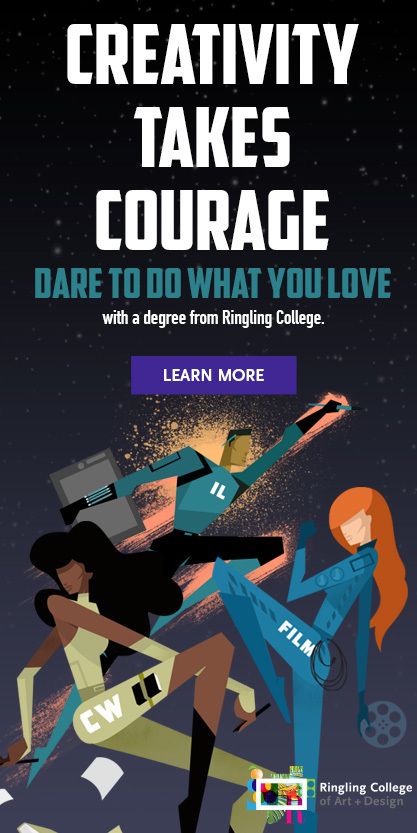 Meanwhile, when the communications team went to a conference, they noticed a compelling quote by artist Henri Matisse on the wall. It read, "Creativity takes courage." They loved it so much, it became the theme of the new campaign.
The team then asked the artist who illustrated the original superhero poster, Ringling alum Justin Harder, to create individual superheroes for each of the college's 13 majors, from fine arts and illustration to virtual reality and creative writing.
It was important to the communications team that the personifications of each major were representative of what the programs are all about, including what the superheroes holds in their hands. Department heads for the majors got involved to make sure the superheroes were on the right track.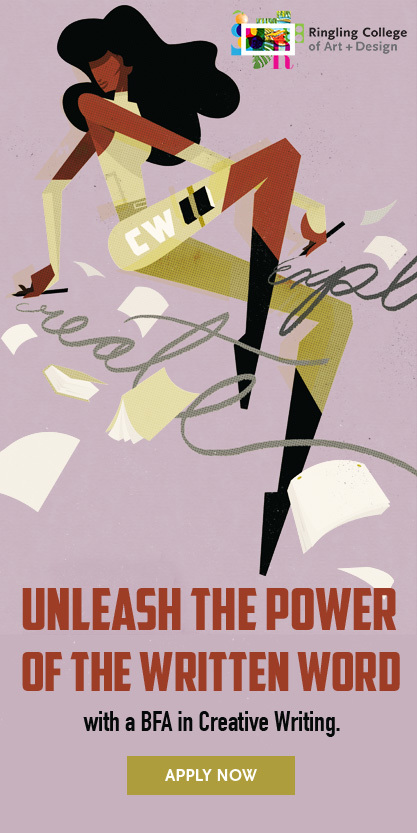 The resulting superhero characters have been used in a variety of ways — on college social media accounts, on the college's website, to create wearable buttons and to make cardboard cutouts.
Highlights: Stephanie Lederer, Ringling College editorial and PR manager, says the campaign speaks directly to potential students who are members of Generation Z — the generation after millennials that includes people born from the mid-1990s to early 2000s. She says Gen Z wants honesty and transparency, and the Creativity Takes Courage campaign embraces that. "It's acknowledging that it's not a path for everyone," she says, "but a path for the brave."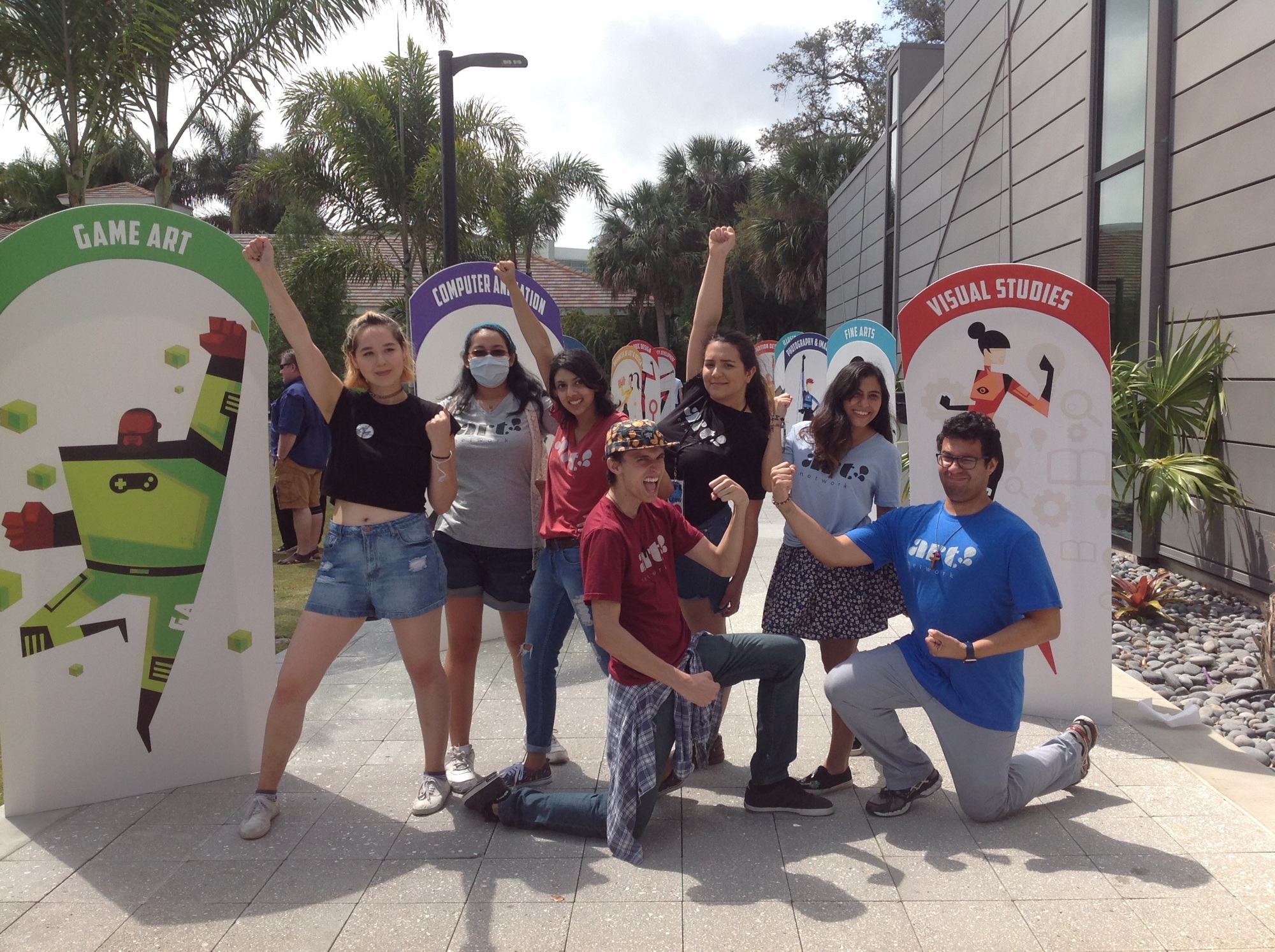 Moody agrees. "Millennials and Generation Z don't want to be sold or talked down to," Moody says. "Instead, she says, they want values and a story."
Outcome: The Creativity Takes Courage campaign debuted in October 2017. The communications team continues to measure its success through responsiveness online and engagement in person. And, notably, the cardboard cutouts of the superheroes have been hits at Ringling College events for prospective and accepted students.
Next year, the college plans to use the Creativity Takes Courage campaign again. Moody says, "I'm looking forward to us continuing to innovate. It's an amazing place. I want to tell the stories."