St. Petersburg lawyer Kalpesh Patel finds it hard to believe entrepreneurs and small business owners increasingly turn to sites like LegalZoom.com and RocketLawyer.com for legal services. But he understands why.
Entrepreneurs "don't want to spend that much money on legal counsel, but they want to get the documents right," he says. "But what happens a lot of times is that they don't understand the transaction, and they need counseling about how to draft the documents. But [those sites] have millions of customers, so they must be doing something right. It's not like it's a bad service. It's a great service if you know what you're doing."
"I realized that I could adopt newer technology, make my practice more efficient and ultimately drive costs down for consumers." Kalpesh Patel, founder of FL Patel Law PLLC.
Patel, 29, thought he could do better, though, and decided to open a tech-centric legal practice that would focus on using automation software to quickly and easily produce basic business-formation documents for startups, but with the added bonus of charging flat-fee rates and offering complimentary legal counseling.
The result is FL Patel Law PLLC, based in downtown St. Petersburg. Patel is a solo practitioner but he's steadily been adding support staff since launching the firm in 2016 with just $800 and seeing his monthly revenue jump from $2,000 to about $15,000.
Patel has one full-time employee and three part-timers. As a testament to how tech-heavy the firm is, two of the positions are devoted to search engine optimization and web development. The other two are paralegals, Patel says, adding that he spends zero on marketing, preferring to "double down" on setting up clients for success.
"Instead of spending money on marketing, which a lot of law firms do — most of them have huge marketing budgets — we lower our prices and invest in helping clients start their business," he says. "Not surprisingly, our clients kept coming back to us. As they grow their business, they need more work."
Patel also attributes his solid start in law to his ability to empathize with his clients. Prior to earning his Juris Doctorate from Florida Coastal School of Law in Jacksonville, he majored in business at the University of Illinois and aspired to go into business for himself, rather than working at a large law firm — even though he had to get his start at one.
"I always wanted to be an entrepreneur," he says. "I always wanted my own practice. But when I worked at other law firms, I noticed there were a lot of inefficiencies in the technologies that the lawyers use. We were expected to do a lot of work but they don't give you the tools to do it efficiently. The computers are very slow, the technology is outdated, but it's a huge expense to update to the latest technology. I realized that I could adopt newer technology, make my practice more efficient and ultimately drive costs down for consumers."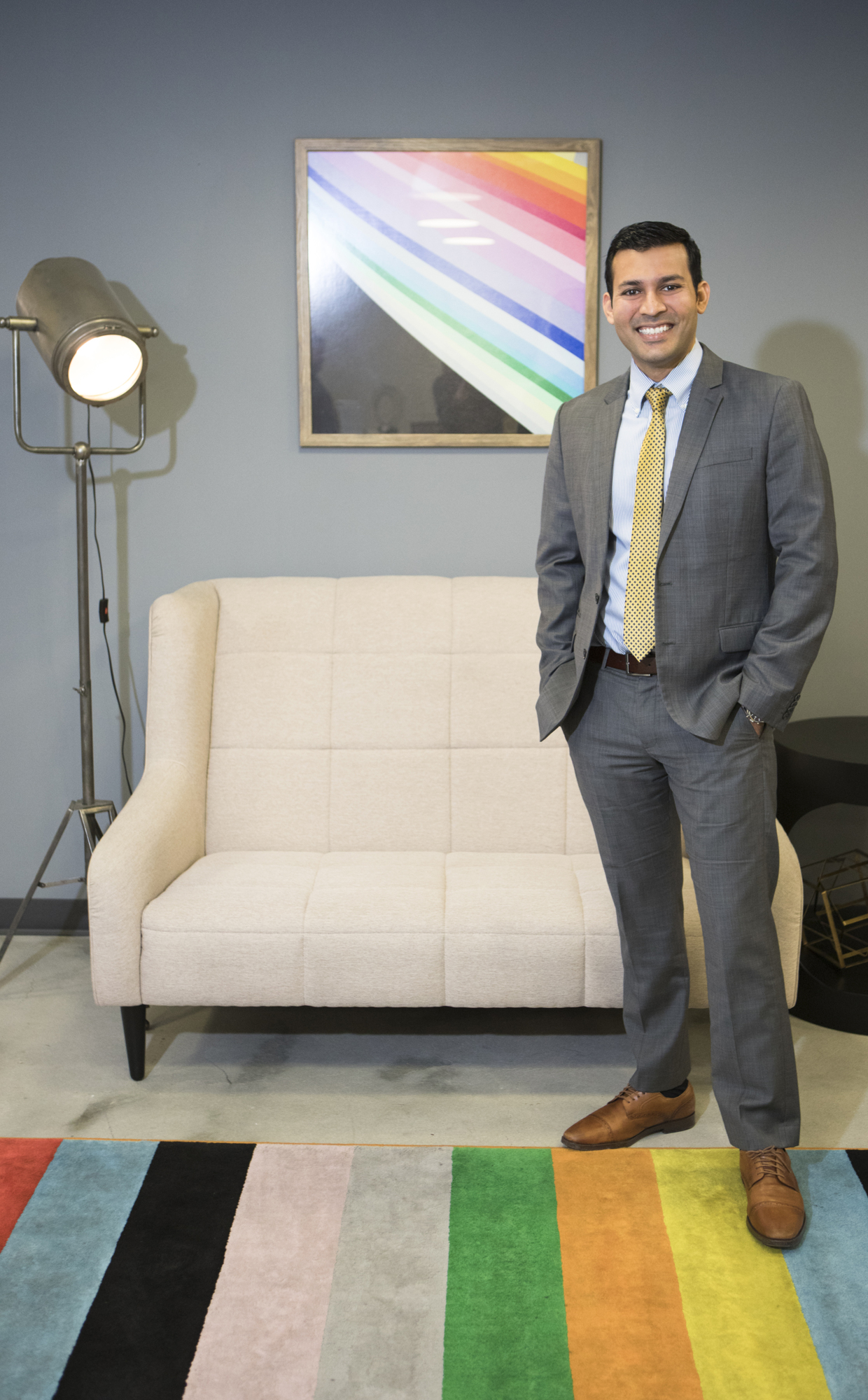 Patel says his suite of basic business-formation services for an LLC costs $599 and includes filing and consultation fees. The same set of services obtained via LegalZoom.com, for example, could cost up to $1,200, he says, though it might be advertised for much lower than that "because of the different pricing structures — they'll bait you in with $150."
FL Patel Law PLLC has a roster of 120 clients, Patel says. Among them is Salt Palm Development, a St. Petersburg firm that's responsible for the Sabal Smart Homes project in downtown St. Pete. CEO Jared Meyers says he chose to work with Patel because of his desire to transform Salt Palm into one of the very first Florida benefit corporations, or "B Corps" — for-profit companies that are focused on social responsibility.
"What sold me on Kal was his strong background in social enterprises and working with businesses that care about the greater good and not just profits," Meyers says.
Patel sees the rise of B Corps like Salt Palm as fertile soil for his firm to cultivate as it continues to grow, and to further attract their patronage, he discounts his hourly rate to $150 for companies with gross annual revenue under $100,000.
"As millennials start increasing their buying power, they're looking for companies that are going to be responsible and give back to the community," Patel says. "If you have two competitors and one is socially responsible and the other one isn't, the consumers are going to want [the socially responsible one]. That's the paradigm shift — if your company doesn't start taking these things seriously and start creating programs to support your community, you're going to be left behind."