Eye: Leadership
Like many Southwest Florida companies that survived the recession, Russell Budd knew PBS Contractors of Naples had to emerge from the downturn leaner — but decidedly not meaner — in order to take advantage of any potential recovery opportunities. 
The founder and CEO of the company, which he started in 1986, had already shifted his focus from commercial construction to residential remodeling. He pared down his workforce some 90% in order to survive. 
"As the market recovered, we stayed in remodeling," Budd says. "We like it, we're good at it, so when the commercial part of our business picked up, we stayed in residential remodeling and new single family and custom residential."
As a survivor of the downturn, Budd knew business would grow and competition for quality employees would be fierce — much like it is today in the current labor crunch. He knew he had to adapt the company's culture to meet the challenges of the new economy. Lean and mean had to become lean and...fun.
"My focus on our culture really started while we were just starting to come out of the recession," says Budd. "I'd been through some cycles before, so I started thinking about how can we best position ourselves to be the employer of choice."
To learn how to be a great place to work, he did what many do when seeking knowledge: he Googled great place to work. 
"I found there was a great place to work conference in New Orleans, so I went," says Budd. "It was fantastic because they had world-class speakers talking about how they addressed employee culture in their companies. I wanted a great place to work for me, too, so it was enlightened self-interest. The numbers bear it out. It's a proven concept that having an engaged team makes all the difference, and it makes it a heck of a lot more fun."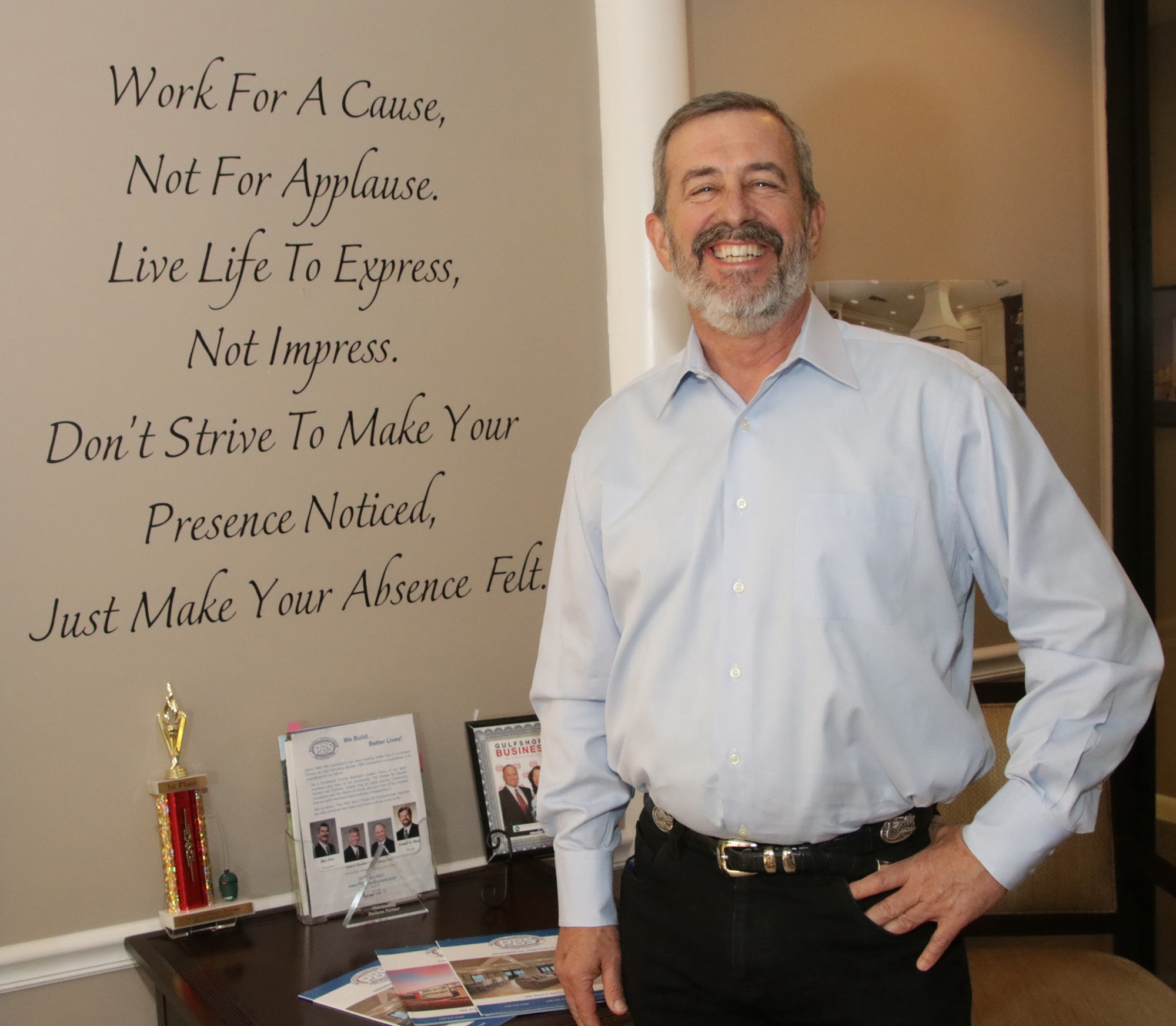 At the core of that engagement is a 28-point PBS Way philosophy printed on a booklet that folds up and fits in a wallet. It begins with "Being Concierge" to clients by anticipating their needs and meeting their expectations, and concludes with "Have Fun." Each booklet carries a brief description and is reinforced weekly, beginning with a Sunday email in which a management team member offers thoughts on that week's theme. Engagement continues throughout the week in meetings and employee feedback.
Annual surveys and interviews — all anonymous — generate data about employees' thoughts and concerns about the company that are reviewed by management. All this engagement is augmented by community involvement, as much of the company's giving stems from employees' personal engagement with charitable organizations. Donations are determined by a giving committee autonomous from Budd's oversight. 
The direct result, Budd says, is a net positive to the bottom line. Declining to disclose specific revenues, he says business has grown 20% to 25% year-over-year for the past five years. From a low of 10 employees coming out of the recession, PBS now employees 65.
"The numbers show that engaged employees who are working some place that is doing something important and their contribution is meaningful and significant, they have a higher degree of satisfaction, a higher degree of engagement and they work more efficiently," Budd says. "Their clients, in turn, are happier. The math works. Employees stay longer, they take fewer sick days. If you can make it a great place to work, everybody is happier. That makes sense to me because I work here, too."
Budd also treats his staff, clients and community partners to a cookout twice a year, has chartered pontoon boats for a company party and offers other team-engagement activities.
'Employees stay longer, they take fewer sick days. If you can make it a great place to work, everybody is happier.' Russell Budd, PBS Contractors 
Another lesson from the recession? PBS maintains a diversified portfolio of work and doesn't plan to expand its geographical footprint beyond Collier and southern Lee counties. To keep up with demand, the PBS culture, Budd adds, is his best recruiting tool for new talent. Many of his most recent hires are friends of other employees.
"They've been the best source of excellent people," Budd says. "There are plenty of quality employees out there for us, as long as I can be the employer of choice. There aren't enough for everybody. That's their problem. My problem is being the employer of choice and doing everything we can to try to attract high-achieving, highly motivated and, frankly, fun people to work with."